Conversations on China's Global Sharp Power examines contemporary China and its ambitions on the world stage through a series of brief podcasts with leading policymakers, analysts, and scholars. It is produced by the Hoover Institution's project on China's Global Sharp Power.
---
About the Project
China's rapid accumulation and projection of power on the world stage confronts the world's democracies and open societies with serious challenges. Beyond the breathtaking modernization and enlargement of the People's Liberation Army, and its increasingly aggressive and expansionist deployment in the Indo-Pacific region, there is the more subtle—but by no means benign— expansion of China's "sharp power."
This is not the "hard" military power or economic coercion that leads to war and conquest. Neither is it the soft power that wins friends and influences societies transparently, through the diffusion of ideas, symbols, values, and cultural achievements. Rather, sharp power burrows deeply and deceptively into the soft tissues of democracies, seeking to subvert and sway them through methods that are, in the now paradigmatic words of former Australian prime minister Malcolm Turnbull, "covert, coercive, or corrupting."
We favor diverse engagements with China, but a balanced and vigilant relationship with it requires that its global sharp power activities be understood and exposed; that political and civic actors in open societies be educated to recognize and resist them; that countries mobilize whole-of-government and whole-of-society approaches to counter them; and that the democracies of the world share information and cooperate to meet this existential challenge.
If freedom is to be defended globally, then government leaders, politicians, journalists, and civil society activists must understand how China's Communist party-state operates in the shadows to shape and control information flows, bully governments and corporations, infiltrate and corrupt political systems, and disrupt and debase civic institutions to make the world safe for autocracy.
The Hoover Institution's project on China's Global Sharp Power aims to advance these vital missions. Its research will track, document, and evaluate China's sharp power activities at the sub-national, national and transnational levels. It will engage scholars and policy experts not only within the Hoover Institution and the broader Stanford University community, but from around the world. Through its research and global partnerships, the project will produce papers, lectures, conferences, workshops, publications, and web-accessible resources to educate opinion leaders and policymakers about the nature and scope of China's sharp power operations, so that they can craft effective responses, tailored to their circumstances. As always, the first line of defense is knowledge.
---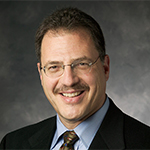 Larry Diamond is the chair of the China Global Sharp Power Project and is a senior fellow at the Hoover Institution and at the Freeman Spogli Institute for International Studies (FSI) and a Bass University Fellow in Undergraduate Education at Stanford University. He is also professor, by courtesy, of political science and sociology at Stanford. He leads the Hoover Institution's programs on China's Global Sharp Power and on Taiwan in the Indo-Pacific Region.  At FSI, he leads the Program on Arab Reform and Democracy, based at the Center on Democracy, Development, and the Rule of Law, which he directed for more than six years.  He also coleads (with Eileen Donahoe) the Global Digital Policy Incubator based at FSI's Cyber Policy Center.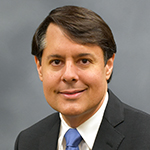 Glenn Tiffert manages the Hoover project on China's Global Sharp Power and is a Research Fellow at the Hoover Institution and a historian of modern China. He also manages the project on Taiwan in the Indo-Pacific Region. A contributor to the 2018 Hoover Report China's Influence and American Interests, he has worked closely with government and civil society partners to document and build resilience against authoritarian interference with democratic institutions.