The Battalion Artist
A Sailor's Journey through the South Pacific

Attack on Pearl Harbor
December 7, 1941: Japan's surprise attack on the US naval base at Pearl Harbor in Hawaii sent shock waves throughout the United States—and the world. With a strike force of 31 ships and 432 planes, the Japanese military decimated US naval strength by sinking battleships, destroyers, and carriers, and bombing airfields and planes.
Woefully unprepared, American forces lost more than 2,000 service members. Nearly half were killed when the battleship Arizona was blown up in the harbor. The day after the attack, the United States declared war on Japan. Suddenly, young men such as Nat Bellantoni had to choose whether or not to enlist in the military to defend the United States.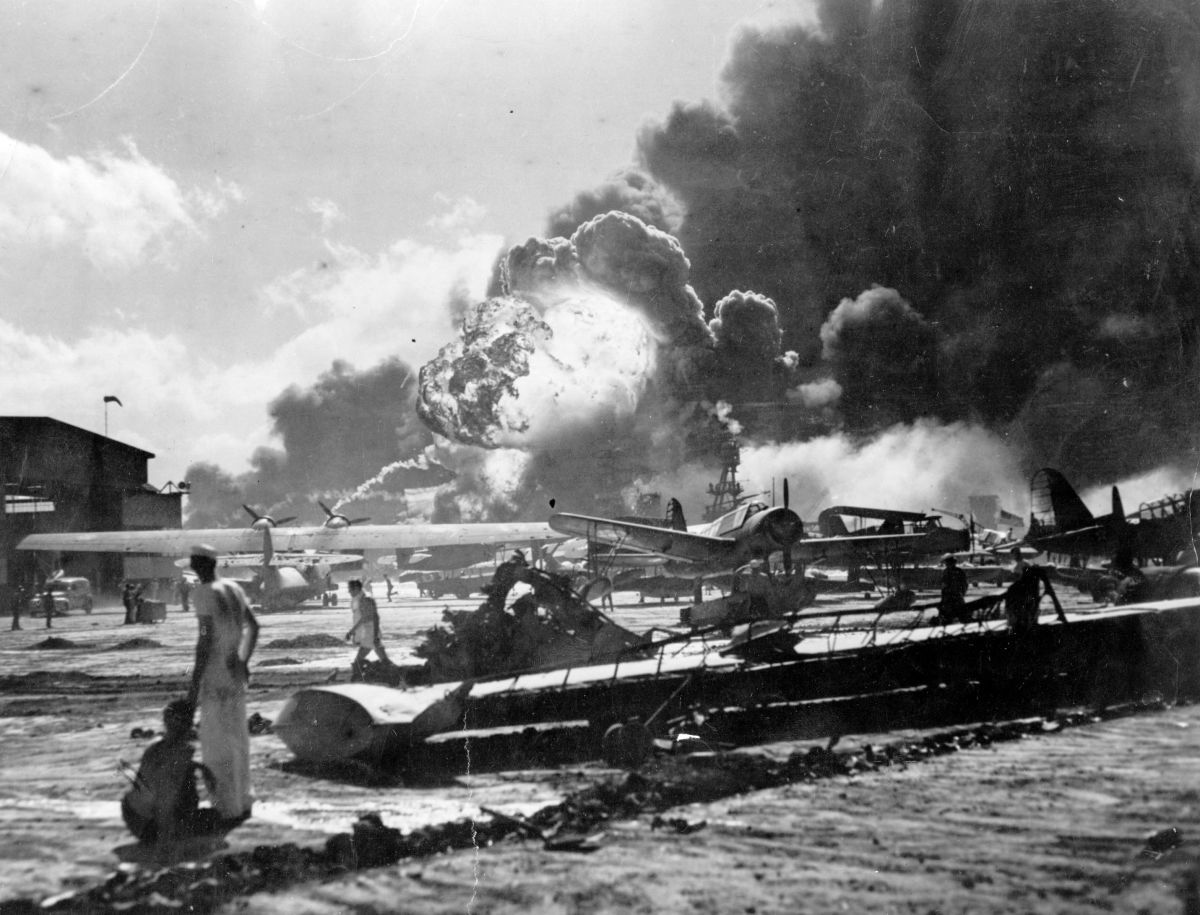 Natale Bellantoni, The Battalion Artist
Nat Bellantoni was born on December 21, 1920, into a large and loving family of Italian immigrants in Boston's South End. Two decades later, he found his plans to become an artist derailed by the cataclysm of World War II. Instead of finishing his studies at the Massachusetts School of Art and launching a career as a commercial artist, as planned, Nat found himself in the waters of the South Pacific, assigned to the US Navy's 78th Construction Battalion.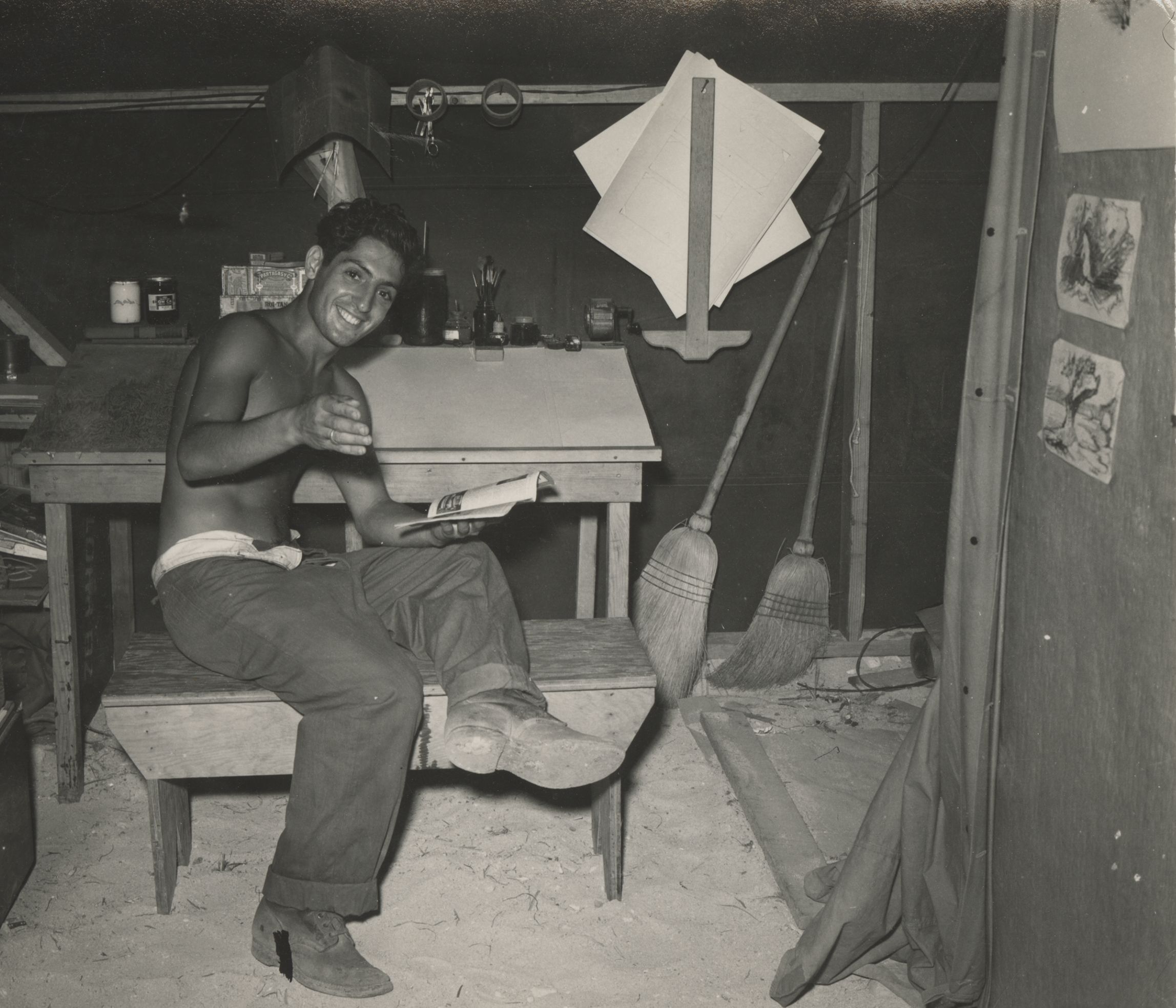 In June 1943, after months of rigorous training, Natale (Nat) Bellantoni and more than one thousand sailors of the US Navy's 78th Construction Battalion packed their seabags, boarded the MS Day Star, and headed into the South Pacific. Over the next three years, Nat and his fellow servicemen would traverse countless miles of ocean, land on beaches that had just days before been held in enemy hands, and fend off danger, disease, and artillery fire to build the forward bases that were crucial to Allied victory against Japan.
Along the way Nat sketched, painted, photographed, and described in letters his experiences and surroundings. His personal archive of the battalion's wartime journey in the Pacific theater tells the story of not just a gifted artist but a whole generation of soldiers who fought courageously and unflinchingly to defend their country and protect the loved ones waiting for them at home.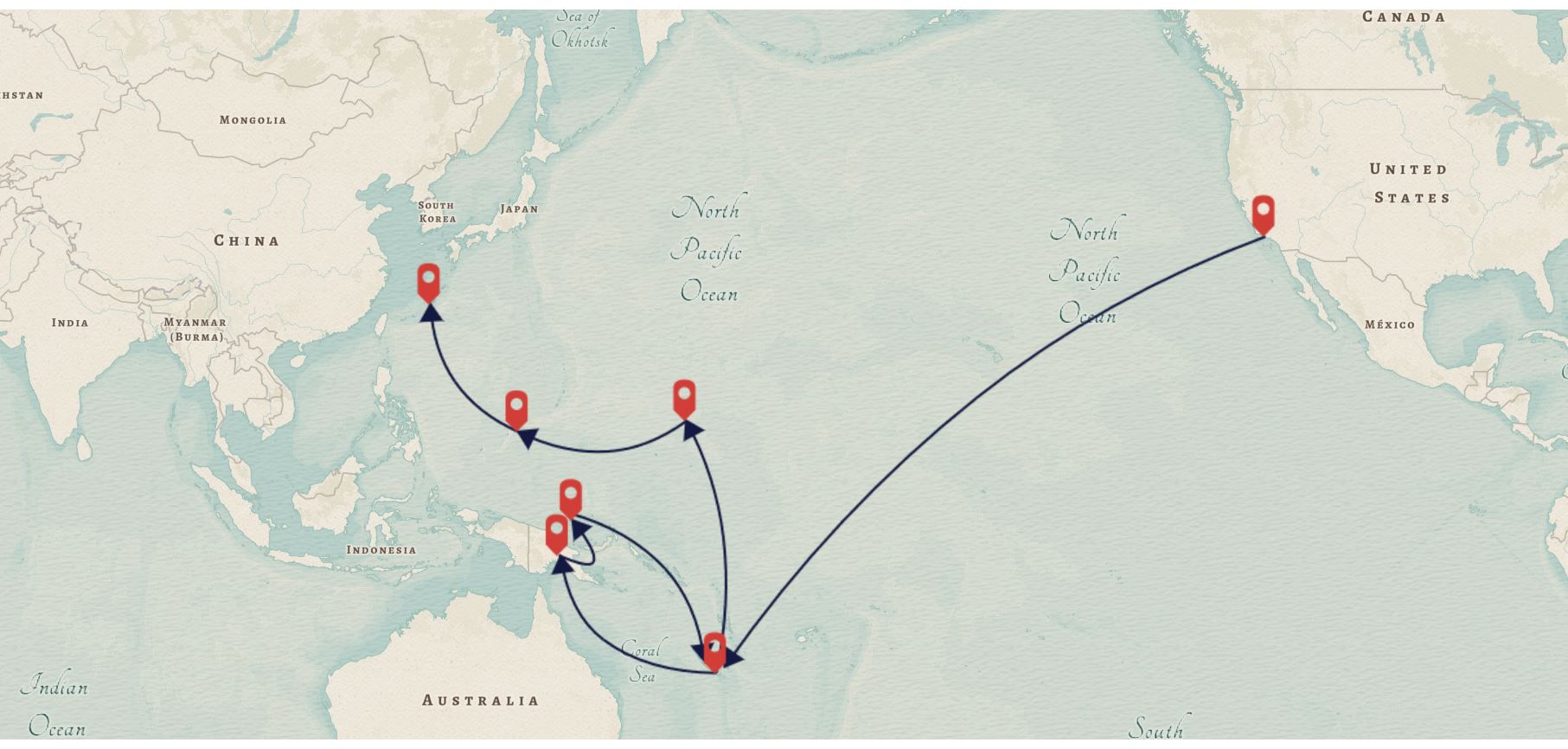 A Note of Thanks
The Hoover Institution Library & Archives would like to express our thanks to Nancy Bellantoni, the Bellantoni family, and Janice Blake for their tireless effort to ensure the documentation and preservation of Natale Bellantoni's time serving as a 78th Seabee.  Special thanks also to Jean Cannon, curator for North American Collections at Hoover, Bill Hilderbrand, former president of US Navy Seabee Historical Foundation, and Dr. Lara Godbille, director of the US Navy Seabee Museum in Port Hueneme. The Can Do! spirit of the Seabees has been felt throughout this project, and we thank all of the Seabees that were a part of this moment in history for their tireless work and courage.
In Memoriam Natale Bellantoni (1920–2012)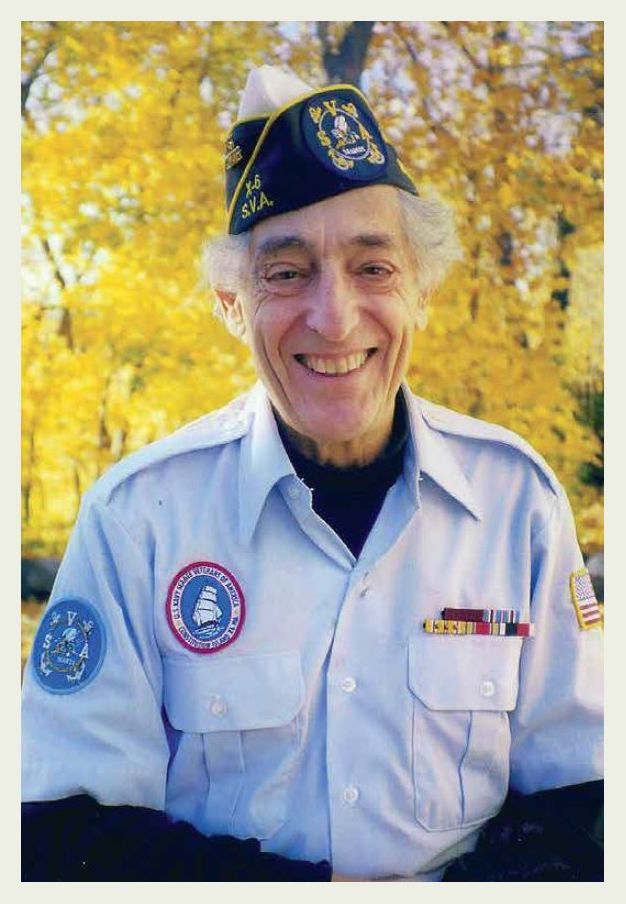 Unless otherwise noted, all collection material shared in this presentation is part of the Natale Bellantoni Papers housed at the Hoover Institution Library & Archives, Stanford University.
The Hoover Institution Library & Archives has placed copies of these works online for educational and research purposes. If you would like to use any of these works, you are responsible for making your own legal assessment and securing any necessary permission. If you have questions about this resource or have concerns about the inclusion of an item, please contact the Hoover exhibits team:Contact Us
For more information about rights and permissions please visit,https://www.hoover.org/library-archives/collections/get-help/rights-and-permissions.
© 2022 by the Board of Trustees of Leland Stanford Junior University.