Explore a century of collecting books, manuscripts, and more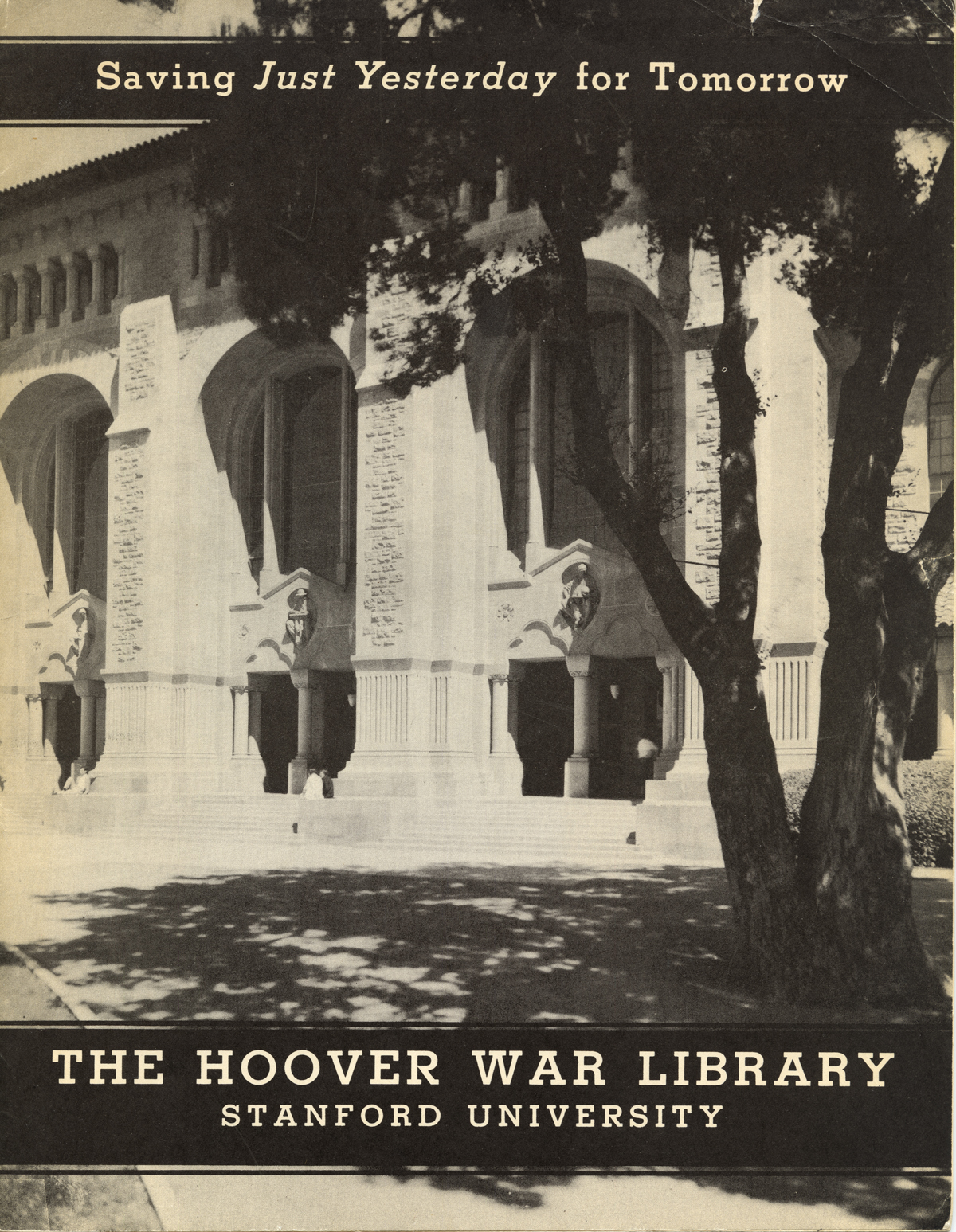 Founded in 1919, the Hoover Institution Library & Archives emerged from Herbert Hoover's firsthand experience administering relief operations during World War I. The future US president donated $50,000 to his alma mater, Stanford University, to create a repository for the "documentary history bearing on the war." Hoover recruited scholars to develop a robust collecting program to document the causes and consequences of political conflict with the ultimate goal of promoting peace.
Today, the Library & Archives that bear Hoover's name boast nearly one million volumes and more than six thousand archival collections—in sixty-nine languages from more than one hundred fifty countries—pertaining to war, revolution, and peace in the twentieth and twenty-first centuries. The Institution's resources support a vibrant international community of scholars and a broad public interested in the meaning and role of history.
All activities at the Library & Archives are carried out with Herbert Hoover's words in mind: