Founded by Herbert Hoover in 1919, the Hoover Institution Library & Archives are dedicated to documenting war, revolution, and peace in the twentieth and twenty-first centuries. With nearly one million volumes and more than six thousand archival collections from 171 countries, Hoover supports a vibrant community of scholars and a broad public interested in the meaning and role of history.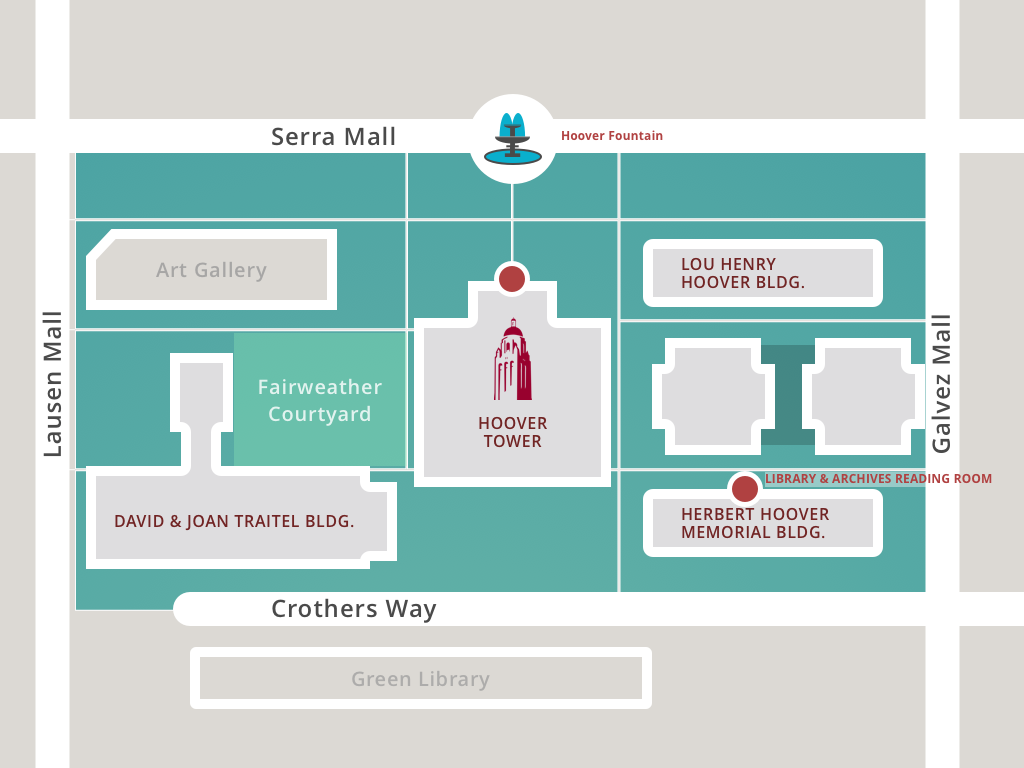 Hours of Operation
 
 
Library & Archives Reading Room
Monday - Friday
08:15 AM - 04:45 PM
Herbert Hoover Memorial 

Exhibit

Pavilion
Tuesday - Saturday
11:00 AM - 04:00 PM
Hoover Tower
Tuesday - Sunday
10:00 AM - 03:30 PM
Holiday Hours: The Hoover Institution observes most federal holidays. We are however open during university spring break, summer and winter breaks. For more information on specific days please call the office of interest above.