Overview
We continue to advance Herbert Hoover's mission by fulfilling our strategic priorities of acquiring important historical collections on war, revolution, and peace. Our collections deal in subjects that encompass a broad range of human experiences. Policies and practices are in place to ensure that materials are cared for and made available for their ongoing use. Learn more about collection donations, description, digitization, and preservations practices, and potentially harmful language and visual materials.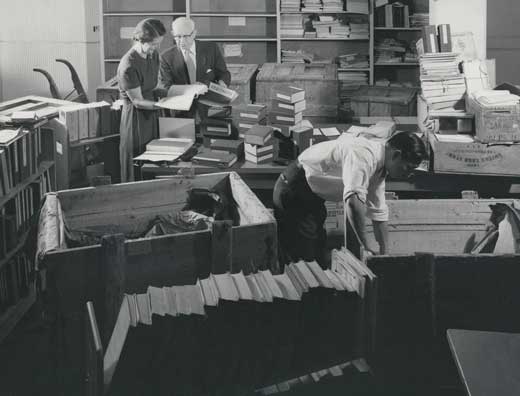 Collection Donations
We will consider gifts or donations of materials that are within the scope of our current collecting mission and priorities, which are focused on materials related to particular areas of interest, in consideration of temporal and thematic scope, and value and significance. Before contacting us, please read more as it relates to our collection development policy.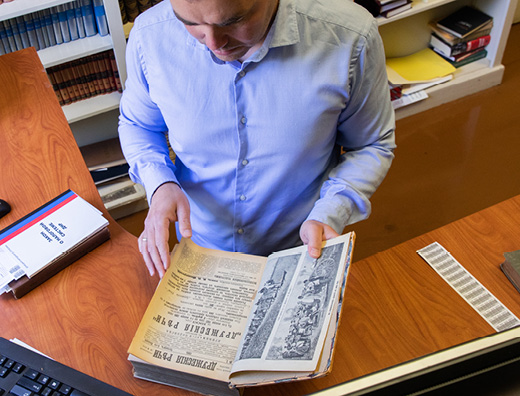 Description Practices
Our librarians and archivists contribute to a legacy of over one hundred years of descriptive content in the creation of catalog records and archival finding aids that serve researchers. Because maintaining the historical integrity and context of our materials is a crucial archival practice, we do not censor historical documents. Read more from our Statement on Description Practices and Potentially Harmful Language.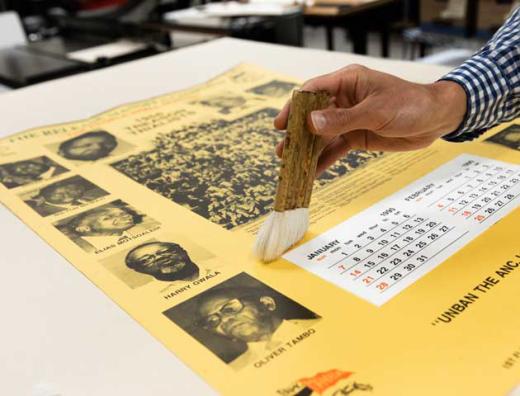 Preservation Practices
Our preservation practices work in tandem with conservation efforts to manage the health of all of Hoover's collections to provide long term preservation and equitable access to all our physical collections. From pre-acquisition to digitization, we assess risk and collaboratively create work flows to prevent damage. Some of these efforts include collection care, emergency planning and response, environmental monitoring, conservation treatments, exhibit preparation, and handling training.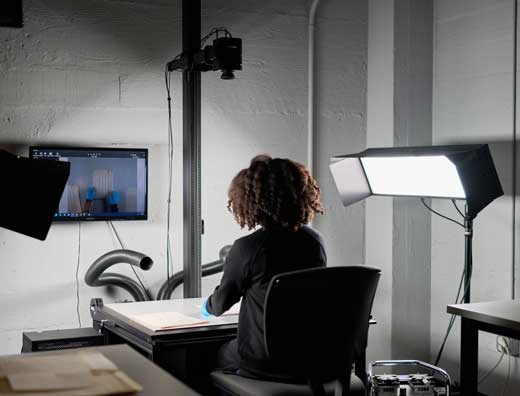 Digital Practices
Hoover's Digital Collections portals are accessible to global audiences through our services and systems. We apply FAIR (findable, accessible, interoperable, and reusable) data principles, cultural heritage imaging guidelines, and OAIS (open archival information system) digital preservation framework to ensure that our content is discoverable at every stage of the digital curation lifecycle. Faithful, digital reproductions of our materials enrich the researcher experience by maintaining reasonable consistency between viewing collections in the Reading Room and accessing collections virtually. We engage with community partners to deliver large-scale projects and explore emerging technologies such as OCR (optical character recognition), speech-to-text, and other machine learning tools, to enhance searchability and support computational data-driven research.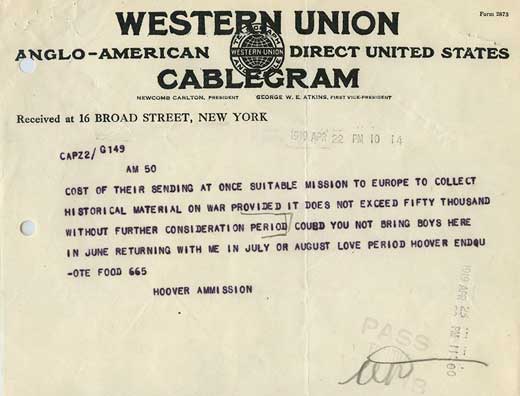 Gifts and Donations
The Hoover Institution Library & Archives will consider donations of materials that are within the scope of our current collection development policy. Please read more about collection donations before contacting us.