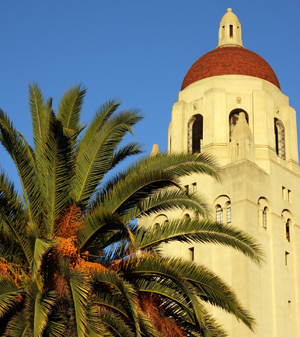 General Information
Hoover Institution
434 Galvez Mall
Stanford University
Stanford, CA 94305-6003
650-723-1754
Hoover Institution in Washington
The Johnson Center
1399 New York Avenue NW, Suite 500
Washington, DC 20005
202-760-3200
---
Director's Office
Laureen Schieron
650-723-1198
schieron [at] stanford.edu
---
For Members of the Press Requesting Interviews
Main Office
Marlon Bateman
bateman [at] stanford.edu
650-723-0603
---
Get Involved/Development
650-725-6715
hooverdevelopment [at] stanford.edu
Donate online
---
Media Fellows Program
Marlon Bateman 
bateman [at] stanford.edu
---
National Fellows Program
Pam Widrin
650-725-6728
pwidrin [at] stanford.edu
---
Task Forces and Working Groups
Denise Elson
650-723-3271
deelson [at] stanford.edu
---
Webmaster
hooverwebmaster [at] stanford.edu
Note: the webmaster does not forward correspondence or disclose contact information.
---
Maps, Directions, and Parking
From Highway 101 North and South:
Driving: Take the Embarcadero Road exit west toward Stanford. At El Camino Real, Embarcadero turns into Galvez Street as it enters the Stanford campus. Stay in the left lane and continue toward the center of campus. Drive past Memorial Way. The Hoover Institution is at the corner of Galvez Street and Serra Street.
Parking:
Stanford parking/campus map
Permit parking is generally monitored Monday–Friday, 6am–4pm and metered parking is monitored Monday–Friday, 8am–4pm. Please read posted signs carefully as there are exceptions to these rules.
From Highway 280 North and South:
Driving: Exit Sand Hill Road east toward Stanford. Continue east, turning right at the traffic light on Santa Cruz Avenue. Make an immediate left onto Junipero Serra Boulevard. Turn left at the second traffic light and onto Campus Drive East. Continue around Campus Drive East and turn left when you reach Serra Street, at the gas station. Follow Serra Street until it ends at Galvez Street. The Hoover Institution is at the corner of Galvez Street and Serra Street.
---
Library and Archives
Hours and directions
Use of materials
Collections stored off-site
Deputy Director and Robert H. Malott Director of Library & Archives
Eric Wakin
wakin [at] stanford.edu
650-725-7750
Archives reference
hooverarchives [at] stanford.edu
650-723-3563
Library reference
Paul Thomas
phthomas [at] stanford.edu
650-723-2054
---
Publications
Book and journal permissions
Scott Harrison
650-498-7880
hooverpress [at] stanford.edu
Journal subscriptions
Laura Somers
650-725-7292
lfsomers [at] stanford.edu
Hoover Press
650-725-7146
http://www.hooverpress.org/
China Leadership Monitor
General Editor, Alice Miller
alicemiller [at] stanford.edu
China Leadership Monitor
Defining Ideas
Defining Ideas
Education Next
Managing Editor, Amanda Olberg
amanda_olberg [at] hks.harvard.edu
Education Next
Hoover Digest
Managing Editor, Charles Lindsey
650-723-1471
digesteditor [at] stanford.edu
Hoover Digest
---
Note: All job applications are handled by Stanford University. To search for jobs at Hoover, click the link above, select job search on the Stanford careers page, and, under the location field, select Hoover Institution.