A Message From The Director
For an in-depth discussion with Condoleezza Rice on Hoover's mission in the twenty-first century, the role of think tanks in crafting public policy, her views about the current geopolitical situation regarding Russia and China, and her personal thoughts about the national conversation currently under way in the United States about racial relations and how we look back at the country's founding and history, read the full interview here.
.
Challenges to the governance of free peoples suggest to me that we need really good answers to the problems we're facing. We need solutions based on sound research of data. I can think of no better place to provide this need in our society than the Hoover Institution, a public policy center based on the notion that free people, free markets, and prosperity and peace are to be sought, going all the way back to the wishes of President Hoover himself.
Condoleezza Rice
Hoover Institution Director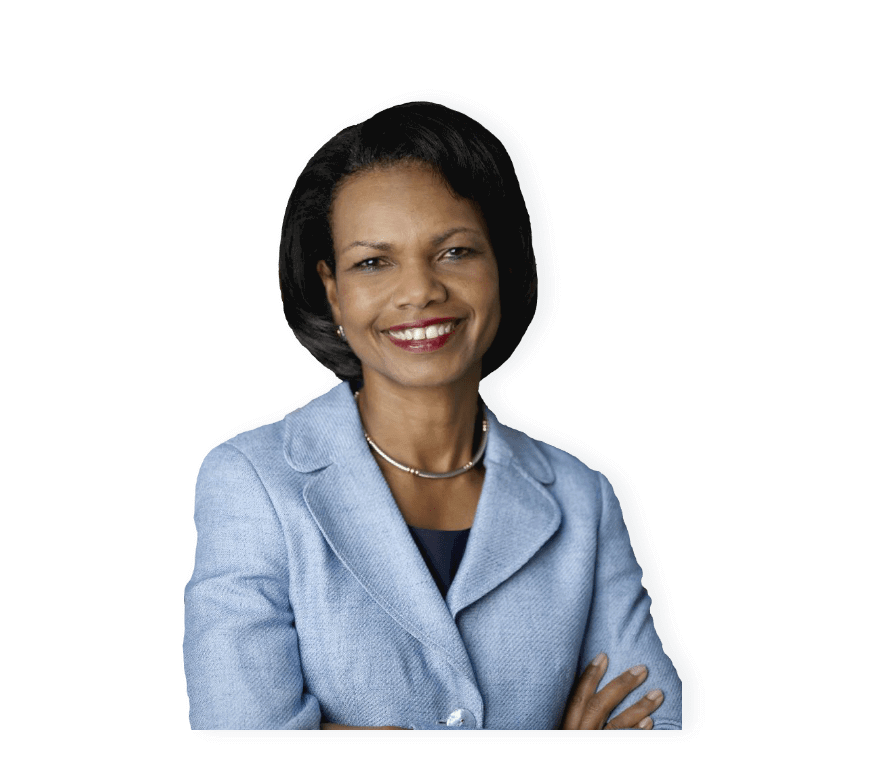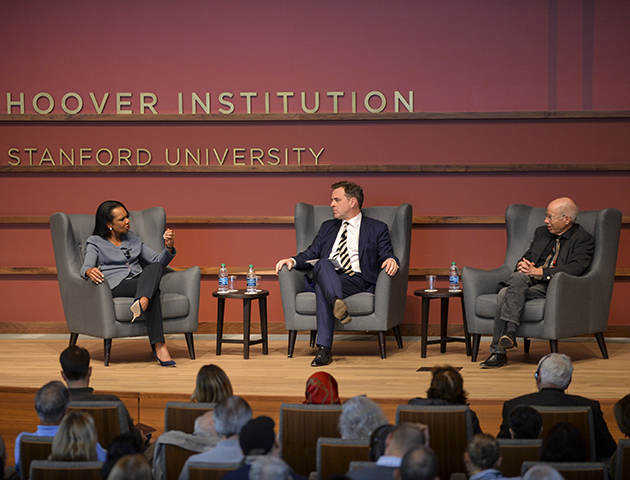 Who We Are
We advance the principles of freedom through the wide-ranging policy scholarship of an interdisciplinary group of Hoover fellows and through access to the greatest archival collections on war, revolution, and peace assembled in the modern era. Our focus is on scholarly and empirical research that asks bold questions, offers powerful solutions for policy makers, and advances ideas that improve people's lives.
Research
The research of the Hoover Institution takes a cross-disciplinary approach to a full spectrum of policy areas. Learn more about the Institution's key focus areas and access the latest activity of Hoover research teams.
Fellows
Hoover scholars create breakthrough ideas aligned with the Institution's mission and ideals. What sets Hoover apart from all other policy organizations is its status as a center of scholarly excellence.
Communication
Dedicated to producing high-quality public policy research, the Hoover Institution is equally determined to launch ideas formulated by its fellowship into action and disseminate them to public audiences in the United States and around the world.
Our Leadership
The Hoover Institution is led by Tad and Dianne Taube Director Condoleezza Rice. Eric Wakin is the deputy director and director of Library & Archives. Learn more about our senior administration.
Learn More
Condoleezza Rice
Tad and Dianne Taube Director | Thomas and Barbara Stephenson Senior Fellow on Public Policy
Learn More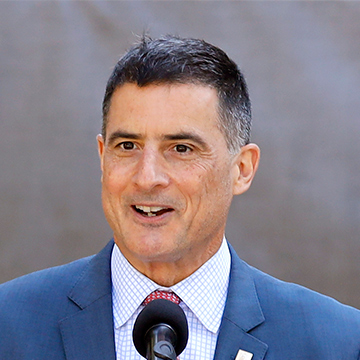 Eric Wakin
Deputy Director/ Director of Library & Archives | Research Fellow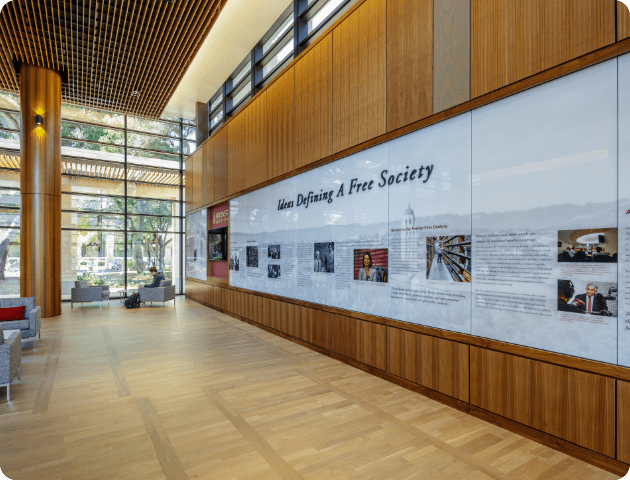 Hoover Story
On April 22, 1919, Herbert Hoover sent his wife, Lou Henry, a telegram pledging $50,000 for the purposes of collecting historical material on the First World War. Hoover's collection rapidly expanded to document not only the causes and course of that conflict but also its tumultuous aftermath and, within a few years, the broader forces of war, revolution, and peace in the modern era. From these beginnings, the Hoover Institution would become one of the world's leading public policy research centers, advancing the principles of freedom through the wide-ranging, interdisciplinary scholarship of Hoover fellows and the greatest library and archival collections of their kind.
Institutional Priorities
The Hoover Institution's research priorities address some of the nation's biggest challenges, including improving educational outcomes; expanding economic prosperity; upholding a system of natural liberty; achieving a clear-eyed view about America's role in the world; and grappling with the impacts of rapid technological innovation on governments and economies. The Hoover Institution is also unique among policy organizations for its commitment—through the expertise of its scholars and from its vast Library & Archives holdings—to drawing from the historical record to inform perspectives about public policy making.
Contact Us
Information on contacting the Hoover Institution's departments, conducting research at the Library & Archives, visiting Hoover at Stanford University and in Washington DC, renting our spaces for private events, learning about career opportunities, and subscribing to our various publications and email newsletters.