Current Exhibitions
The Hoover Institution Library & Archives exhibits their collection materials in the rotunda and two galleries at the front of Hoover Tower. The entry rotunda and the Herbert Hoover Room currently feature the long-term exhibition Hoover@100: Ideas Defining A Century. The Lou Henry Hoover Room showcases our rotating exhibitions that change twice a year. It is currently closed as we install our upcoming exhibition Dynamic Design: Transforming Posters At Hoover, which opens June 28, 2023.
Beginning in January 2023, a free tour of the exhibitions will be offered every Thursday at 11:00 AM on a first-come, first-served basis.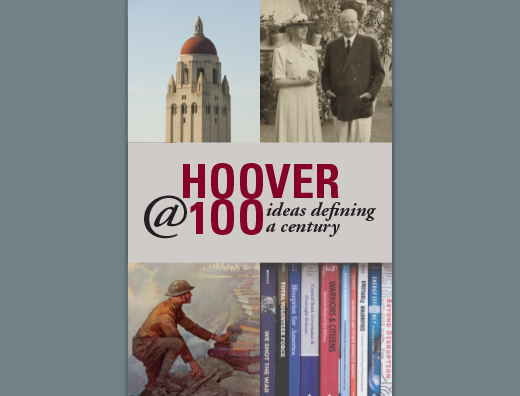 Hoover@100
Ideas Defining a Century
Ongoing
Founded in 1919 by Herbert Hoover, the Hoover Institution started as a special collections library at Stanford University. Today it is a leading public-policy research center with a world-renowned Library & Archives, that houses many of the modern era's most important material on war, revolution, and peace. In this centennial exhibition, learn the history of the Hoover Institution while seeing a showcase of documents and artifacts centered around the ideas of peace, freedom, and education—ideas that are embodied in the lives of Herbert Hoover and his wife, Lou Henry, and that drove the Institution's collecting and the work of its eminent fellows in its first one hundred years.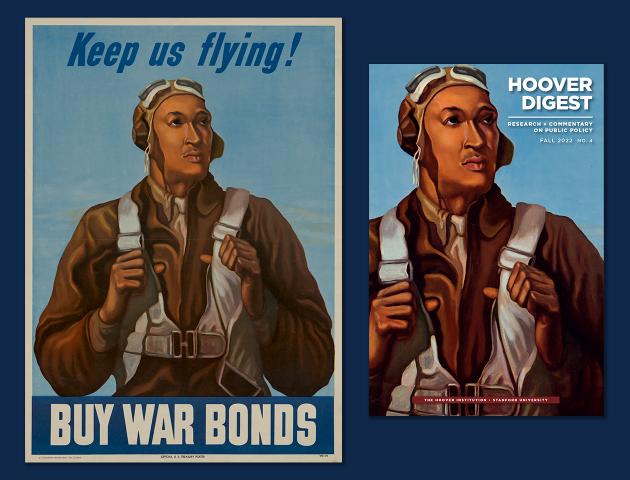 Upcoming Exhibition
Dynamic Design
Transforming Posters At Hoover
June 28–December 20, 2023
The upcoming exhibition will center on the Poster Collection, one of the most popular digital collections and source for image requests at the Hoover Institution Library & Archives. Through the examination of the posters repurposed as Hoover Digest covers, the exhibition explores the transformation of archival material. What was historically created as propaganda to deliver one message can today become a muse for creation that helps us better understand the past.
Online Exhibitions
Discover our online exhibitions and related digital stories via our HISTORIES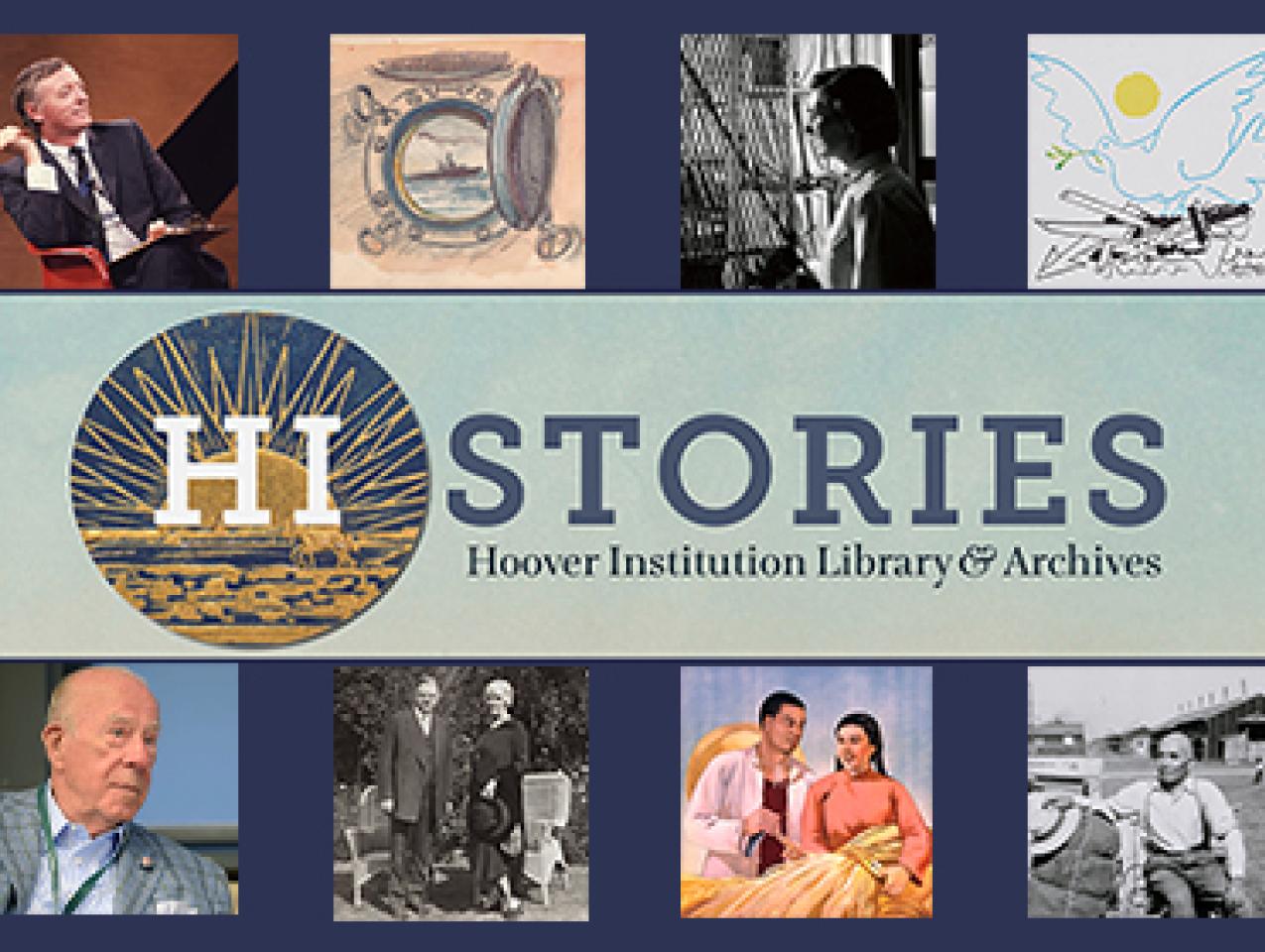 Past Exhibitions
Discover the trove of past exhibitions at the Hoover Institution Library & Archives since 1998