Current Exhibitions
The Hoover Institution Library & Archives exhibits their collection materials in the rotunda and two galleries at the front of Hoover Tower. The entry rotunda and the Herbert Hoover Room currently feature the long-term exhibition Hoover@100: Ideas Defining A Century. The Lou Henry Hoover Room showcases our rotating exhibitions that change twice a year. It currently features the exhibition Bread + Medicine: Saving Lives in a Time of Famine, about the American Relief Administration's effort to provide aid during the 1921 famine that began in the Volga region of Soviet Russia.
Beginning in January 2023, a free tour of the exhibitions will be offered every Thursday at 11:00 AM on a first-come, first-served basis. Exhibition gallery reservations are required.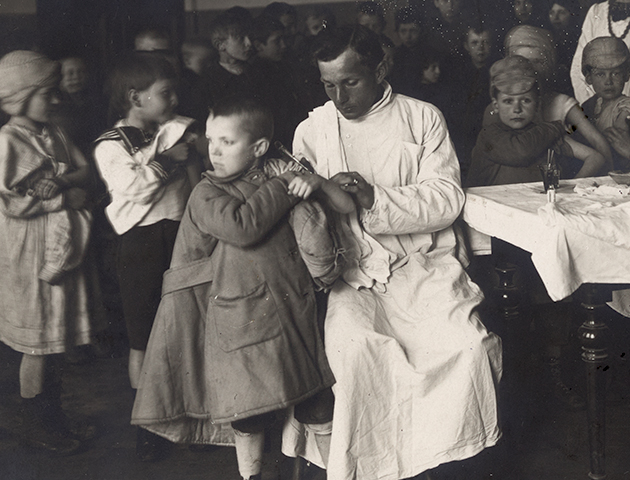 bread + medicine
Saving Lives in a Time of Famine
September 19, 2022–April 28, 2023
This exhibition brings to light an American rescue operation during the catastrophic famine in Soviet Russia and Ukraine a century ago. The American Relief Administration, led by humanitarian Herbert Hoover, distributed food to millions of people. Yet, while food saved many lives, the ARA's medical relief campaign proved to be equally critical to the mission's success. Through photographs and archival material, visitors will discover the medical plight of those suffering from starvation and meet the American doctors and local medical teams who worked together to prevent a potentially devastating spread of disease. The ARA's medical campaign included supplying drugs and medical equipment on a massive scale, launching a sanitary offensive to curb contagion, and vaccinating millions. America's intervention saved countless lives and revitalized medical care for tens of millions in a time of desperate need.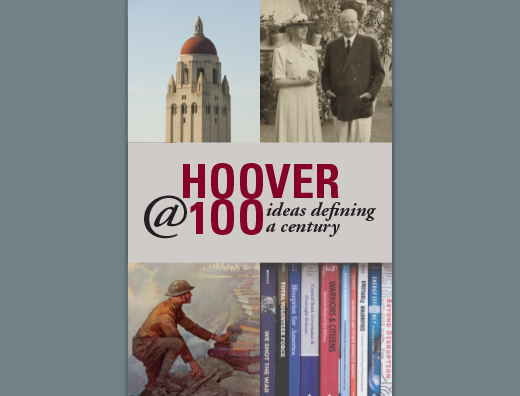 Hoover@100
Ideas Defining a Century
Ongoing
Founded in 1919 by Herbert Hoover, the Hoover Institution started as a special collections library at Stanford University. Today it is a leading public-policy research center with a world-renowned Library & Archives, that houses many of the modern era's most important material on war, revolution, and peace. In this centennial exhibition, learn the history of the Hoover Institution while seeing a showcase of documents and artifacts centered around the ideas of peace, freedom, and education—ideas that are embodied in the lives of Herbert Hoover and his wife, Lou Henry, and that drove the Institution's collecting and the work of its eminent fellows in its first one hundred years.
Online Exhibitions
Discover our online exhibitions and related digital stories via our HISTORIES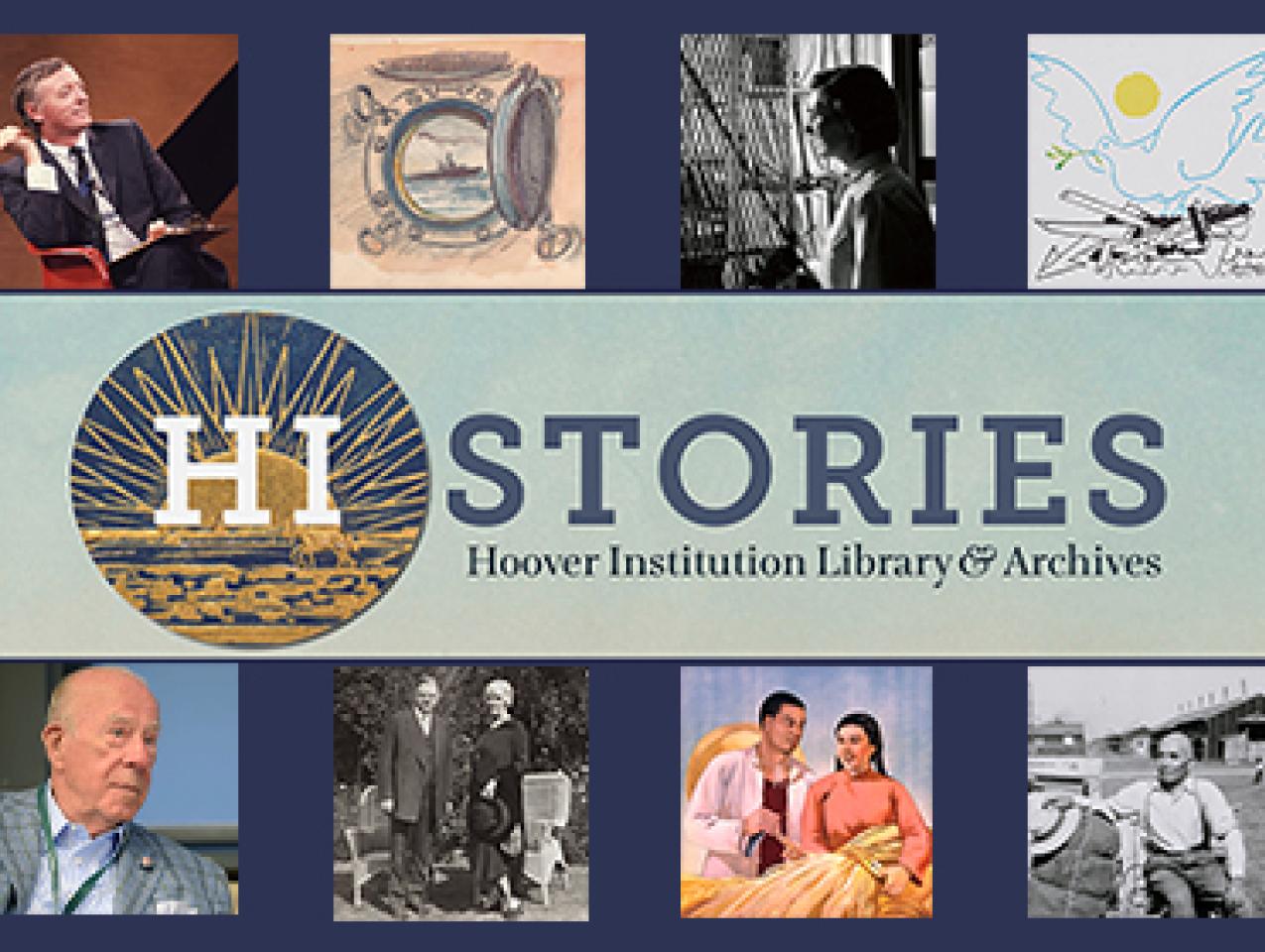 Past Exhibitions
Discover the trove of past exhibitions at the Hoover Institution Library & Archives since 1998