The walls of the Hoover Tower lobby contain hundreds of names painted on the wall. Many of the names—Hoover, Rockefeller, DuPont, Mellon—are extremely familiar. These are the names of some of the donors who financed Hoover's collections. Other names that appear on the walls, on the bookplates, on the classrooms, and in the collections at Hoover, may be less so. These hundreds of men and women, however, have helped to ensure the existence of our Library & Archives over the past century.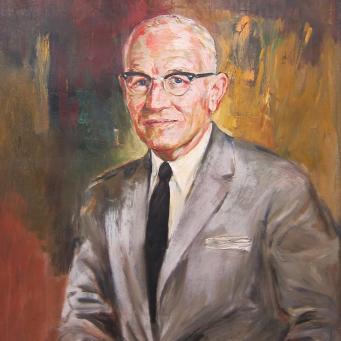 John D. Crummey Peace Collection
In 1977, the Food Machinery Corporation (FMC) established the John D. Crummey Peace Collection at the Hoover Institution Library & Archives in honor of its founder, John Crummey. Today this fund is one of more than twenty endowments that help preserve and make accessible collections in the Library & Archives.