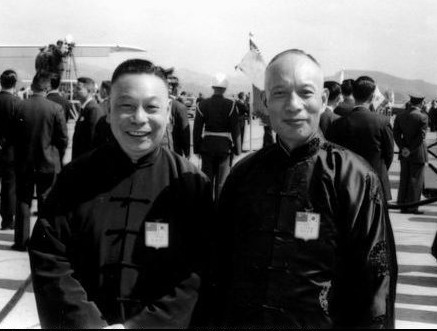 The Hoover Institution Library and Archives have acquired the personal diaries of Nationalist Chinese general Huang Jie from Huang's daughter.  Huang Jie was born in Changsha, Hunan Province. In 1924, he entered the Whampoa Military Academy, becoming one of Chiang Kai-shek's best students and then most trusted military subordinate, participating in the Northern Expedition (1926–28), the Chinese civil war of 1930, the great war between China and Japan (1933), the Sino-Japanese war (1937–45), and the Burma Campaign (1945).
In the summer of 1949, as the Chinese Nationalist Party (the Kuomintang) was on the verge of collapse on the mainland, Huang Jie led thirty thousand Nationalist Chinese Army soldiers in retreat from Hunan Province into Vietnam via Southwest China. After entering Vietnam, they were interned by the French authorities and later stationed at Phu Quoc Island. The army moved to Taiwan in June 1953.
Huang Jie was appointed to several crucial military positions after moving to Taiwan, including garrison commander of Taipei (1953–54), commander in chief of the Nationalist Ground Forces (1954–57), presidential chief of staff (1957–58), and Taiwan garrison commander (1958–62). Huang was governor of Taiwan Province from 1962 to 1969 and minister of defense from 1969 to 1972. He died in Taipei in 1995 at the age of ninety-three. His personal diaries provide a rare glimpse into the inner politics of modern Taiwan.
The personal diaries of Huang Jie that the Hoover Institution Archives has acquired and opened include the years 1952 to 1956, 1958, 1967 to 1971, and 1973 to 1983.