Hoover Hosts Roundtable Discussion Commemorating The 40th Anniversary Of The Taiwan Relations Act
In April 1979, president Jimmy Carter signed the Taiwan Relations Act (TRA) after the breaking of diplomatic relations between the United States and Taiwan. The act allows for a special authority created specifically for Taiwan known as the American Institute in Taiwan to serve as a de facto embassy, and provides for Taiwan to be recognized under US law as a sovereign entity, regardless of an absence of official diplomatic relations. The act also obligates the United States to assist Taiwan in maintaining defense capabilities against the threat of an invasion from the People's Republic of China. Over the past forty years, the inception of the TRA has influenced how American power is arrayed in the Asia-Pacific and has complicated the United States–China relationship. On January 15, 2019, the Hoover Library and Archives hosted a roundtable discussion on the triangular relationship between the United States, Taiwan, and China.
Hoover research fellow Alice L. Miller reviewed the circumstances of the TRA's adoption, its substance, and its implications for US-PRC-Taiwan relations. Miller pointed out that the act offered the legal framework and institutional mechanisms to conduct unofficial American relations in the absence of formal diplomatic ties with Taiwan. It also addressed questions of security guarantees and arms deals with Taiwan. Miller's presentation was followed by Hoover distinguished visiting fellow Elizabeth Economy, who focused on the shifting dynamics of the US-PRC-Taiwan relationship affecting the TRA. The current Chinese leadership has tightened its approach toward Taiwan since Tsai Ing-wen was elected president of Taiwan in 2016. The Taiwanese government instead strengthens its ties with the United States and diversifies its policy options so as to reduce dependence on China. Although the Trump administration has a strong group of Taiwan supporters, Economy noted, ideas about normalizing relations with Taiwan may lead to complications in this triangular relationship.
The roundtable discussion was chaired by Dr. Eric Wakin, deputy director of the Hoover Institution and the Robert H. Malott Director of the Library and Archives, and attended by leading experts from within and outside the Stanford campus. Historical treasures from the Hoover archives documenting the arduous negotiations between Washington and Taipei over the TRA were displayed for the attendees to review.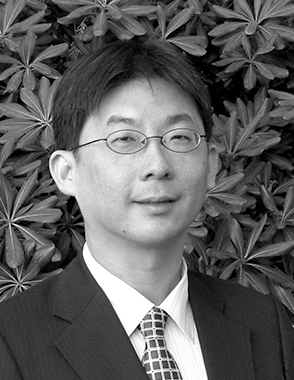 Hsiao-ting Lin
Hsiao-ting Lin is a research fellow and curator of the Modern China collection at the Hoover Institution, for which he collects material on China and Taiwan, as well as China-related materials in other East Asian countries.