Hoover Institution Acquires Viacheslav Ivanov Papers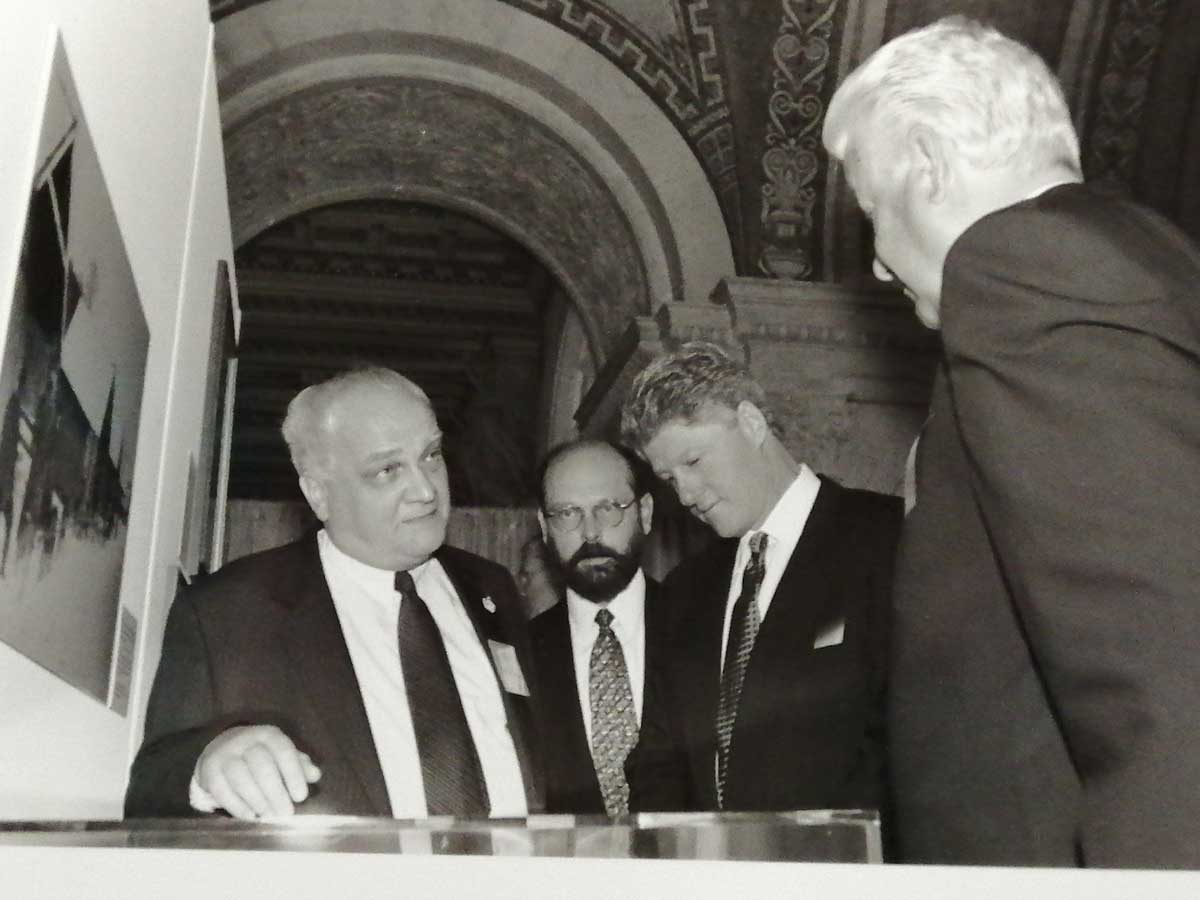 Viacheslav Vsevolodovich Ivanov (1929 – 2017) was a world-renowned Russian-born scholar and one of the most influential figures in late Soviet and post-Soviet academe, cultural life and society. In the 1950's, which were the early stages of his academic career, Ivanov made important discoveries that brought him international recognition, particularly for his now generally accepted geographical location of the origin of the Indo-European languages. Yet because of his staunchly anti-government stance, Ivanov was deprived of full official recognition in his own country. In 1962, together with Vladimir Toporov and Tartu University Professor of Russian Literature, Iurii Lotman, Viacheslav Ivanov founded the Tartu-Moscow school of Soviet structuralism, which became an influential intellectual movement that produced several generations of intellectual opposition and dissident activists in the late Soviet Union as well as in Eastern Europe. During Gorbachev's Perestroika, Andrei Sakharov and Viacheslav Ivanov became the indisputable leaders of the free-thinking academic intelligentsia in the USSR—both were elected to the Soviet of People's Deputies (Parliament) and became the primary representatives of the "interregional coalition," formed to promote sweeping social and political change. (Photo: Viacheslav Ivanov (left) showing the treasures of the Library of Congress to Presidents Bill Clinton and Boris Yeltsin in 1994.)
After the fall of communism, the state ban on foreign travel for Ivanov was lifted and he taught for several years at Stanford University as the Slavic Department's Distinguished Visiting Professor. From 1991 until his retirement in 2015, Ivanov was a professor in the Department of Slavic Languages and Literatures and in the Interdepartmental Graduate Program in Indo-European Studies at UCLA. He continued to be deeply involved in intellectual and academic life, both in the post-Soviet Russian Federation and in the West; taught and lectured in the United States, Europe and the Russian Federation; and founded and edited new scholarly periodicals. Viacheslav Ivanov was a towering figure in 20th century intellectual history.  
The collection contains numerous important and profound documents detailing not only Ivanov's scholarly work and achievements, but also his personal and political accomplishments. Ivanov was fired from his teaching position at Moscow State University because of his staunch support of Boris Pasternak during the government-sponsored campaign against the latter in 1958. In 1965-1966, during the infamous Siniavskii-Daniel trial, Ivanov volunteered to serve as a linguistic expert for the defense, repudiating the KGB prosecutors' accusations against the writers on trial. The collection contains the documents detailing these and other important events in his life and career.
One of the most valuable parts of the collection is Ivanov's set of diaries and journals, running from the 1940s until the 2010s, with voluminous entries and notes, detailing interactions and extensive and deep contacts with scholars, philosophers, thinkers, and writers around the world, such as Boris Pasternak, philologist Roman Jakobson, Jacques Derida, Librarian of Congress James Billington, Joseph Brodsky, Kornei Chukovskii, Umberto Eco, Lev Kopelev, Claude Lévi-Strauss, Dmitrii Likhachev, Vaclav Havel, Varlam Shalamov and others. Of special importance are the documents revealing Ivanov's place in the political reality of the Soviet Union and his role in political changes during the transition to post-Soviet Russia. Ivanov was involved in cultural and political developments not just in Moscow, but also in Russian provinces and former Soviet republics, for example the papers contain his report of a visit to the strife-torn region of Abkhaziia in 1991. 
The tremendous scope of the subjects covered by the papers corresponds to the amazing breadth of Ivanov interests and endeavors. This includes social and cultural history, linguistics, philosophy, religion, mythology, literature, anthropology, psychology, film, oriental studies, poetics.
This collection is currently undergoing preservation processing. Future access to this collection will be available in the Hoover Institution Library & Archives reading room. Please contact hoover-library-archives [at] stanford.edu for information concerning access.
Anatol Shmelev PhD
Anatol Shmelev is a research fellow, Robert Conquest curator of the Russia and Eurasia Collection, and the project archivist for the Radio Free Europe/Radio Liberty Collection, all at the Hoover Institution.