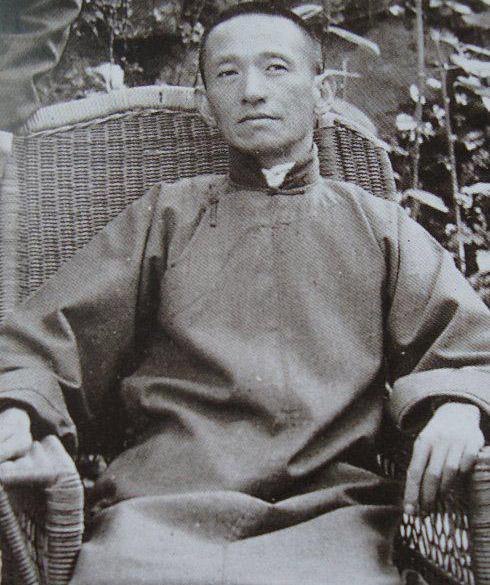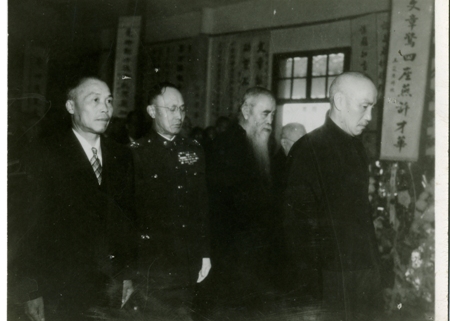 Chen Bulei (1890–1948) was Chiang Kai-shek's confidential assistant, a position in which he put into words the policies of the Chinese Nationalist Party (KMT) and the government under Chiang. In the spring of 1926, Chen joined the newly established Nationalist government in Nanjing, becoming Chiang's personal assistant and as such responsible for drafting state papers and speeches for the generalissimo. In 1930 Chen was appointed vice minister of education; in 1934 he served in Chiang's field headquarters in Nanchang; and in 1935 he became director of the second department of the generalissimo's attendance office, where he served as Chiang's confidential assistant for more than a decade. Hoover Library & Archives has recently acquired and made available Chen Bulei's personal diaries, which span from the years 1931 to 1948. Hoover also houses the personal diaries of Chaing Kai-shek.
After China entered the war with Japan in 1937, Chen's responsibilities grew, with Chiang Kai-shek making use of Chen's talent for phrasing the policies of the party and the government, including composing state papers, speeches, telegrams, and correspondence. In 1939, Chen was appointed deputy secretary general of the Supreme National Defense Council, the top organ of wartime China. The demands during the Sino-Japanese war leading to the victory, combined with Chiang Kai-shek's deteriorating political position after 1945, drained Chen's resources. Greatly concerned by the expanding communist powers and the rising tide of criticism of Chiang Kai-shek, Chen felt that his usefulness was spent. On November 13, 1948, he took his life with an overdose of sleeping drugs, leaving letters of explanation to his family, Chiang Kai-shek, and several close friends.
Chen Bulei was regarded as conservative, patriotic, loyal and oriented toward the observing and preserving traditional Chinese virtues. He combined his talent in writing Chinese prose with an acute perception of the thoughts and aspirations of his superior. Those traits, as well as his integrity, helped create a distinctive position in modern Chinese politics for Chen.
The personal diaries of Chen Bulei cover the period from March 5, 1935, to November 11, 1948, one of the most turbulent periods in modern Chinese history. As Chiang Kai-shek's confidential assistant throughout Nationalist rule on the Chinese mainland, the daily records provide crucial insider's views on modern China's politics, party affairs, external relations, and bitter war with Japan.