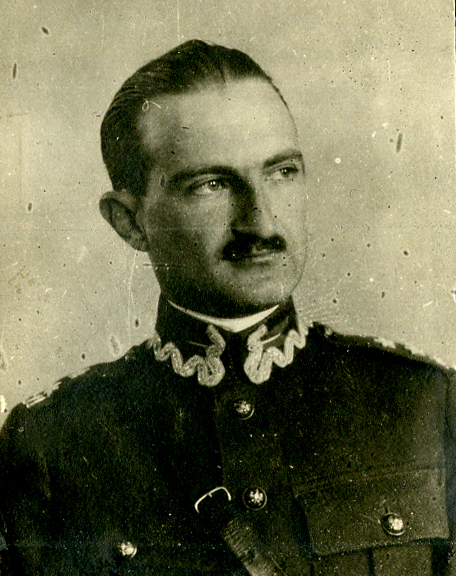 For a country located on the strategic frontier of Europe and Asia, with a proud history going back to the fourth century AD, Hoover Archives' holdings on Georgia are modest compared to some of our other international collections, such as those on Russia, Germany, or Poland. Our Georgian collection is expanding, however, thanks to recent initiatives. One such effort involves digitizing the records of the security police and those of the Ministry of the Interior of Soviet Georgia; the other concerns the Dmitri Shalikashvili papers, our most comprehensive and best-known source on Georgian history.
Dmitri Shalikashvili's multivolume, unpublished reminiscences cover almost an entire half-century, from before World War I until the 1950s. The author, born in 1896 into a princely Georgian family in imperial Russia, was educated in the elite Imperial Alexander Lyceum in St. Petersburg. Following the Russian Revolution and Georgia's declaration of independence in May 1918, Shalikashvili, by then a lieutenant in the Georgian cavalry, fought in the war against Armenia, the Russian Whites, and the invading Bolsheviks. In 1920 he was appointed to the Georgian military mission in Ankara, Turkey. Released from a prisoner-of-war camp in 1946, Shalikashvili lived for several years with his family in Germany and later moved to the United States, where he wrote his memoirs and died in 1978. The memoirs are written in legible Russian longhand, with key portions available in an excellent English translation by Dmitri's wife, Maria.
Earlier this year, the Hoover Institution concluded a cooperation agreement with the Ministry of the Interior Archives of Georgia to help preserve the records of Soviet terror in Georgia and make them more accessible to American scholars. As a result, the Hoover Archives has begun receiving digitized images of documents from the former Georgian SSSR KGB archives in Tbilisi. The first group of documents, some twenty-three thousand digitized pages from Fond no. 12, "Documents about carrying out the death penalty, 1921–1948," has already been received. Much more will be added in the coming months. Thanks to this archival initiative, and similar successful projects begun during the past three years with the state archives of Lithuania, Estonia, and the Czech Republic, the Hoover Institution has strengthened its reputation as the premier place for archival research on twentieth-century Eastern Europe.
Maciej Siekierski, Senior Curator siekierski@stanford.edu