The Hoover Institution Library & Archives houses publications and archival collections chronicling historical struggles for freedom, and it has long been a beacon for Russian, Ukrainian, and Soviet dissidents. As articulated by Herbert Hoover upon founding the Institution, its mission is "from its records, to recall the voice of experience against the making of war, and by the study of these records and their publication, to recall man's endeavors to make and preserve peace." For this list of newly cataloged materials, we include four books and a microfiche collection with themes focused on recent scholarship on modern Russian foreign policy, anti-Soviet Nazi propaganda published in 1944, the self-proclaimed Donetsk People's Republic, the history of independence in Ukraine, and more.
To view more information and to request access to these materials, follow the links below to SearchWorks, the Stanford University Libraries online catalog.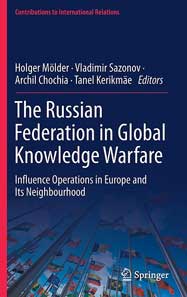 Editors: Holger Mölder, Vladimir Sazonov, Archil Chochia, Tanel Kerikmäe
Title: The Russian Federation in global knowledge warfare: influence operations in Europe and its neighbourhood 
Published: Cham, Switzerland : Springer, [2021]
This book examines modern Russian foreign policy, its influence operations globally and in neighboring countries, information warfare and the latest information technologies, and the resulting impact on global security.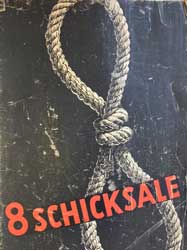 Title: 8 Schicksale 
Published: [Berlin] : [Oberkommando d. Wehrmacht], [1944]
The Wehrmacht's High Command (Oberkommando der Wehrmacht) published this item in 1944. It tells eight stories (fates) of eight people from the Soviet Union. These life stories describe the downfall of their lives and their families' lives. The stories demonstrate anti-communist and antisemitic sentiments. Text printed on the back of the book: "Europa kennt den Bolschewismus und bekämpft ihn bis zum Endsieg"; ("Europe knows Bolshevism and fights it to the final victory").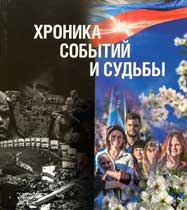 Photographer: Denis Grigoriuk
Issuing body: Donetskaia Narodnaia Respublika
Title: Khronika sobytiĭ i sudʹby
Published: [Donetsk] : [publisher not identified], [2019] 
This 2019 publication celebrates the fifth anniversary of the independence of the Donetsk People's Republic (Donetskaia Narodnaia Respublika), which is an unrecognized, separatist government located in the occupied parts of eastern Ukraine's Donetsk Oblast. The book has text in both Russian and English, is propagandistic in nature, and features photographs of conflict sites, factories, landmarks, heroes of the separatist army, and scenes from sporting events and other activities of cultural and political life in the region; there is a strong emphasis throughout regarding the Russian Federation's support of this separatist government.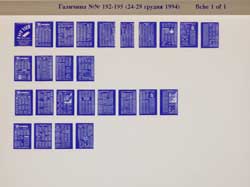 Title: [Independent press from Ukraine]
Research Guide: Independent Press From Ukraine - Microfiche 
Explore this extensive collection of 3,207 microfiches of 940 unique titles, which are reproductions of newspapers and periodicals published in Ukraine between 1989 and 1994. Various organizations, social unions, and independent presses representing various political parties, political movements, and religious groups in Ukraine published the titles within this large collection of microfiches. The collection also includes satirical publications, one-issue publications, and materials created by or for youth organizations.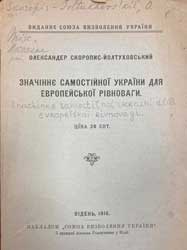 Author: Skoropys-Ĭoltukhovsʹkyĭ, Oleksander
Title:   Znachinnie samostiĭnoï Ukraïny dlia evropeĭsʹkoï rivnovahy 
[Значіннє самостійної України для европейської рівноваги] 
Published: Videnʹ : Nakladom "Soiuza vyzvolennia Ukraïny", 1916
English translation of the title of this book: The importance of an independent Ukraine for the European balance. This volume examines the history of Ukraine, its people, and its cultural landscape. The author argues the strategic importance of Ukraine in the context of European-Russian relations in the 20th century, as well as the economic importance of Ukraine for the Russian state. The publisher, Soiuz vyzvolennia Ukraïny (Union for the Liberation of Ukraine), was an organization of Ukrainian émigrés and their central goal was the independence of Ukraine from the Russian state. Soiuz published out of Vienna, Austria, during World War I.
---
To view additional materials that have been newly cataloged at the Hoover Institution Library & Archives, go to SearchWorks. For access, please plan a research visit. Reservations are required. For questions regarding access or for more information about the Library & Archives' holdings, please contact our Research Services team.