Peter Kudrik Papers in the Hoover Institution Archives
Peter Kudrik was born Petr Aleksandrovich Kudrin in Russia in 1914. His family lived in Vilnius (now Lithuania) between the two world wars, changing their last name to Kudrik. After World War II, Kudrik lived in a displaced-persons camp in Germany and moved to the United States in 1950. He studied at the University of North Carolina, where he received his degree in library science. He later found employment as a Slavic librarian and curator at the University of Michigan and at Stanford University. After retiring, he worked for a time as manager of the San Francisco–based Russian newspaper Russkaia zhizn'. Kudrik died in San Francisco in 1991. His papers consist of photographs, personal documents, correspondence, and reports (in part relating to Soviet book trade and librarianship).
The key documents in this collection are Kudrik's diaries and autobiographical writings related to his life in Poland during the Second World War. In these he describes the onset of the war and gives details on the early days of the Nazi and Soviet occupation of Poland from the point of view of a Russian émigré residing in the country. Particularly significant are the detailed diary entries describing Kudrik's experience in Warsaw in 1944. This was the final period of German occupation, culminating in the Warsaw Uprising. Kudrik describes the city under German rule and the conditions of life and work, including details of everyday existence. These experiences formed the basis of an unpublished autobiographical novel, drafts of which are also found among the papers. All of these materials are in Russian.
This collection is an excellent complement to the Hoover Institution's numerous and rich collections on Poland in the Second World War, such as the Jan Karski papers, the Juliusz Stroynowski collection, the Stanislaw Mikolajczyk papers, the Leon Mitkiewicz papers, the Leszek Kaminski papers, and many others. In many respects, the Kudrik papers convey a microhistory of events that are broadly described in the papers of high-level actors, but this only makes their appearance in the Archives more precious for historians, who often lack evidence of how major historical events played out for the ordinary citizen.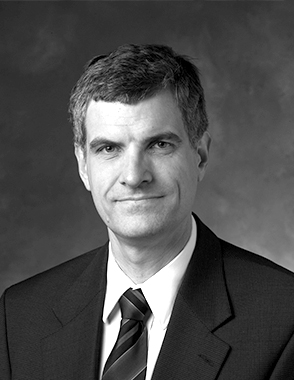 Anatol Shmelev PhD
Anatol Shmelev is a research fellow, Robert Conquest curator of the Russia and Eurasia Collection, and the project archivist for the Radio Free Europe/Radio Liberty Collection, all at the Hoover Institution.