Polish Americanist Completes Six Months of Research in the Archives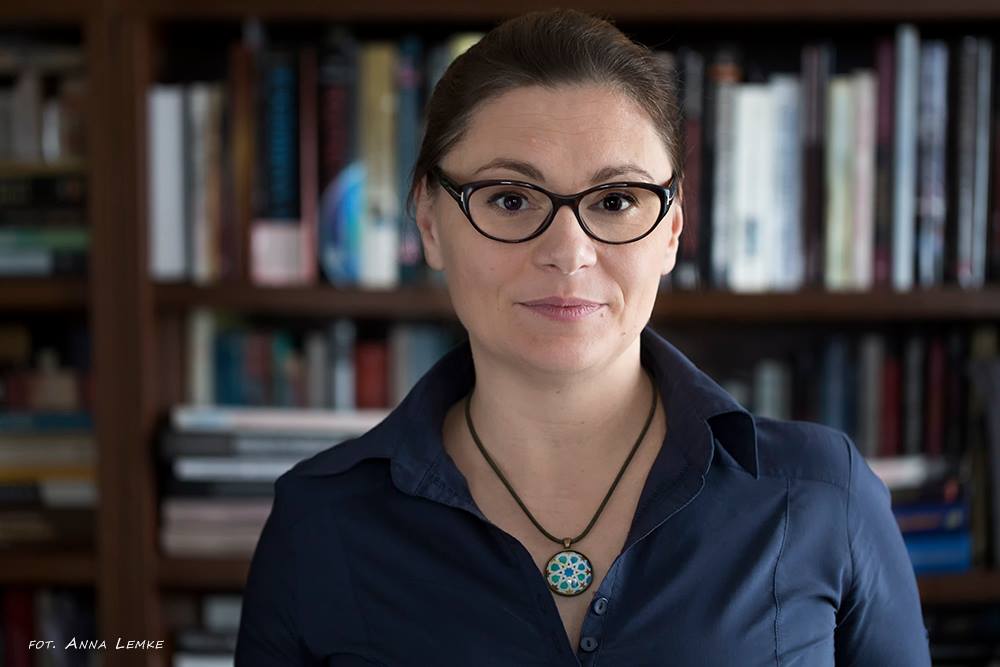 Anna Mazurkiewicz, Associate Professor of History at the University of Gdańsk, has just completed her Fulbright senior research fellowship at Stanford's Center for Russian, East European and Eurasian Studies (CREEES).  Much of that time she spent in the Hoover Library & Archives.
Mazurkiewicz's doctoral dissertation won the main award of the Polish National Center for Culture in 2006. She is also the author of three books on the American responses to elections of 1947 and 1989 in Poland, and on the role of the political exiles from East Central Europe in American Cold War politics during 1948−54.  Her next book, on the history of the Assembly of Captive European Nations, will be published by the end of this year. Moreover, Mazurkiewicz has published in Polish, American, and German periodicals, as well as authored book chapters in Poland and in the U.S.  At the University of Gdańsk, her alma mater, she teaches courses on the Cold War and American history and migrations. During her previous visits to the United States she taught Polish and East Central European history at Notre Dame and SUNY at Buffalo. Recipient of Kosciuszko Foundation Fellowships, grants from the Foundation for Polish Science, and the Visegrad Fund, Mazurkiewicz is a member of many academic associations and the current president of the Polish American Historical Association.
In August 2017 Mazurkiewicz came to Stanford/CREEES as a Fulbright visiting scholar with an extensive research agenda combined under a tentative title: "National Committee for a Free Europe: American Uses of Political Exiles During the Cold War." Her project was inspired by the biography of Stefan Korboński, a prominent Polish émigré leader in the US and former leader of the civilian resistance in Poland during World War II, whose papers are available at Hoover Library & Archives.  For the last ten years Mazurkiewicz has been working on American cooperation with exiles from East Central Europe and issues of public diplomacy and political warfare in general. Before coming to Stanford she consulted archives with relevant collections in the US (from New York and Washington, to Minneapolis and Abilene) and in Europe (mostly in Poland and in Hungary).
...Hoover Institution Archives a true gold mine.
Mazurkiewicz has stated that she considers Hoover Institution Archives "a true gold mine." First, because its holdings encompass the corporate records of Radio Free Europe as well as many personal files of both Americans and East Central Europeans who cooperated within the framework of the Free Europe Committee during the Cold War, among others. Second, she values the scholarly network that grew out of the meetings between academics and practitioners (often former government officials) facilitated by the Hoover Institution, from its seminars and workshops, fellowships and the activities of the curators of specific collections. Combined with the programs offered by CREEES (part of Stanford's Global Studies) during her stay, Mazurkiewicz enjoyed the benefits of a genuine academic hub for Cold War scholars. In January 19, 2018 she gave a well-received talk at CREEES entitled "The American Friends of Captive Nations."
The inspiring experience and abundant resources discovered at the Hoover Archives prompted Mazurkiewicz to consider undertaking two new book projects in the coming years. One of these will be a biography of William Tonesk, whose papers are among Hoover Archives' newest Polish émigré acquisitions. While maintaining her research focus on exiles from East Central Europe, Mazurkiewicz also intends to continue her efforts to bring together scholars researching American cooperation with political exiles from other regions of the world. In the past she has successfully led teams of scholars placing the Polish experience with coerced migration in a comparative context. She has already edited three volumes on this subject (published in United Kingdom and in Poland) and soon will release another: Central and East European Migrations During the Cold War: A Handbook has just been accepted for publication by De Gruyter (Germany).
The six months spent at Stanford, both in the archives and at CREEES, will bear fruit both in the form of a new monograph as well as in the emergence of a new research group to foster a better understanding of the many shades of Cold War political warfare.
Maciej Siekierski   Siekierski [at] stanford.edu