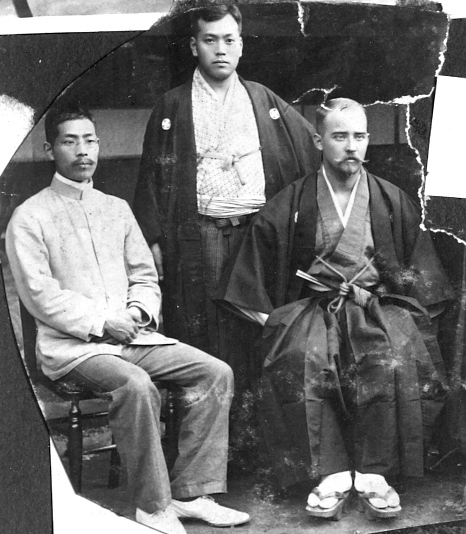 One significant consequence of the revolution in Russia in 1917 was the mass exodus of opponents of the Bolshevik regime: the first mass political emigration of the twentieth century. The fate of these émigrés continues to interest historians and other researchers to this day; bearing in mind growing trends in international history and migration studies, it will continue to do so in the future.
The newly acquired papers of Valentine Morozoff reflect his activities as head of the Russian Emigrant Society in Japan. Although the Russian colony in Japan was not large, it is instructive for understanding the social processes of assimilation and acceptance of non-Asians in Japan's generally homogenous society.
One gem of the collection is a set of photos belonging to Pavel Vaskevich, the former Russian consul in Kobe. Among them are several images of Vaskevich in the delegation that was negotiating a truce in the Russo-Japanese War. The collection also includes the correspondence of Dmitrii Abrikossow (Abrikosov), the last chargé de affaires of the Russian Embassy in Tokyo, whose memoirs, Revelations of a Russian Diplomat, were published in 1964 by the University of Washington. Several photographs depict Alexandra Tolstoy, daughter of the famous novelist, who lived briefly in Japan after leaving the USSR in 1929.
This collection is useful for researchers studying Japan from the 1920s through the 1950s, as well as for scholars interested in Russian émigrés and transnational migration. It complements Hoover's other holdings, including the Innokentii Seryshev papers, the Valerian Moravskii papers, and the records of the Russian military attaché in Japan.
For additional information, contact Anatol Shmelev at shmelev@stanford.edu.