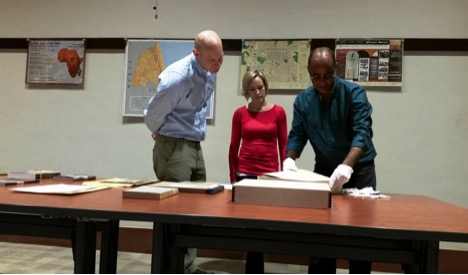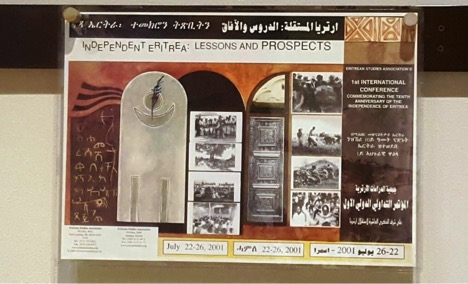 By Issayas Tesfamariam
Dr. Nathaniel J. Dominy and Dr. Erin E. Butler, renowned husband-wife scientists visited the Hoover Archives to view the Eritrea collection on January 27, 2016.
Dr. Dominy is Professor of Anthropology and Adjunct Professor of Biological Sciences at Dartmouth College. Dr. Erin E. Butler is a Bioengineer and a Neukom Postdoctoral Fellow at Thayer School of Engineering at Dartmouth who specializes in the motor systems among the children with cerebral palsy and neuroimaging.
Dr. Dominy's connection with Eritrea is through his breakthrough research on mummified baboons from ancient Egypt which confirmed that the region of the "Land of Punt: the Land of Gods for the ancient Egyptians" was located in most of Eritrea and eastern Ethiopia.
In 2010, Drs. Dominy and Butler took the iconic steam engine train ride from Asmara (the Capital City) to Arbu Robue while visiting Eritrea. This week they re-lived that experience when viewing a 1914 Italian Colonial Government pictorial book of the railroad system in Eritrea.