Hoover Institution (Stanford, CA) – After almost two decades on deposit for scholarly research at the Hoover Institution Library & Archives, the handwritten diaries of the Republic of China (Taiwan)'s former president Chiang Kai-shek (1887—1975) and his son and successor Chiang Ching-kuo (1910—1988) returned to Taiwan this week.  
The Chiang diaries are the most requested items by researchers to the Library & Archives and contain decades of valuable political and foreign policy insights of these historic Taiwanese leaders. Scholars using the diaries have revised and expanded the understanding of modern China, the Cold War, and global history in ways that were not possible before they were available. Copies of the handwritten diaries will remain freely accessible for scholarly study, including portions of the collection that were previously unavailable to the public.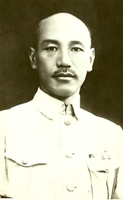 Chiang Kai-shek's diaries span more than 50 years of his life, military service, and political career from 1917 to 1972. The diaries cover consequential events including Chiang's rise to leadership of the Kuomintang; the Sino-Japanese War of 1937 to 1945; the civil war in Mainland China that culminated in the victory of the Chinese Communist Party over the Nationalists in 1949; the foundations of Taiwan as the epicenter of Chinese nationalism; the Taiwan Strait Crisis of 1954-55 and 1958; and the US-Taiwan alliance at the height of the Cold War.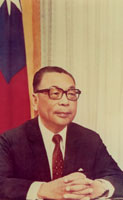 Chiang Ching-kuo's diaries range from 1937, when he returned home from schooling and work in the Soviet Union, to 1979, the year after he assumed the presidency of Taiwan and the United States rescinded diplomatic recognition of Taiwan and normalized relations with Beijing. These entries shed light on how Chiang Ching-kuo became the de facto ruler and decision maker in Taiwan when his father was severely ill, and offer a view into the inner-world of the man who would oversee Taiwan's economic takeoff and its transition to democracy in the ensuing decade.
The Hoover Institution Library & Archives staff preserved the diaries from the time they arrived on-loan from the Chiang Family in 2005 until they were sent to Taiwan this week. 
Eric Wakin, Deputy Director of the Hoover Institution and the Director of the Institution's Library & Archives, said, "It has been a privilege for the Hoover Institution Library & Archives to be custodians of the Chiang Kai-shek and Chiang Ching-kuo diaries, which have been transformative to the understanding of modern Chinese history and the struggle for freedom. We are grateful that we will continue to be able to provide access to copies of these historic materials."
Click here for more information on accessing the Chiang diaries and other library and archival materials in Hoover's Modern China and Taiwan Collection.  
For coverage opportunities, contact Jeffrey Marschner, 202-760-3187, jmarsch@stanford.edu.