In the spirit of international collaboration and exchange of knowledge, preservation and conservation specialists at the Hoover Institution Library & Archives answered questions via a special Library & Archives Twitter takeover and presented two topics for Ask A Conservator Day on Friday, November 4, 2022, beginning at 10 am (Pacific Time). 
Ask us questions on Twitter
Tag us @HooverArchives and use the hashtag #AskAConservator to ask any conservation-related questions of our Preservation / Conservation team. Check our feed regularly for images and stories on our 2022 work.
Watch the video of the online presentations
"Access Granted" from 10:00 – 10:45 am (PT).
Learn how Conservation is all about making collections accessible to researchers at the Hoover Institution Library & Archives. 
"How Do I Get You A Loan?" from 2:00 – 2:45 pm (PT).
Preview some of the behind the scenes of loaning the Kitaji Bibles to the Japanese American National Museum. Learn more about the conservation of the Kitaji Bibles by reading, "Under the magnifying glass again."
learn-more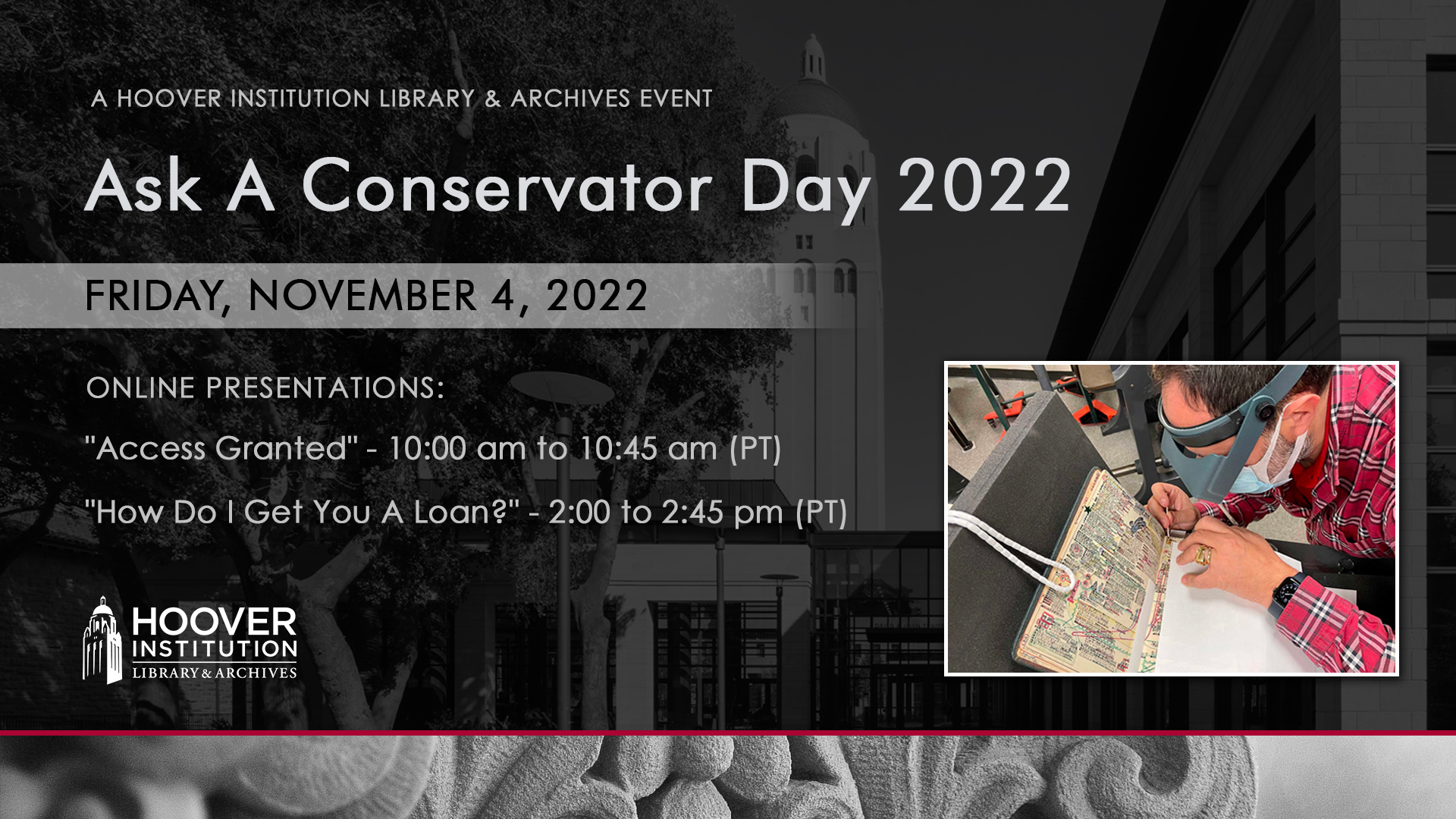 Participant Bios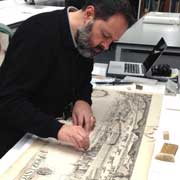 Laurent Cruveillier is the Hoover Institution Library & Archives book and paper conservator. Cruveillier holds a Master's in Conservation with distinction from the University of the Arts London – Camberwell College. His conservation career included internships at the British Museum, the Victoria & Albert Museum and the Royal Collections at Windsor Castle, and as the paper conservator at University College London in the Special Collections Department, Cruveillier trained interns from UCL and Conservation programs, preparing collections for digitization. He has also taught graduate and PhD students on handling collections and access.