A Carillon Concert For The 80th Anniversary Of The Hoover Tower
In celebration of the upcoming 80th anniversary of the Hoover Tower, a carillon concert will be held June 17, 2021, beginning at 12PM PT featuring traditional carillon pieces played by Stanford graduate student Julie Zhu including a new piece composed by Zhu.
Please note that this event will not be livestreamed. For those on-site, please take a moment to listen to the traditional carillon pieces played at this special forty-minute event. 
To view the complete program, click here.
---
A Brief History of the Carillon
In December 1938, construction plans were announced for a towering library to be built on the Stanford University campus that would hold the library and archives assembled by Herbert Hoover for the study of war and peace. The square top of the tower was to house a large reading room with ample natural light and a spectacular view of the campus and the San Francisco Bay. The architect, Arthur Brown Jr., had designed several buildings on campus, including the main University Library, as well as the ornate and majestic beaux arts city hall in San Francisco (after the 1906 earthquake destroyed the original structure) and the sleekly moderne Coit Tower.
The Hoover Tower was dedicated on June 20, 1941. Herbert Hoover recognized that the carillon that chimed from the Belgian Pavilion of the 1939 New York World's Fair would be the most appropriate crowning symbol for the library building he was planning for Stanford. (Hoover's career in public service had begun in Belgium in 1914 with a food relief program.)
The carillon included thirty-five bells tuned to play three chromatic octaves and a wooden bench and clavier (resembling a piano with handles instead of keys) for playing the carillon manually. In addition, was a large, electrically driven drum for playing automatically. The bourdon (largest) bell bore the inscription "For Peace Alone Do I Ring," which Hoover felt captured the purpose of his library.
For more on the history of the Hoover Carillon, click here.
---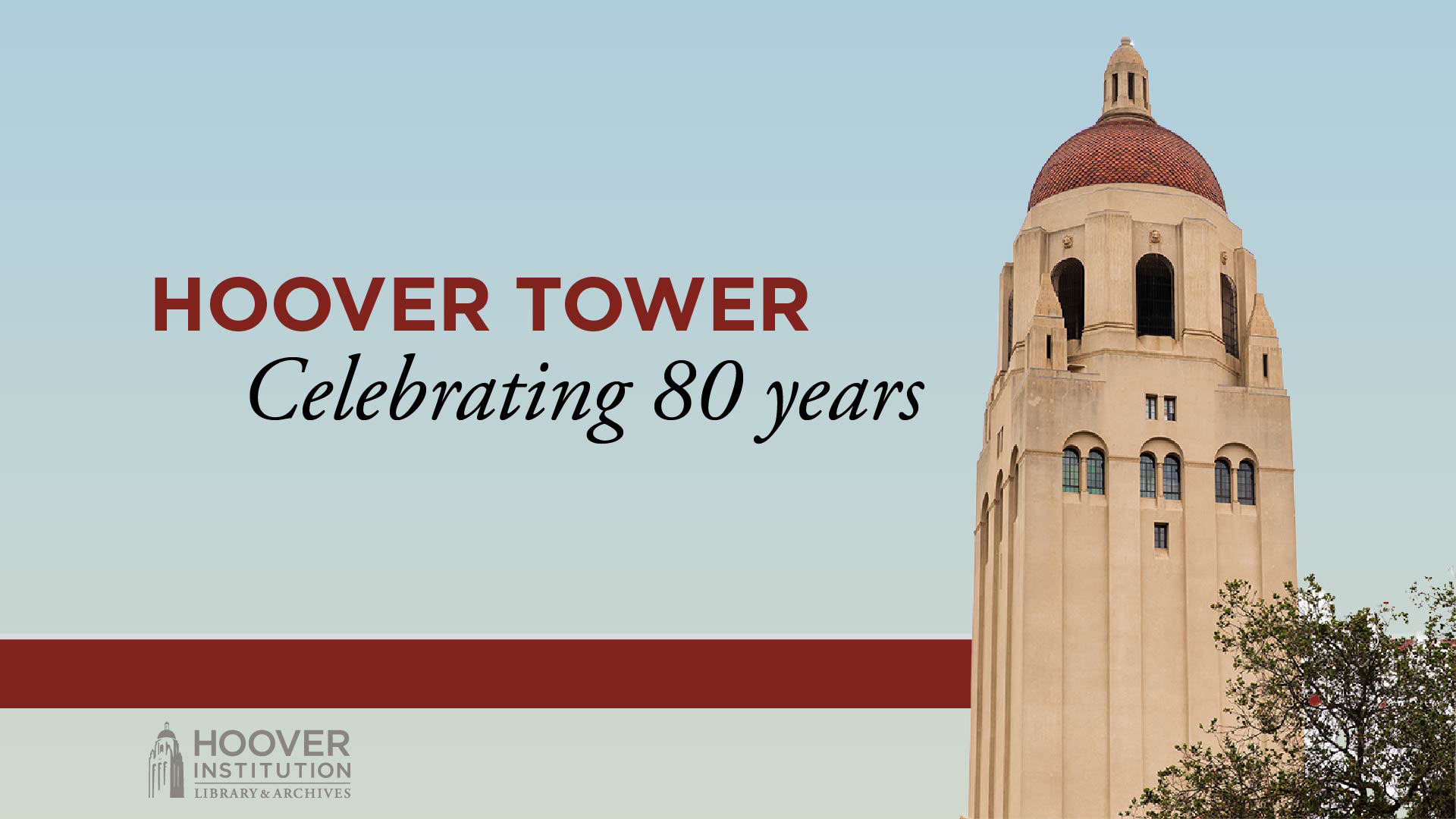 ---
ABOUT THE CARILLONEUR
Julie Zhu is a composer and carillonneur. Zhu is a graduate student from Stanford University. She employs a variety of media, from mural painting and sculpture to performance and video, and collaborates with artists from different fields to create experimental chamber experiences. She has activated living rooms, concert halls, art galleries, bell towers, caves, copses, and once made a tiny house for just one harpsichordist's body and the keyboard. Her scores range from hair cast in clear resin to temporary tattoos to traditional orchestration. Zhu's music has been performed by Marco Fusi, Longleash, PROMPTUS, TAK ensemble, among others. Zhu performs carillon concerts around the world and was the resident carillonneur at Saint Thomas Fifth Avenue in New York City.