Overview
To meet the needs of our researchers, Research Services offers digitization services which includes a limited amount of free low-resolution reference scanning and duplication services for a fee. Requests must be made through Aeon, which is the Hoover Institution Library & Archives' online request and reservation system. Requests will be filled in the order they are received. Please allow two to eight weeks or more for processing.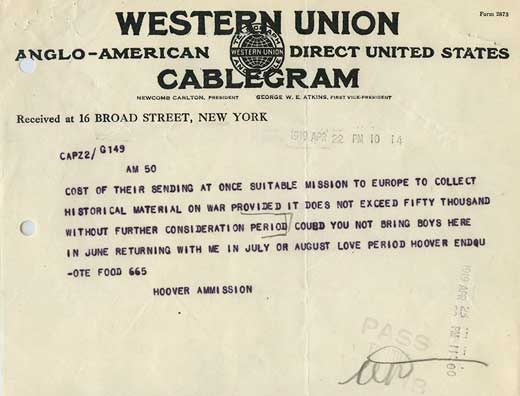 Duplication Orders
Please review the current estimated costs for duplication orders in the table below.
Duplication Orders Estimated Costs*
* California sales tax will be added for will-call and orders shipped to California addresses.
Format
Output Description & Fees
Manuscripts/Photographs
Paper documents, photographs, slides, negatives (flatbed scan): $25 per scan
Books, albums, posters, oversize items, fragile items (copy-stand scan): $40 per scan
Items already digitized: $15 per scan
Moving Images
Low resolution digital file copy from VHS or DVD source: $20 per tape/disc
Low resolution digital file copy from 16mm film source: $75 per reel
High resolution digital file copy from existing master file: $50 per file
Sound Recordings
Tapes, reels, discs: $40 per item
Items already digitized: $5 per item
Library Microfilm
Materials already filmed: $90 per reel
Original microfilm: $320 per reel
Use of Copies
Copies are for private research use only. No publication, further reproduction, or reuse of copies, beyond fair use, may be made without the express written permission of the copyright owner, if any, or, in the cases copyright is held by Stanford University, by the Hoover Institution Library & Archives on behalf of Stanford University.
Additional Resources: Learn How To
Learn More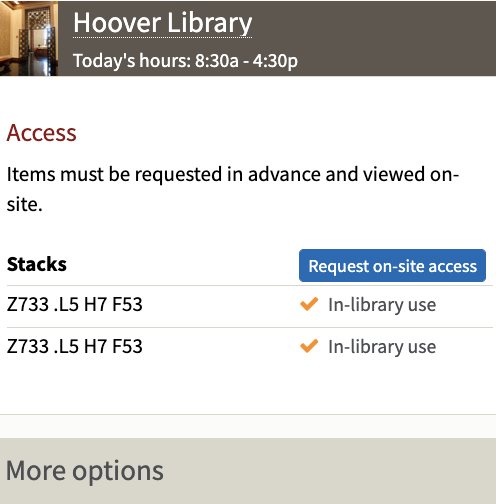 Request Scans of Library Materials
Learn More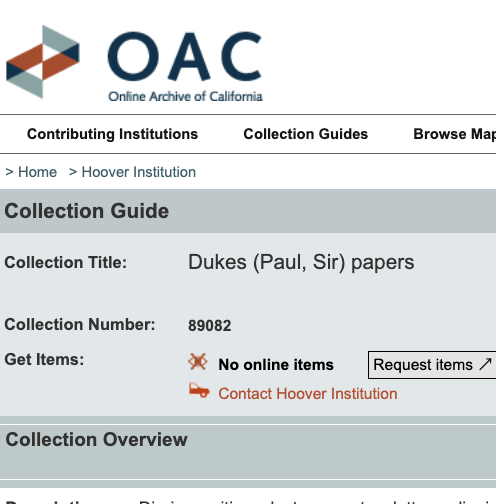 Request Scans of Archival Materials
Learn More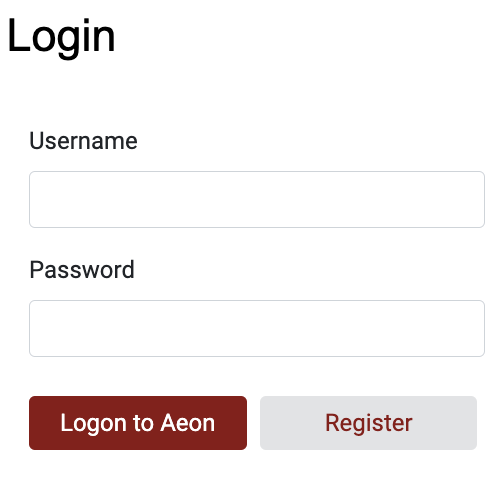 Create an Aeon Account