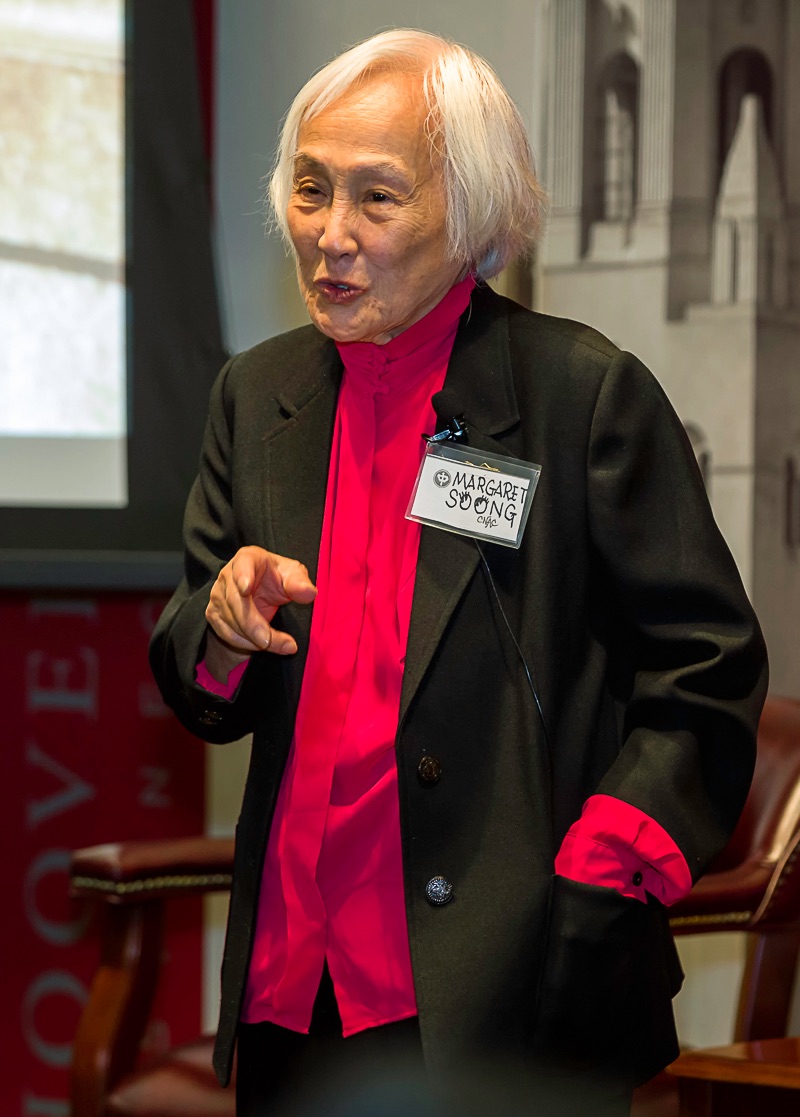 On September 15th, Hoover Library & Archives welcomed a group of former pilots and crew members who once flew with the China National Aviation Corporation (CNAC), many of whom have donated archival materials that enhance the significant holdings on modern China at Hoover Archives. CNAC was the most significant airline operating in China during the 1930s, and during World War II CNAC pilots became known for flying the route across the Himalayas known as "The Hump"—at the time, perhaps the most dangerous path of aerial travel in the world. Flying through ice, cold, and threats of attack by the Japanese, the pilots of CNAC came to be known as some of the most skilled aviators of the early twentieth-century skies. Several of the veterans of the treacherous Hump passages went on to become part of the famed Flying Tigers during 1941­–42.
During their visit, the former CNAC employees and their family members viewed rare archival materials from Hoover's collections, spoke with curators and conservators about preservation and access to materials, and enjoyed a talk entitled "China's Wings: A Conversation with Legendary ChinaNational Aviation Corporation Pilots and Crew Members." Moderated by Gregory Crouch, author of the acclaimed history of CNAC entitled China's Wings: War, Intrigue, Romance, and Adventure in the Middle Kingdom During the Golden Age of Flight, the panel of speakers included Captain Peter J. Goutiere, a centenarian World War II veteran who flew 680 missions over "The Hump," and Margaret Mun Soong, a former CNAC cabin crew member who flew with such notable politicians and personalities as Chiang Kai-shek, Richard Nixon, Mao Zedong, John F. Kennedy, and Henry Kissinger. With colorful anecdotes and narrative zeal, Goutiere and Mun Soong shared their fascinating experiences in the air, as well as their impressions of Chinese life and culture as the country struggled against occupation and political turmoil.
To complement the vibrant stories of the visiting CNAC veterans, Hoover Archives provided an exhibition of CNAC-related materials from its collections, including a 1930s pilot's helmet from the Ernest M. Allison papers, photographs from the Renée Lym Robertson and M. Langhorne Bond papers, correspondence from the China Defense Supplies records, and memorabilia. You can view images from the exhibition and event in the slideshow on the right sidebar.