Congratulations To Hoover Curator Herbert S. Klein!
Dr. Herbert S. Klein, Curator of Latin American Collections at Hoover Institution Library & Archives, has recently published two new works on the social and political history of Brazil. A longtime Hoover research fellow, Gouverneur Morris Professor Emeritus of History at Columbia University, and former director of Stanford's Center for Latin America Studies, Klein is the author of more than twenty books and more than 160 articles. A world-renowned expert on twentieth-century Latin American economics and politics, Klein continues to research, publish, and collect materials for Hoover's holdings. His own papers are available at Hoover Archives.
In Modern Brazil: A Social History Dr. Klein and co-author Dr. Francisco Vidal Luna, Professor of Economics in the Faculty of Economics and Administration (FEA) at the Universidade de São Paulo, present a sweeping narrative of social change in Brazil that documents its transition from a predominantly rural and illiterate society in 1950, to an overwhelmingly urban, modern, and literate society in the twenty-first century. Tracing this radical evolution reveals how industrialization created a new labor force, how demographic shifts reorganized the family and social attitudes, and how urban life emerged in what is now one of the most important industrial economies in the world. A paradigm for modern social histories, the book also examines changes in social stratification and mobility, the decline of regional disparities, education, social welfare, race, and gender. By analyzing Brazil's unprecedented political, economic, and social changes in the late twentieth and twenty-first century, the authors address an under-explored area in current scholarship and offer an invaluable resource for scholars of Latin American and Brazil.
Klein and Luna have also released a second publication: a Portuguese translation of their work Feeding the World: Brazil's Transformation into a Modern Agricultural Economy. Originally published in English by Cambridge University Press, the volume is now available from the Fundação Gétulio Vargas in Rio de Janeiro in conjunction with the Imprenta Oficial of São Paulo. The book establishes the rise of Brazil as a world agricultural powerhouse is one of the most important developments in modern world history. Since 1960 Brazil has become a major world producer of dozens of agricultural products, from orange juice to sugar, from meats and corn to soybeans. Brazil now is one of the world's most important granaries and the most important tropical one on the planet. Klein and Luna explain how and why this agricultural revolution occurred and how Brazil has evolved in the past half century from a monoproduction exporter of coffee into becoming such a world agricultural producer, completely open to the international market.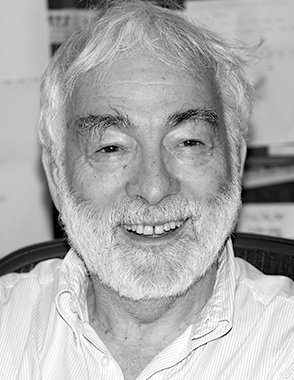 Herbert S. Klein
Herbert S. Klein is a research fellow at the Hoover Institution and curator of the Latin America collection in the Hoover Institution Library and Archives. He had been a professor of history and the director of the Center for Latin American Studies at Stanford University.