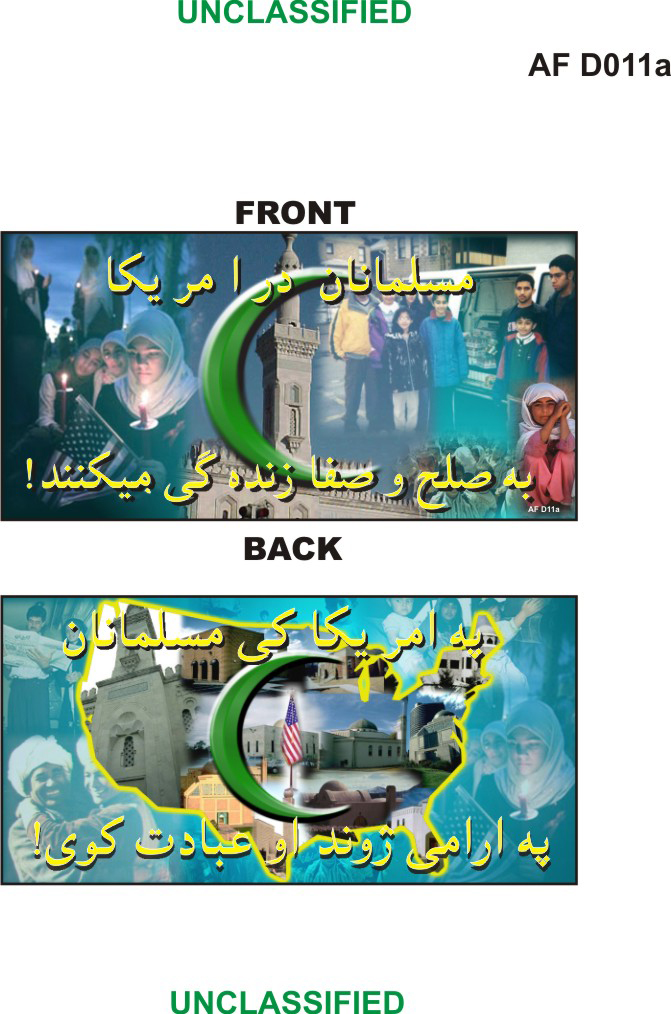 Born-digital photographs depicting US National Guard units deployed in Iraq and Afghanistan, and images of leaflets and flyers distributed in those countries, are available for research at the Hoover Archives.
Thousands of photographs in the John R. Bruning collection depict US National Guard units in Iraq and Afghanistan, as well as in New Orleans in the wake of Hurricane Katrina. In June 2010 Bruning, a military writer and photojournalist, was invited to deploy as an embedded reporter to Afghanistan with Bravo Company, 1-168 Aviation, with a Boeing CH-47 Chinook heavy-lift unit from Pendleton, Oregon. Another part of the unit belonged to the Washington National Guard at Fort Lewis. The two detachments were merged and sent to Forward Operating Base Shank to conduct operations around Logar, Wardak and Gahzni Provinces. Bruning joined them during training at Fort Hood in July and followed them to Iraq, where he flew missions with the unit until November.
More than 150 digital images of flyers distributed in Iraq and Afghanistan in 2003 depict facets of the war to win the hearts and minds of citizens. The handouts invoke a variety of approaches, such as warnings to the Taliban, wanted posters, hopeful images of future prosperity, and positive portrayals of the United States. Part of the United States Army 8th Psychological Operations Battalion (Airborne) issuances, the handouts are usually presented in pairs, one in English and the other in Arabic or Dari/Pushto.
The collections, which were processed for preservation and access by Hoover's digital curation lab, are available at computer workstations in the reading room.