The Hoover Institution Library & Archives has acquired the papers of Colonel George A. Rasula, a career Army officer who served in World War II, Korea, and Vietnam. Rasula fought in the Battle of Chosin Reservoir during the Korean War and became the historian for the veterans of the battle. In retirement he became involved with "The Chosin Few," a military organization of those who served in the ill-fated Korean campaign in 1950. He attended all the meetings of the organization for several decades, during which time he became the official historian of the Chosin Journal.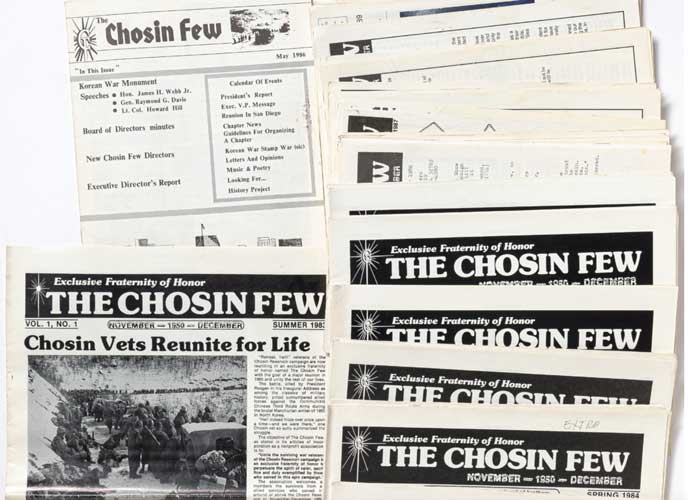 In the course of his research, he maintained an active correspondence with dozens of fellow veterans of the Chosin, all of which are featured in his archives. The material spans from 1983 to 2015.

The Battle of the Chosin Reservoir took place between November 27 and December 13, 1950. A group of 30,000 United Nations Troops under the leadership of Major General Edward Almond were surrounded by 120,000 Chinese troops at Chosin Lake, North Korea. Over the course of the next 17 days the Chinese forced a retreat during a brutal battle that spanned weeks and saw nighttime temperatures of forty below zero. According to historian Volker Jannsen, "the 18,000 casualties included about 2,500 killed in action, 5,000 wounded and almost 8,000 who suffered from frostbite." On the Chinese side 30,000 died from the freezing conditions and another 20,000 were killed in combat.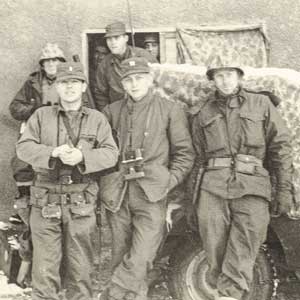 Fellow veterans of the Chosin
Following his combat experience, Rasula was logistics advisor to the Joint Chiefs of Staff in the Pentagon during the Vietnam War (1962–65), and Army Attaché to the American Embassy in Helsinki, during which he was awarded the White Rose by the Finnish government, an honor generally reserved for heads of state. Recognition of his activity and publications eventually resulted in his being interviewed for various documentary films, and acknowledged as a source of primary materials and perspective on military events.
Images are from the George A. Rasula papers, Hoover Institution Library & Archives.