George Garvy Papers: A New Collection Added to the Library & Archives
George Garvy (1913–1987) was an economist and the son of Petr A. Garvi, a prominent Menshevik activist of the early 20th century. The collection contains materials from three generations of the Garvy family but mainly relates to George and Petr. Garvy was born in Riga, Latvia, educated at the University of Paris, and spent most of his career in the United States; for many years he was an adviser to the Federal Reserve Bank of New York.
This collection includes George Garvy's memoirs (two handwritten drafts and a typescript), his correspondence, and a file of papers relating to economists Wladimir and Emma Woytinsky. Among the unexpected gems: published and unpublished poetry by Petr Garvi, which he produced under the literary pseudonym Iu. Karelin.
The photographs are exceptional. Two prints depict George Garvy with Soviet premier Nikita Khrushchev during his visit to the USSR in 1962. There are numerous photographs of Petr Garvi, the earliest as a student in Odessa in 1899. Many of the prints are family photographs, depicting members of the extended clan—wives, uncles, grandparents—some while in Odessa during the Russian Civil War, others in prerevolutionary exile and prison in Siberia. Other prints are more political in nature: one illustrates the International Socialist Congress in Vienna in 1931, and others depict leading Social Democrats Karl and Louise Kautsky (with and without George Garvy). Prints depicting other prominent Mensheviks, such as the Woytinskys, Pavel Axelrod, Boris Sapir, and Iraklii Tseretelli are also present in the collection, along with a fine and extremely rare print of M. S. Zborovskii, the first head of the executive committee of the St. Petersburg Soviet during the revolution of 1905.
The documents in the collection form a perfect complement to the photographs. Passports, certificates, telegrams, and other correspondence show the family's passage from Russia to émigré life in Germany and France, and then, at the beginning of the Second World War, to the United States. Alas, part of the family was not able to escape from Europe, and the collection's photocopied records of Germany's deportation convoy no. 60 show their transfer to Nazi concentration camps.
Though small in size, this is a major collection on Russian revolutionary history, forming an excellent complement to the Petr Garvi papers and the Boris Nicolaevsky collection.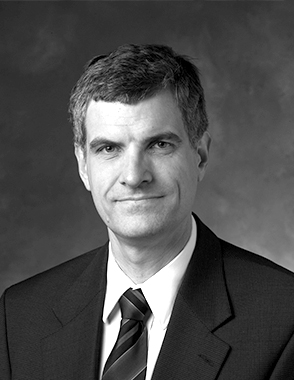 Anatol Shmelev PhD
Anatol Shmelev is a research fellow, Robert Conquest curator of the Russia and Eurasia Collection, and the project archivist for the Radio Free Europe/Radio Liberty Collection, all at the Hoover Institution.