Hoover Expands Collections on Pasternak's Doctor Zhivago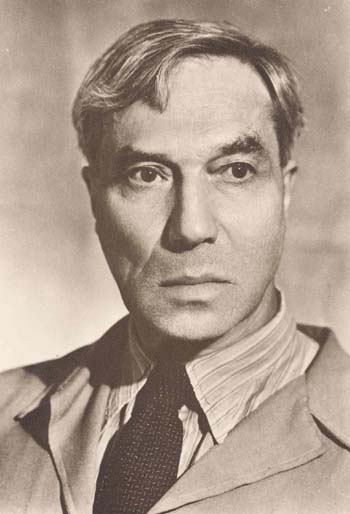 Sergio d'Angelo was an Italian journalist and a member of the Italian Communist Party who worked in the Soviet Union in the late 1950s. He also helped the Italian publisher Feltrinelli find new works by Soviet authors that might attract a Western audience. D'Angelo's small but significant collection covers his acquaintance with Boris Pasternak and his role in getting  Doctor Zhivago published in the West.  Some correspondence with Pasternak and letters from Pasternak to third parties (mainly in the form of photocopies) are included, as well as drafts of letters to Olga Ivinskaia, Pasternak's longtime confidante and partial heir to his literary rights.
The collection also contains papers relating to the publication process, the distribution of royalties, and the effect the publication and subsequent Nobel Prize had on Pasternak in the USSR, where the appearance of his novel abroad came as a bombshell to the authorities.
This collection is an excellent addition to the Hoover Archives' other Pasternak materials: the Pasternak Family Papers, Carl Proffer Papers, Olga Andreyev Carlisle Papers, Irwin T. Holtzman Collection, Gleb Struve Papers, and others.
According to Lazar Fleishman, Professor of Slavic Languages and Literature at Stanford, d'Angelo's papers, "add much to our knowledge of Boris Pasternak and how his novel, Doctor Zhivago, came to be published in the West. It fits in wonderfully with the Hoover Institution's other collections on Boris Pasternak and his family and offers a view into Soviet censorship policy and how gaps in the Iron Curtain were exploited during the Cold War."