Hoover Institution Acquires Papers Of Garal'd Karlovich Graf: A Rich Resource On Russian Naval History And Émigré Politics.
Garal'd Karlovich Graf was a captain in the Imperial Russian Navy. Born in Vyborg in 1885, he graduated from the Naval Cadet School, saw action in the Russo-Japanese War (participating in the Battle of Tsushima), and thereafter served on various ships of the Baltic fleet, including the most advanced Russian destroyer of the time, the Novik, about which he published a book in Germany in 1922, entitled Na Novikie [On the Novik]. The book was translated into five languages. After the Russian Revolution, Graf lived for a time in Finland then in 1921 moved to Germany, where he joined the monarchist movement and ultimately became head of the Chancery of Grand Duke Kirill Vladimirovich (later headed by his son, Vladimir Kirillovich), effectively acting as chief of staff to the claimant to the Russian throne. In 1929 he moved to Saint-Briac-sur-Mer, France, where the grand duke established his court. Early in World War II (1941), Graf was arrested by the Germans, and he spent fourteen months in a concentration camp. After resettling in Pittsburgh, Pennsylvania, in 1950, he taught Russian and penned his reminiscences of life as an émigré. These memoirs, originally titled by the author "Bor'ba za vosstanovlenie svergnutogo prestola" (The struggle to re-establish the lost throne), filled two bound volumes in final typewritten form (various drafts and copies, including drafts of a translation into English, may also be found in the collection). The memoirs were published as Na sluzhbe Imperatorskomu domu Rossii, 1917–1941 in St. Petersburg in 2004. Graf died in Pittsburgh in 1966.
The papers contain other typescript memoirs and writings by Graf, including drafts of "Na Baltiiskom flotie" (memoirs of service in the Baltic fleet), describing events from 1906 to 1914 in two volumes (very fragile condition), and a handwritten diary from 1938, as well as a good deal of correspondence with fellow naval officers and monarchists (General Aleksei Olekhnovich, Aleksandr Volkoff and others). The papers also contain correspondence and various papers of Graf's son, Vladimir, which relate to family matters and the publication of his father's writings.
In addition, the papers include a typescript by a fellow officer of Graf's, Captain Boris Aprelev's diary of service at general headquarters in 1915 ("Dnevnik. Stavka Verkhovnogo glavnokomanduiushchego, 1915 g."). Finally, a few hundred photographic prints and negatives depict episodes of Graf's life, émigré monarchist meetings and events, and the life of grand dukes Kirill Vladimirovich and Vladimir Kirillovich. The photograph here shows cadets of the Russian cadet school in Versailles, France, in 1954.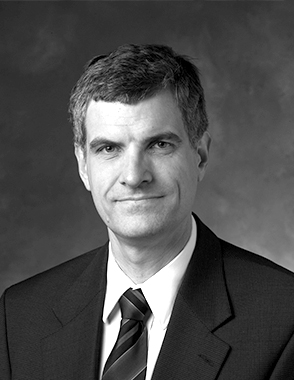 Anatol Shmelev PhD
Anatol Shmelev is a research fellow, Robert Conquest curator of the Russia and Eurasia Collection, and the project archivist for the Radio Free Europe/Radio Liberty Collection, all at the Hoover Institution.