Hoover Institution Acquires The Papers Of Zhou Shilin, Founder Of The Taiwanese Air Force "Thunder Tigers"
Zhou Shilin (Chow Shih Lin) was born in Changsha, Hunan Province, in 1919. He joined the Nationalist Chinese air force in the late 1930s. After the bombing of Pearl Harbor in 1941, he was among the first Nationalist Chinese cadets to be selected and sent to the United States to receive special training in a program developed to revitalize China's war effort as a deterrent to Japanese aggression. Soon after Zhou returned to China, in early 1944, he fought in the battles against Japan in its Operation Ichigo campaign targeting Nationalist China along with General Claire Chennault's "Flying Tigers," a volunteer force of pilots recruited from the US Army Air Corps, Navy, and Marine Corps. After the Chinese Communist takeover of the mainland in 1949, he was deployed to Taiwan by the Nationalist Chinese Air Force. In the early 1950s, Zhou became a founding member of Taiwanese Air Force "Thunder Tigers," an air demonstration squadron patterned after the US Air Force Thunderbirds. During the offshore island crisis of 1958, Zhou flew multiple risky reconnaissance missions over the Communist Chinese mainland, obtaining valuable intelligence on the mobilization and deployment of the People's Liberation Army. He was subsequently promoted to head of the air force combat command, head of air force political warfare, and deputy commander in chief of the air force. He died in Taipei in March 2019.
The Zhou Shilin Collection held at the Hoover Institution Library & Archives contains his personal diaries from the 1940s to the 2000s, copies of Flying Tigers journals, photos of his military activities, yearbooks of the Luke Air Force Base in Arizona, and miscellaneous materials and publications related to the Nationalist Chinese air force, the Flying Tigers, and the US Air Force. His personal papers are a welcome addition to Hoover's expanding archival holdings on modern China and post-1949 Taiwan. 
The collection is currently undergoing preservation processing. Future access to this collection will be available in the Hoover Institution Library & Archives reading room. Please contact hoover-library-archives [at] stanford.edu for information concerning access.
(Images are from the Zhou Shilin Collection)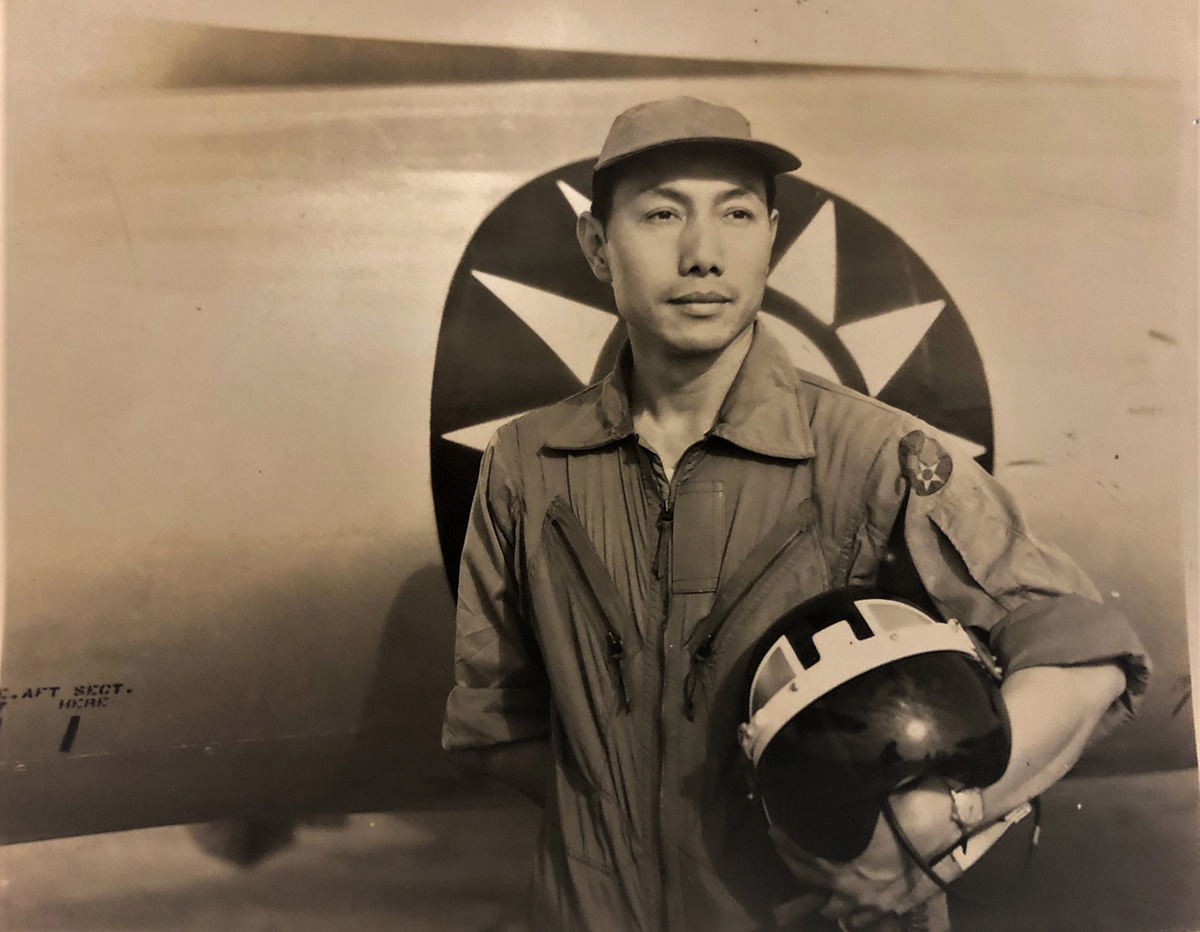 Zhou Shilin in the 1950s.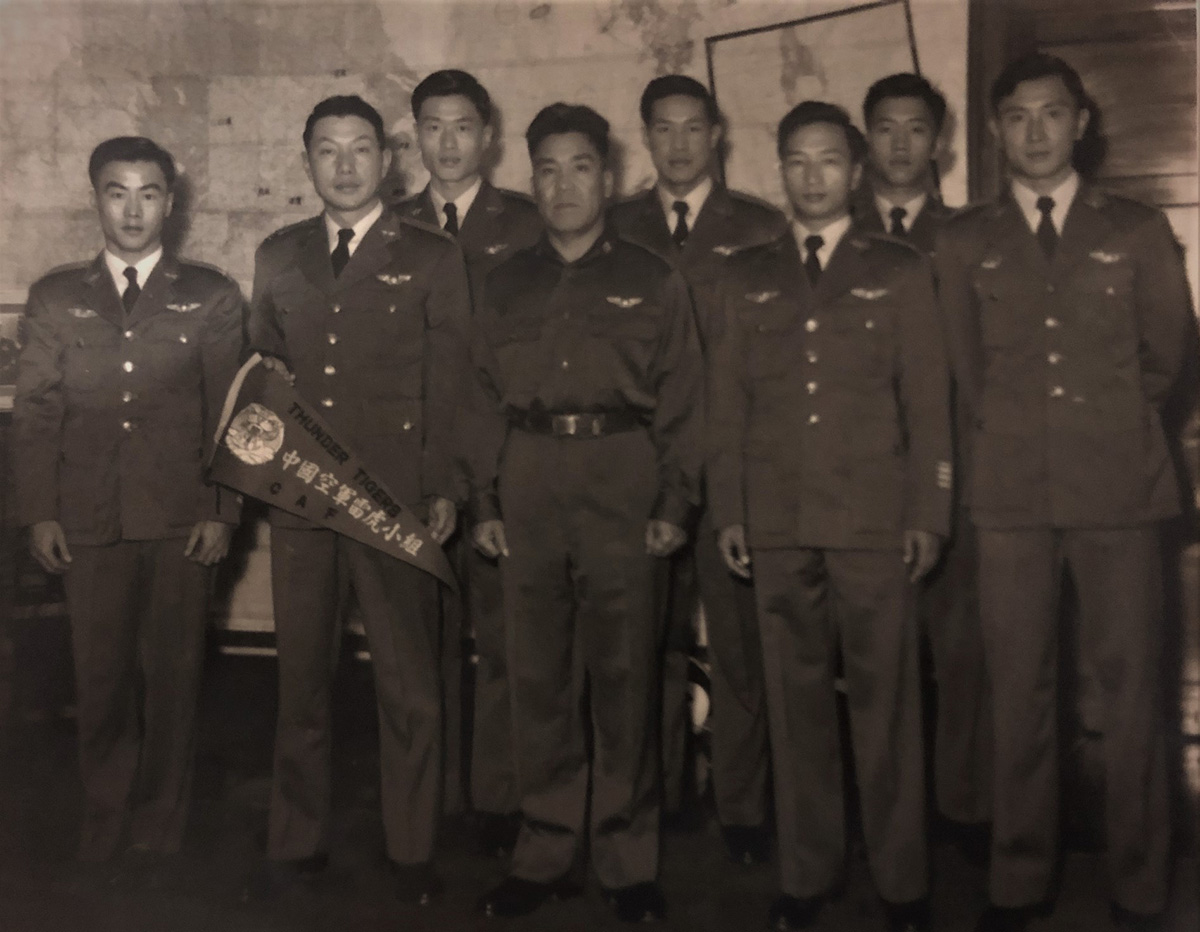 Zhou Shilin (second from left), commander in chief of the Taiwanese air force Wang Shuming (middle), and the founding members of the Thunder Tigers.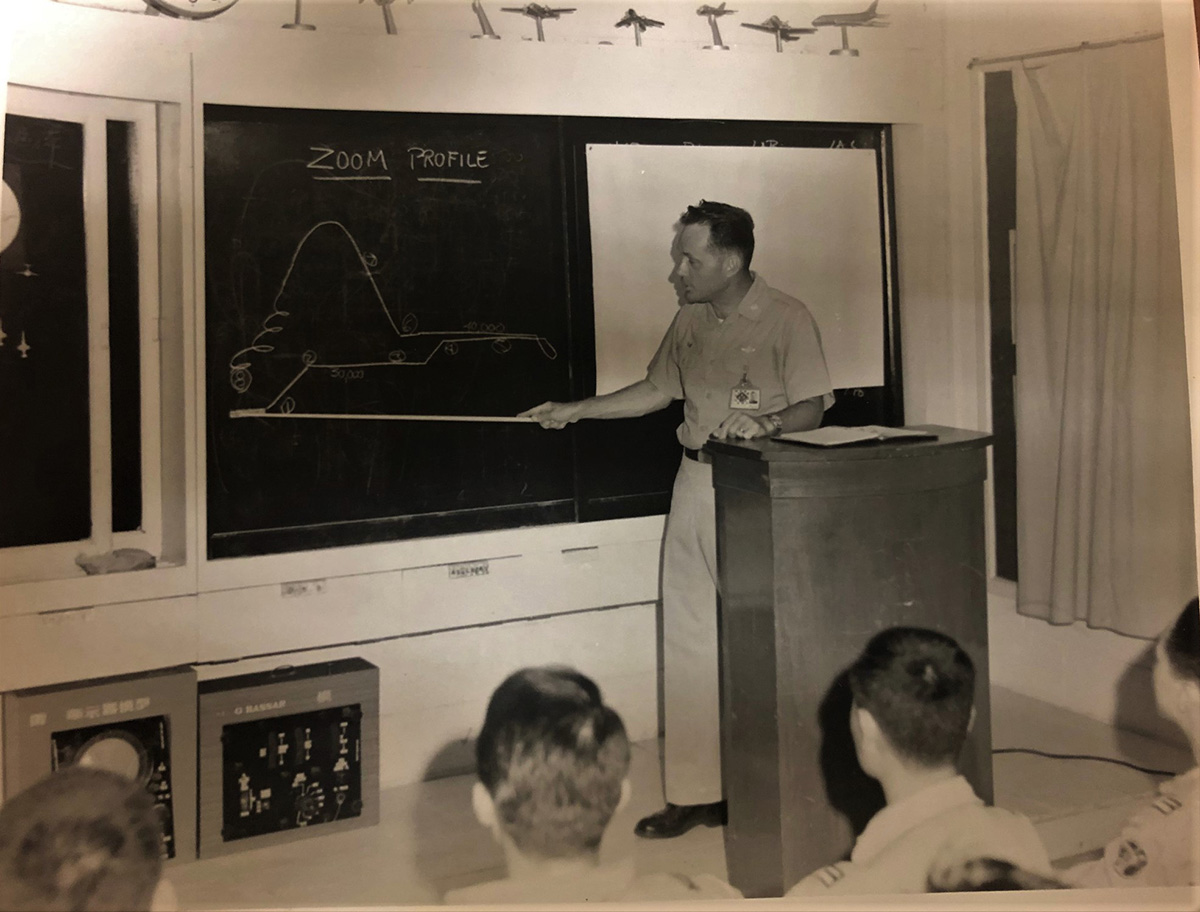 Taiwanese air force pilots receive training at the US air force base in San Francisco, ca. 1958.
Hsiao-ting Lin
Hsiao-ting Lin is a research fellow and curator of the Modern China collection at the Hoover Institution, for which he collects material on China and Taiwan, as well as China-related materials in other East Asian countries.