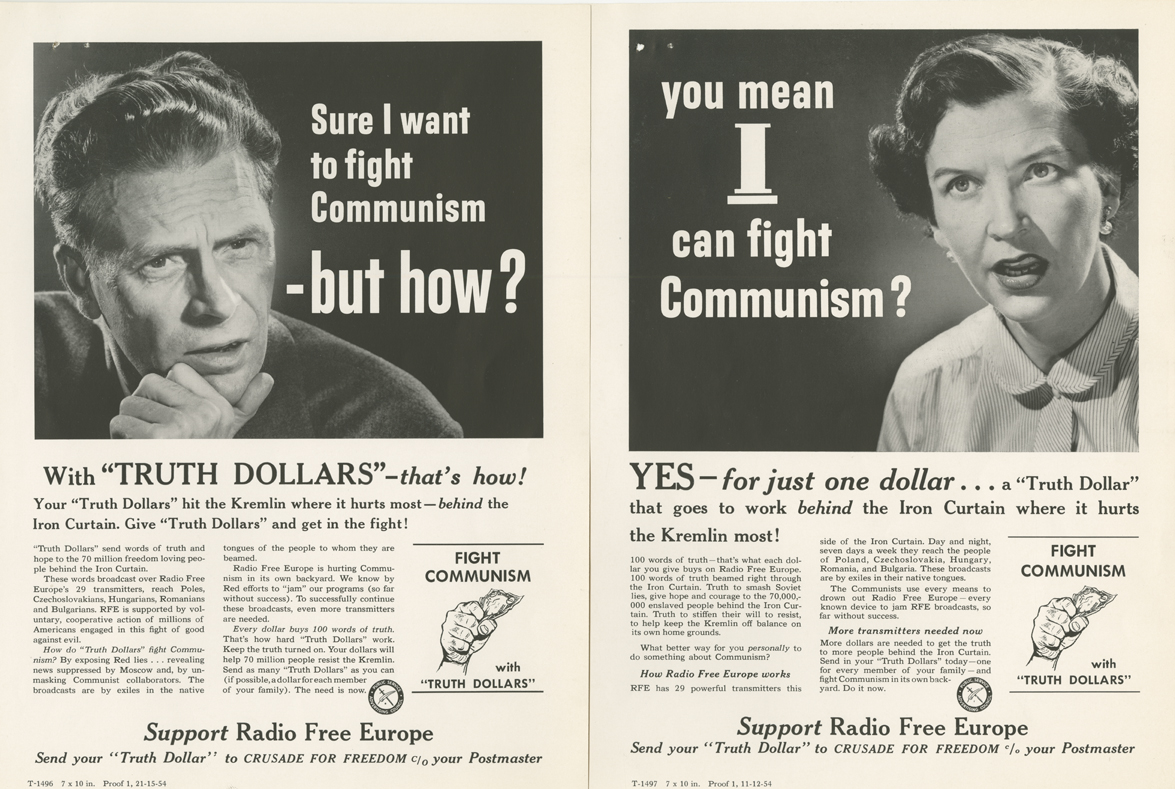 A major update to the Hoover Institution's Radio Free Europe/Radio Liberty (RFE/RL) corporate and broadcast records is now available for use.
Additions have been made to the Washington office files in the RFE/RL corporate records. The Free Europe section has been updated to include materials published under the Free Europe Committee, as well as correspondence related to Radio Free Europe executive John Dunning. There is now a government section in the RFE/RL subseries that includes documents concerning congressional actions critical of RFE/RL's ongoing existence, the consolidation of Radio Free Europe and Radio Liberty, the eventual formation of the Board for International Broadcasting (now the Broadcasting Board of Governors), and Congress's proposed liquidation of the Radios. Significant portions have also been added to the RFE/RL Fund, including a complete collection of board of directors meeting minutes, fund-raising activities, and projects created and overseen by the fund. Meeting materials have also been added to the Broadcasting Board of Governors section as well as materials related to legislation affecting the Radios.
Updates and new finding aids have also been added to the RFE/RL broadcast records related to the Estonian, Georgian, Hungarian, Kazakh, Latvian, Lithuanian, Moldovan, North Caucasian, and Tatar-Bashkir language services. Several language services now have oversize files created especially for storing and preserving large materials. Although work is still in progress, users can study many recently described sections in the Kyrgyz, Polish, and South Slavic Collections. These include editors' files, employee papers, and letters from listeners, all of which cover a wide variety of subjects and serve as important research sources besides multilingual scripts, the core of the broadcast records. Further changes are expected due to lately received increments from the Georgian, Kyrgyz, and Uzbek desks.