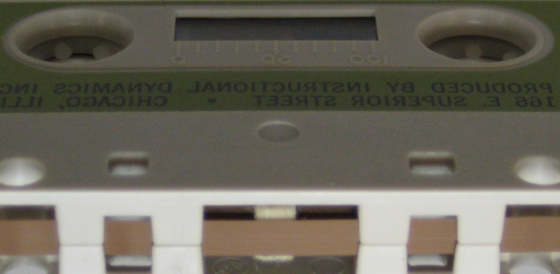 Twenty-one audiocassette recordings of interviews with Latvian officials, opinion makers, and cultural figures have been digitized for preservation and access by Hoover's audio lab. The Latvian Oral History Project interviews were conducted in 1999–2000 by David Jacobs of the Hoover Archives to document political and social conditions, as well as cultural trends, in Latvia at the time. Each interviewee was asked a set of questions designed to elicit information on leading issues of the day in a country that had become independent again in 1991, following the breakup of the Soviet Union. Topics covered include Latvia's relations with the Russian Federation, its efforts to join the European Union (a goal that Latvia achieved in 2004), and the status of the sizable Russian minority in the country. The role of business interests in Latvian politics was also addressed in a number of the interviews, as were questions of regional and social inequalities in the country.
Interviewees include the former state president of Latvia, Guntis Ulmanis; newspaper editor Sārmite Ērlite; former foreign minster Valdis Birkavs; and the head of the Latvian Center for Human Rights and Ethnic Studies, Nils Muižnieks. In addition, the leaders of a number of the major Latvian political parties of the era were interviewed, including Juris Bojārs, Valdis Felsbergs, Jānis Jurkāns, Andrejs Paneļēvs, and Andris Škele. 
Another interviewee was Ieva Lase, a member of the so-called French Group, an informal circle of Latvian intellectuals sent to the Gulag in the early 1950s for reading and discussing banned literature, including the works of French existentialist philosophers.  Also included are interviews with two of Latvia's leading musicians: the composer-turned-politician Imants Kalniņš and Rēnars Kaupers, the leader of Latvia's most popular rock group, Prāta Vētra (Brainstorm).
To make an appointment to listen to the recordings or to purchase copies, click on Audiovisual Services.