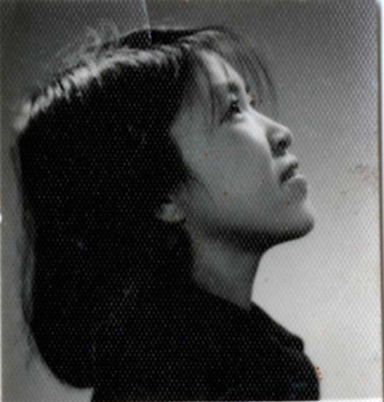 On October 26, the Hoover Institution Library and Archives opened a collection of the letters and diaries of Chinese political activist Lin Zhao for public use. Lin Zhao, the nom de guerre of Peng Linzhao (1932–1968), was arrested for her criticisms of the ruling Chinese Communist Party during the Anti-Rightist Campaign of 1958; she spent most of the following decade in prison until her execution in Shanghai in April 1968, at the height of the Cultural Revolution.
During the last years of her life, she compiled an extensive collection of prison writings—some of them written in her own blood—detailing her grievances with the government and her demands for political reform. Although most of these writings have long since disappeared, a small collection of original prison diaries and letters were returned to Lin Zhao's family after her posthumous rehabilitation by the Chinese government in 1981. Those documents form the basis of the new collection of Lin Zhao's papers at the Hoover Institution, the first such collection of her papers that has been made publicly available to students and scholars at an academic archive.
Initially an ardent supporter of the Communist Party, Lin Zhao took part in the agrarian reform movement following the Chinese Revolution of 1949. By the time she began her studies at Beijing University in the early 1950s, she had begun to question the Communist Party's treatment of its opponents and to wish for reform within the party to which she was still loyal. When the Hundred Flowers Campaign of 1956–1957 encouraged intellectuals to voice criticisms of the government, Lin Zhao and many of her acquaintances at the university took part. Soon, however, the government changed its course; as it began to crack down on those expressions of dissent, Lin Zhao was swept up in the subsequent Anti-Rightist Movement and eventually imprisoned as a result of her outspoken critiques. During her imprisonment she began the writings for which she is well known today, including the "blood letters," which she wrote in own blood. In the decades since her rehabilitation, Lin Zhao has gained attention not only in China but internationally, partly owing to a 2005 documentary film by the Chinese filmmaker Hu Jie, In Search of Lin Zhao's Soul, which chronicled her life and examined her legacy.
The Lin Zhao papers at the Hoover Institution consist of a series of diaries and open letters written between 1965 and 1968, only a small portion of her prison writings (the rest have disappeared). Those materials, which were returned to Lin Zhao's family in 1982, were donated to the Hoover Institution earlier this year by her sister, Lingfan Peng. In addition, Ms. Peng generously donated family photographs of Lin Zhao, as well as additional letters and documents, all of which will provide researchers with a firsthand look at this intriguing, controversial, and courageous personality whose life continues to generate interest among students of recent Chinese history. A finding aid for this collection, detailing its contents, can be found on the Online Archive of California at http://www.oac.cdlib.org/findaid/ark:/13030/kt9c60388k/. For further information about the collection, please contact the Hoover Institution Archives at (650) 723-3563.