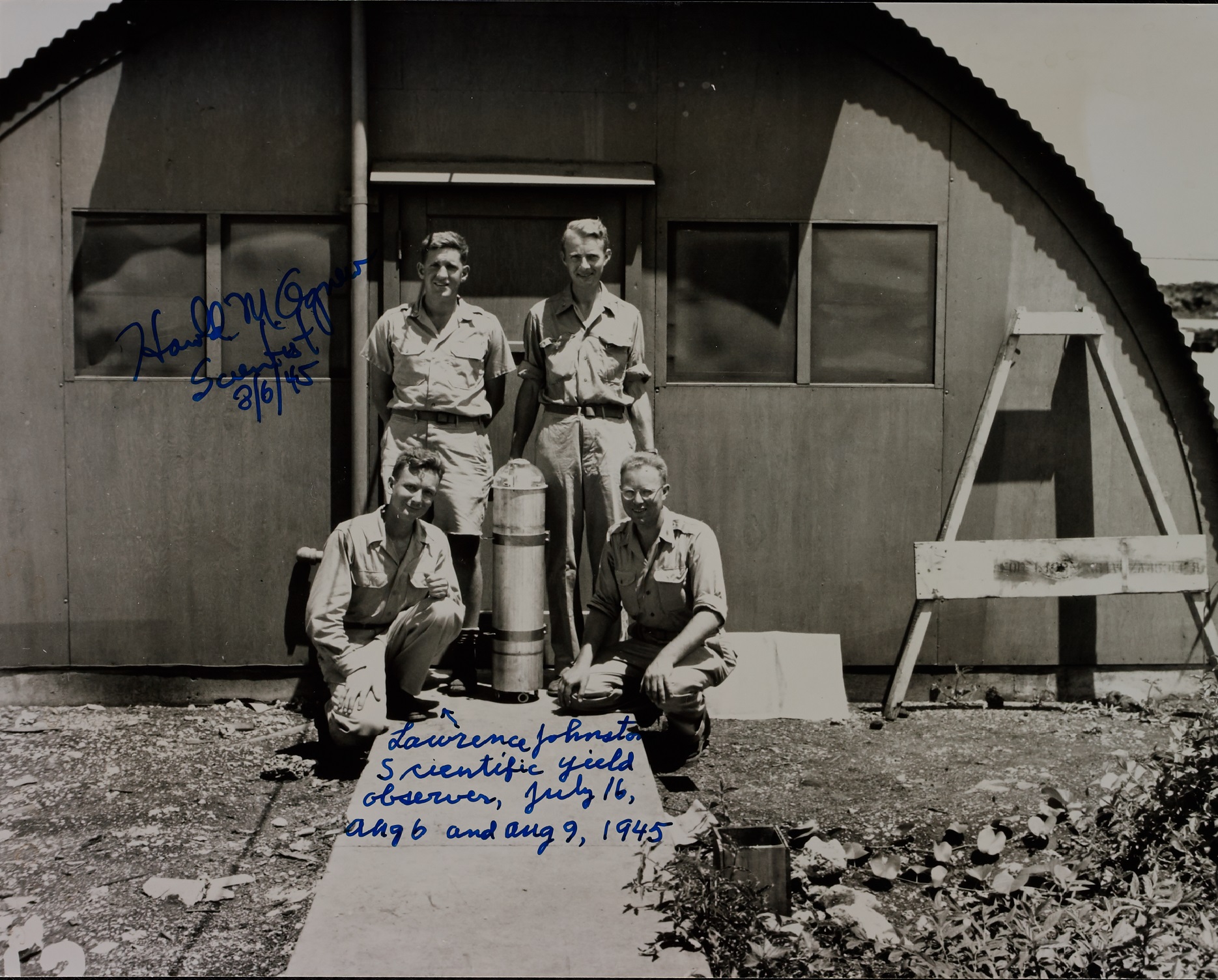 The family of Harold Agnew, a scientist instrumental to Project Alberta ("Project A" ) of the Manhattan Project, recently donated new material relating to the atomic bombings of Nagasaki and Hiroshima during World War II to the Hoover Institution Archives. These new items complement the original camera footage of the bombings (the only known moving images of the event in existence), which was donated to Hoover by Agnew in 1980. The entire collection is open and available for research as part of the Harold Agnew papers.
During the summer of 1945, Agnew traveled from Los Alamos, New Mexico, to the secret base location on the island of Tinian, 1,500 miles from mainland Japan, from which the U.S. military planned to launch their attack. As a team member of Project A, Agnew was tasked with observing and recording scientific measurements from the bombings. In this capacity, Agnew was a passenger on the observation plane, The Great Artiste, which escorted the Enola Gay during the bombing of Hiroshima, and from which the moving image footage of the bombing was filmed.
This new increment consists of a scrapbook belonging to Harold Agnew, which includes personal items such as his travel orders to Tinian, photographs of crew and other Project A members at the base, as well Agnew's special passport that was issued for the project, among other never before seen documentation.
Though small in size, the increment provides new insight into Project A from the perspective of one of its own scientists, Harold Agnew, and is a welcome addition to Hoover's holdings relating to the development of the atomic bomb.