New finding aids to four collections are now available through the Online Archive of California. Highlights include interviews with Stalin's daughter Svetlana Allilueva, the papers of Hoover senior fellow Henry S. Rowen, and records from the Ethiopian Project Research and Assistance Group.
---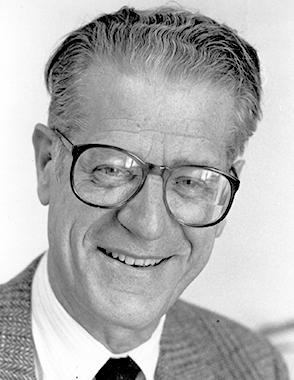 Composed of pamphlets, serial issues, bulletins, newsletters, letters, and notes, the collection documents social and political conditions in Ethiopia from 1966 to 1990, particularly drought, famine, civil war, and development assistance. The collection also includes records from the US-based Ethiopian Project Research and Assistance Group (EthioPRAG).
Rowen is a senior fellow at the Hoover Institution and former professor at Stanford's Graduate School of Business. His collection includes materials related to research on peaceful uses of nuclear explosions and reports on project PACER and project Wagon Wheel, two test explosions conducted in the United States.
This collection consists of materials collected by the award-winning biographer for an unpublished biography of Svetlana Allilueva (also spelled Alliluyeva), the only daughter of Joseph Stalin, who defected from the USSR in 1967. Included in the collection are photographs of Allilueva and her family, copies of writings by Allilueva, and other printed matter related to her life. One of the highlights of the collection is sound recordings of interviews with Allilueva, conducted by Secrest in 1994, which have been digitized and are available to users in the reading room.
American Committee on United Europe Records
The American Committee on United Europe (ACUE) records contain conference proceedings, newsletters, pamphlets, reports, clippings, and photographs, relating to European organizations promoting European political and economic unity throughout the 1940s and 1950s. The majority of the collection consists of materials on the European Movement and its subsidiary, the European Youth Campaign, and their activities.