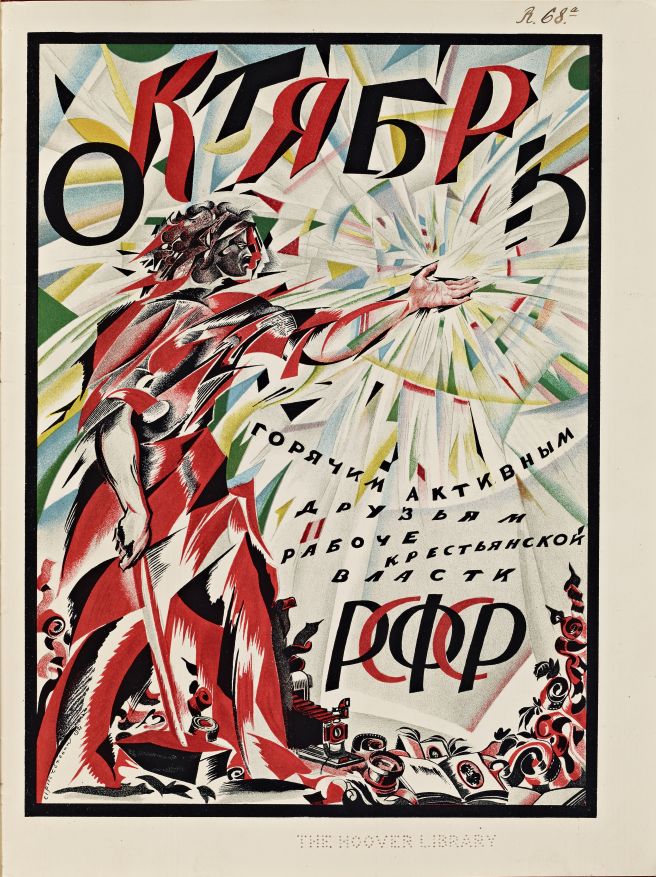 Marking the centenary of the Russian Revolution of 1917 this exhibition examines the political, social, and cultural upheavals that transformed Russia in the final decades of the Romanov dynasty and the first years of Soviet Communism. Jointly organized by the Hoover Institution Library & Archives and the Cantor Arts Center, this dual-site exhibition features a wide variety of art objects and documentary material. Paintings and posters, photographs and films, rare books and decorative art objects alternately evoke the lost world of Russia's old regime and hint at the utopian future imagined by the nation's revolutionaries.
The Crown under the Hammer: Russia, Romanovs, Revolution opens October 18 in Ruth Levison Halperin Gallery, Lynn Krywick Gibbons Gallery at the Cantor Arts Center and the Herbert Hoover Memorial Exhibit Pavilion, Stanford University. Admission is free. 
Cantor Arts Center: Exhibition closed March 4, 2018.
Herbert Hoover Memorial Exhibit Pavilion: Now Extended through April 27th!
Open Tues-Sat, 11am-4pm. CLOSED SUN & MON.
Learn more about the exhibition here.