The Grigorii Sukhov Papers: A New Collection In The Hoover Institution Archives
Sukhov (aka Gregory Soohoff) edited and published the San Francisco–based Russian-language newspaper Novaia zaria (or Novaya zarya, 1928–1973). His wife, Matrena, assisted him in this work. Grigorii Sukhov had earlier worked on the staff of the Shanghai newspaper Zaria before moving to San Francisco in 1927.
This collection includes personal documents (death certificate, passports, ID papers, etc.) going back to Sukhov's service in the Ussuri Rifle Brigade in 1920; correspondence with General Aleksandr El'shin  , publisher Mechislav Lembich, journalist Lev Arnol'dov, writer Georgii Grebenshchikov, Archbishop Leontii (Turkevich), Colonel Ivan Novozhilov (secretary to Anastase Vonsiatsky) and others (including many letters to Matrena); photos and postcards; and news clippings and the final issue of Novaia zaria. The collection contains a certificate (gramata) awarded to Novaia zaria by Metropolitan Theophilus (leader of the North American diocese of the Russian Orthodox Church) in 1940. The documents tell the story of Sukhov's early career as a student in the typesetting department of the Sibirskoe Tovarishchestvo Pechatnogo Dela (Siberian Association of Publishers) in 1913 and as typesetter for the Khabarovsk newspapers Priamurskaia zhizn' and Svobodnoe Priamur'e in 1916–1917, followed by his subsequent transition from White Army corporal to newspaper editor and publisher, first in China then in California. By the 1940s and 1950s, Novaia zaria was one of the largest Russian-language newspapers in the United States, vying with Russkaia zhizn' as the leading Russian daily in California. Novaia zaria's readership was not confined to the United States: as the correspondence in the collection shows, the newspaper reached Europe and South America as well.
Highlights of this collection include a large photographic print of the full Shanghai Zaria publication team in 1923, Grigorii and Matrena Sukhov's passports, an invitation to a special series of briefings in the White House (1972) for the American ethnic press, and photographs of Sukhov and members of the Russian Orthodox Church of San Francisco posing with the printing press of Novaia zaria. But the real informational value of this archive lies in the correspondence and biographical documents.
This collection is an unparalleled resource for those studying the ethnic press in a variety of settings, émigré publishing activities, and the networks and societies of refugee and displaced populations.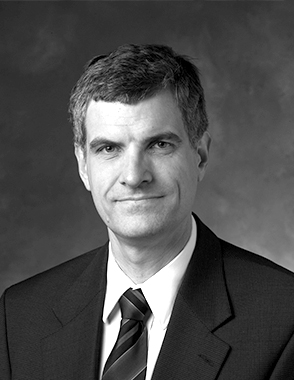 Anatol Shmelev PhD
Anatol Shmelev is a research fellow, Robert Conquest curator of the Russia and Eurasia Collection, and the project archivist for the Radio Free Europe/Radio Liberty Collection, all at the Hoover Institution.