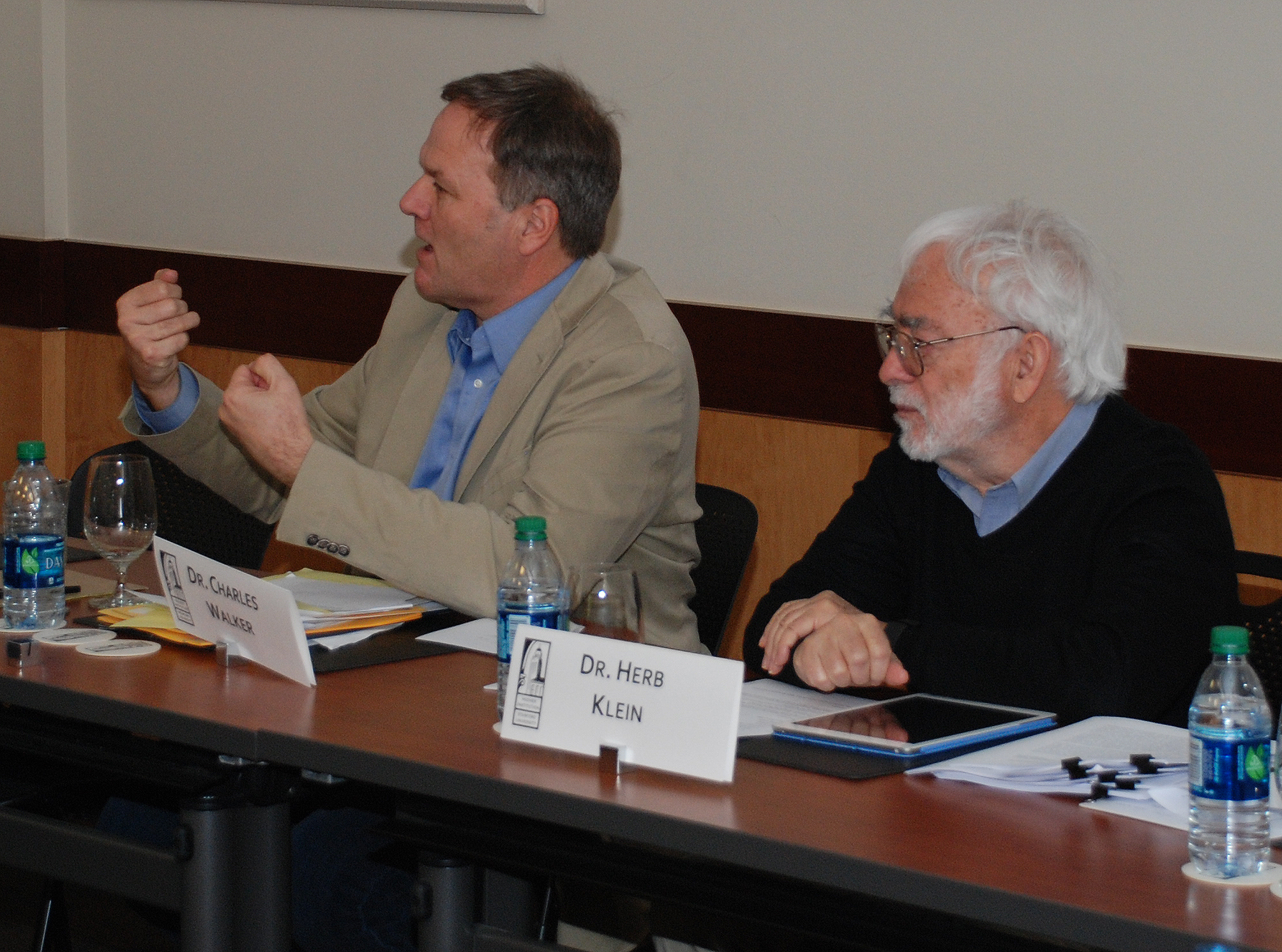 This week, Hoover Institution Library & Archives joined Stanford Center for Latin American Studies to host the conference "The Shining Path: Maoism and Violence in Peru." This two-day event brought together renowned scholars, archivists, students, and journalists to discuss the Shining Path guerilla movement in Peru, and the vicious war that engulfed the country between 1980 and 1992. The conference was organized by professor Herbert S. Kein, Gouverneur Morris Professor Emeritus of History, Columbia University, former director of Stanford Center for Latin American Studies, and research fellow and Latin American Curator at the Hoover Institution Library & Archives, as well as by professor Charles Walker of the history department at University of California, Davis, and director of the Hemispheric Institute on the Americas.
The keynote address of the conference was delivered by Gustavo Gorriti, a Peruvian journalist known for his work on political violence, corruption, organized crime, and drug trafficking since 1981.  Gorriti has been chief editor of Caretas, associate director of La Prensa of Panama, and co-director of La República. He is currently director of IDL-Reporteros. Gorriti has also been a correspondent and collaborator of several international publications, including the New York Times and Los Angeles Times. His awards include a Nieman Fellowship at Harvard University; the Maria Moors Cabot Prize of Columbia University; and the International Press Freedom Award of the US-based Committee to Protect Journalists.
Gorriti's talk, titled "Resilient Wars: Shining Path after its Defeat" discussed the 1992 capture of Presidente Gonzalo, the Shining Path's leader, and the end of the uprising that had prompted the deaths of at least 70,000 people and the displacement of hundreds of thousands across Peru. Gorriti discussed the pockets of Shining Path guerrillas that remain, and the continuing debate about what to do with insurgents released from Peruvian jails. Subsequent to the conference, Gorriti published a review of the conference and his experiences at Hoover in the Peruvian newspaper Caretas.