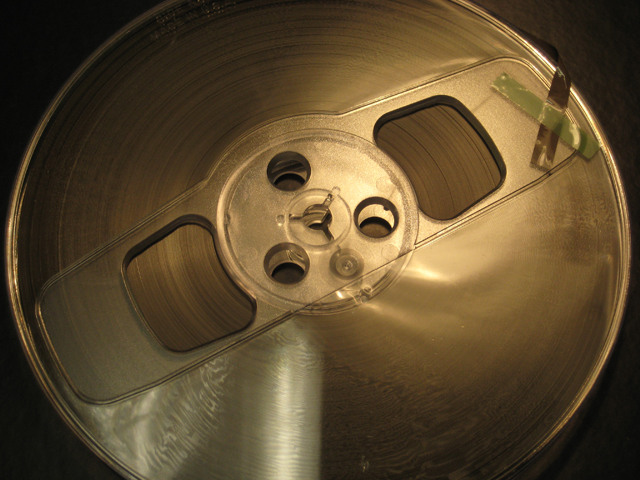 Listening copies of many spoken-word recordings are now available in the Hoover Archives reading room. Those recordings were digitized to archival specifications by Hoover Archives audio preservation staff who then made use copies. Some of the material was originally recorded on open-reel tapes, which are increasingly difficult to play because the equipment is becoming obsolete.
Among the newly available recordings are
– A 1960 interview of Vice President Richard Nixon by David Susskind on his television talk show Open End. Two other newly available sound recordings in this collection of Open End (television program) sound recording, also from 1960, are panel discussions about the just-ended Democratic convention and school desegregation in New Orleans.
– An interview of Jim Brown in 1996 in which he talks about his career at Radio Free Europe. Brown started at RFE in 1957 and eventually became its director before resigning in 1984. The internal culture of RFE and the Polish solidarity movement are two prominent topics in this interview, which is part of the Arch Puddington collection, 1947–99.
– Recorded broadcasts of Radio Free Europe's Romanian Language Service from December 22 to 26, 1989, as the CeauÅüescu regime was overthrown. These are among the 80,000 audiotapes of Radio Free Europe and Radio Liberty at Hoover.
– Accounts recorded by Said Hyder Akbar during his trip to Afghanistan in summer 2002. The recordings were the basis for a radio documentary on Ira Glass's This American Life (Chicago Public Radio). A list of the digitized cassettes is available.
To make an appointment to listen to the recordings at the archives or to purchase copies, please click on Audiovisual Services.