Overview
Inaugurated in 2013, Hoover's Workshop on Modern China and Taiwan yearly brings an international roster of leading scholars in Asian studies to the Hoover Institution Library & Archives on Stanford University to discuss the rise of China as an international power. Organized by Hoover Research Fellow and Curator of Modern China and Taiwan Collections Hsiao-ting Lin, the workshop invites both junior and senior researchers to utilize Hoover's archival treasures and share their research findings with a diverse audience.
The workshop opens Hoover's Chinese and East Asian collections to worldwide scholarly attention across a variety of disciplines. By using collections such as the Chiang Kai-shek and Chen Bulei diaries, and the T.V. Soong and Nym Wales papers, scholars seek to understand the complicated history of China and its relationships with the United States and its Asian neighbors. In the past decade, Hoover's China collection has undergone extraordinary development. With the acquisition of unique collections in the greater China area, including Nationalist and Communist Chinese as well as Hong Kong and Taiwanese materials, Hoover has built the world's leading hub for modern and contemporary Chinese research, attracting hundreds of visitors annually from all over the world.
During the week-long workshop participants conduct research in the Hoover Institution Library & Archives reading room, present lunchtime talks on their scholarly projects, attend lectures, and meet with their colleagues informally at dinners and events. The topics past speakers have addressed relate to political leadership, war and revolution, and social, military, and economic transformation in the greater China area. Past speakers include book-award winners Hans Van de Ven, Rana Mitter, Joseph Esherick, Klaus Mühlhahn, Pierre Asselin, and many other leading experts from Britain, Japan, Hong Kong, and the United States.    
Currently, participation in the Workshop on Modern China and Taiwan is by invitation only. For more information concerning the workshop, please contact the organizer, Hsiao-ting Lin via email.
2023 Summer Workshop
The Hoover Institution Library & Archives Workshop on Modern China Summer 2023 was held at Stanford University on July 31–August 4.
A summary of the workshop presentations is now available, click the read more button.
(Participation in the Workshop on Modern China and Taiwan is by invitation only. For more information concerning the workshop, please contact the organizer Hsiao-ting Lin, with any questions or for information.)
Previous Workshop participants have worked productively in a number of featured collections from the Library & Archives. Many participants have discovered valuable collections, whose existence they had not been aware of. The following are archives that have proven valuable for projects:
Organizer
Learn More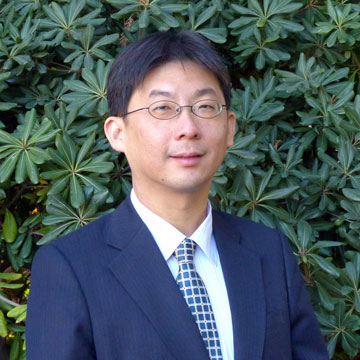 Hsiao-ting Lin
Research Fellow, Curator