Chan Cheong-choo (陳昌祖) was born in 1904 in Penang, Malaya, to a wealthy family. In 1912, he moved to Marseille, France, with his family members, including his sister Chan Pei-kwan (aka Chen Bijun) and brother-in-law Wang Jingwei, a reputed revolutionary who had recently been released from jail after his attempted assassination of Qing emperor Puyi's father in 1910. At the age of nineteen, Chan went to Germany to study naval architecture and aeronautical engineering. He returned to China in 1931 and join the Nationalist government under Chiang Kai-shek. Between 1932 and 1936, Chan held multiple positions, including head of the engineering department of the Aviation Bureau of the Chinese Air Force and managing director of the Sino-German Aircraft Factory. In late 1938, Wang Jingwei broke from Chiang Kai-shek to choose another path to save the nation by collaborating with the Japanese invaders. Under the auspices of Tokyo, a separate Nationalist regime, called the Reformed Government of the Republic of China, was inaugurated in Nanjing in March 1940, with Wang Jingwei as the leader. Chan joined his brother-in-law; he was first assigned the task of expanding the puppet regime's air force, and then served core positions such as a member of the Military Affairs Commission and a military advisor to Wang Jingwei. After the Japanese surrender in August 1945, Chan, together with many collaborators, was put on trial and then convicted as a "national traitor." He was released from prison in late 1948 and then became a refugee in Hong Kong, Thailand, and Malaya before eventually settling down in Canada. He died in Toronto in 1994.
The Chan Cheong-choo Papers include an unpublished English memoir written by Chan himself, a portion of the document rendering the Chinese government's verdict that convicted Chan as a "national traitor," part of the confession letter by Chan, and Chan's personal correspondence. The Chan collection will join the personal papers of Wang Jingwei, Tao Hengsheng, and other "collaborationists" at the Hoover Institution Library & Archives and provides a view into the intricate and complex political landscape of twentieth-century China.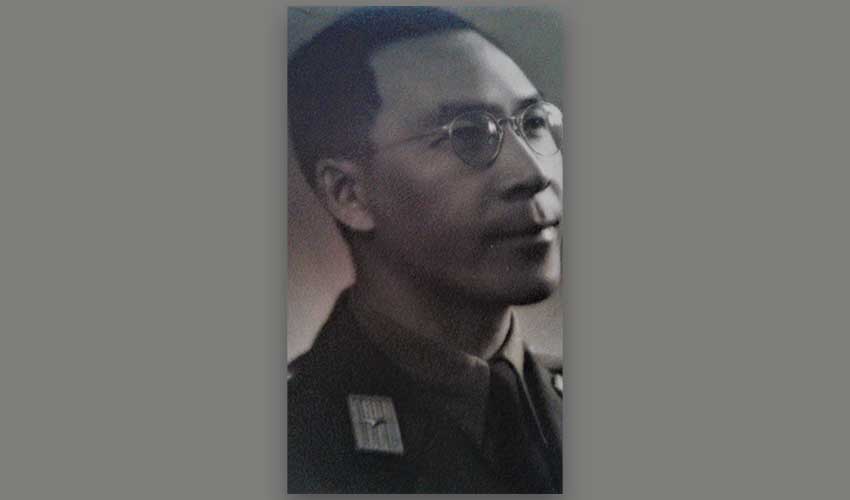 Chan Cheong-choo in military uniform, ca. 1940s.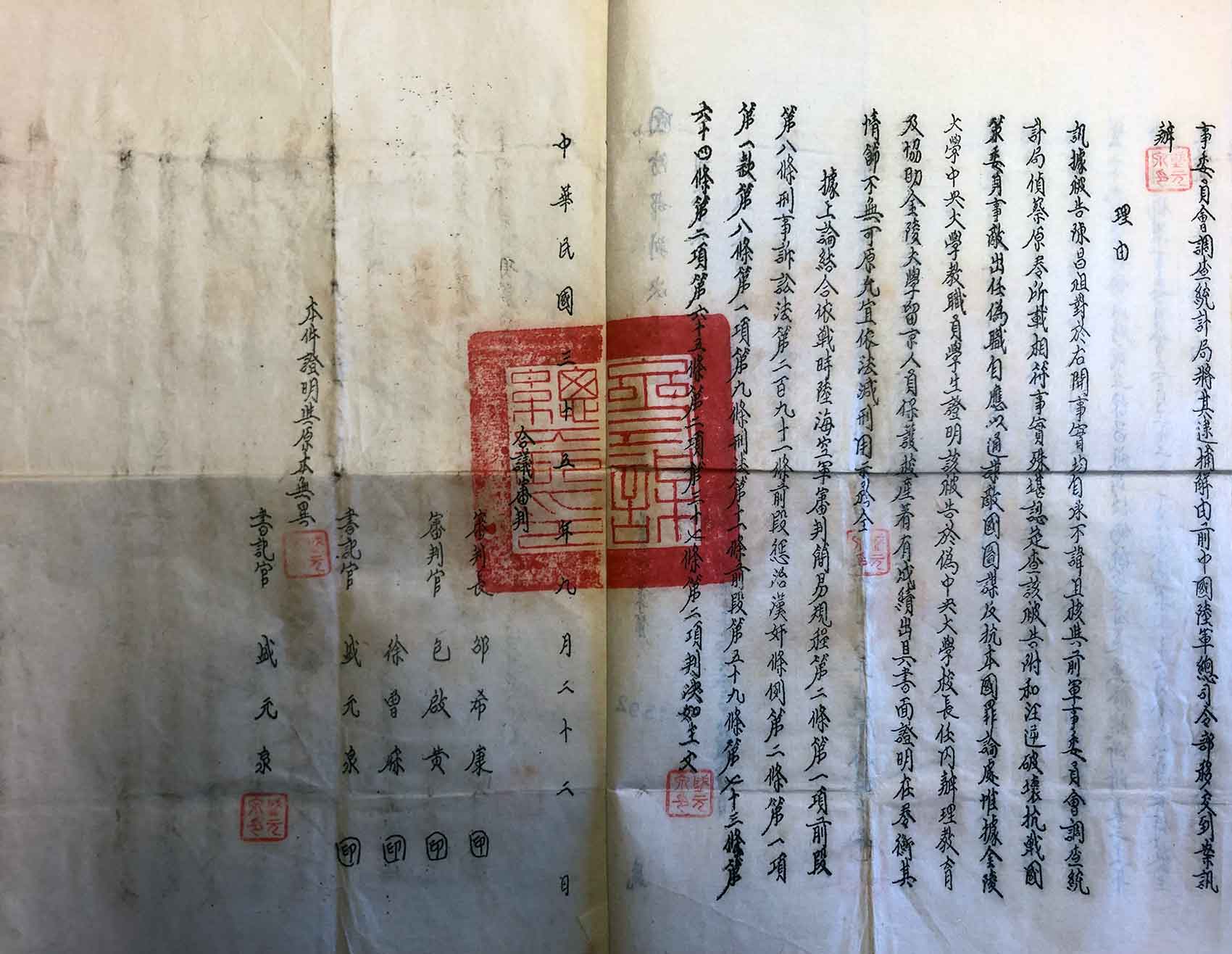 The verdict issued by the Chinese Nationalist government convicting Chan as a "national traitor," dated September 22, 1946.