Collection Of World War II Christmas Cards Donated To The Hoover Archives
By Maciej Siekierski, siekierski [at] stanford.edu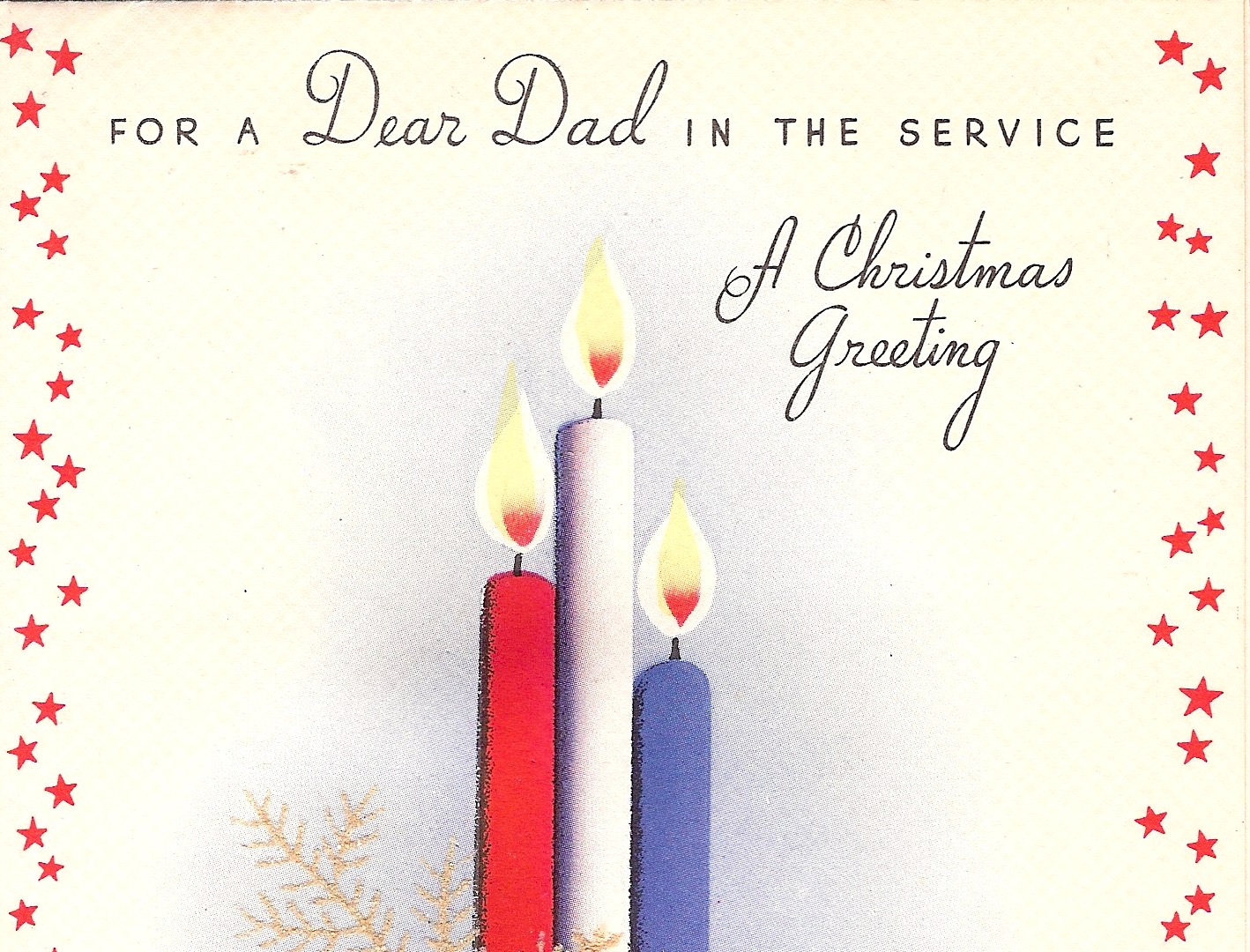 Rudy Kikel's albums of German and American Christmas cards, as well as other wartime ephemera, have been added to the Hoover holdings.  Kikel, who died earlier this year, was a distinguished Boston poet, journalist, educator, collector, and benefactor.
A native of New York, Rudy Kikel received his master's degree from Penn State and a PhD in English from Harvard University.  He spent most of his adult life in Boston, publishing books of poetry, numerous anthologies, and hundreds of reviews and articles.  Besides World War II greeting cards and ephemera, Kikel collected art and stamps.  His literary papers are in the John Hay Library of Brown University, to which he provided generous financial support.
The Kikel collection is made up of three albums and a few large envelopes of World War II propaganda ephemera from both Allies and Germans.  Chief among the ephemera is a focused collection of Feldpost and Nazi Christmas cards, with examples of similar cards from the Allies and war-era patriotic cards.  The collection also includes some related publications, among which there is the three-volume Postcards of Hitler's Germany, as well as other books, auction catalogs, and articles on the topic.  The Kikel collection significantly enhances similar materials already present in Hoover's World War II Pictorial Collection and the German Subject Collection.
Christmas cards from Nazi Germany are significantly devoid of religious content, apart from secular accessories such as snow-covered conifers and lit candles.  Hitler's Germany was neither Christian nor atheist, and the Führer's occasional references to God were rhetorical devices dictated by political usefulness.  Religion was never completely suppressed as in Stalin's Russia, but both the Evangelical and Catholic churches were tightly controlled in Nazi Germany, with thousands of clergy members, most of them Roman Catholic, imprisoned in concentration camps such as Dachau.  Richard Weikart's recent book, Hitler's Religion: The Twisted Beliefs That Drove the Third Reich (Washington, DC: Regnery History, 2016) provides an excellent discussion of the subject.