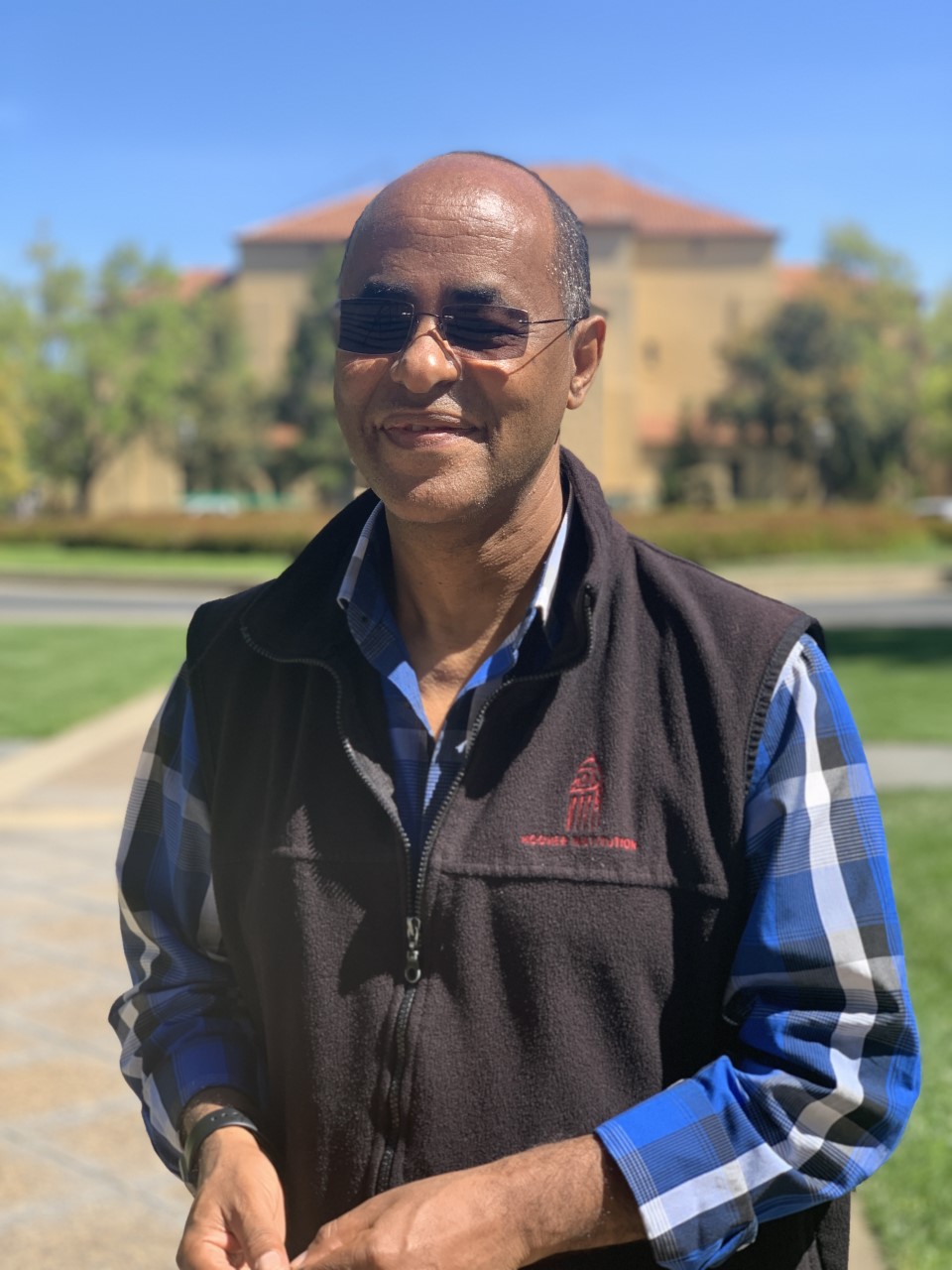 This year, the Hoover Library & Archives has the pleasure of congratulating staff member Issayas Tesfamariam for 25 years of service at the Hoover Institution. Throughout his time at Hoover, Issayas has brought overwhelming expertise and enthusiasm to his work, has served as an ambassador for Hoover's archives, and has acquired numerous valuable collections related to the Horn of Africa.
Since 1994, Issayas has worked on many large-scale projects at Hoover, including the Kuomintang Microfilm Program. Currently Issayas is coordinating our transition from microfilming to digital operations, having for many years served as the head of microfilming at Hoover. Thanks to Issayas' work with microfilming, huge volumes of Hoover's collection materials have been made available to scholars all over the world.
In addition to his achievements as an archivist, Issayas is also a gifted teacher. He has taught many classes for the Stanford community using the collections at Hoover, and is also a language instructor at Stanford in the African and Middle Eastern Languages Department, teaching Amharic and Tigrinya. He is the author of Let's Speak Tigrinya, a textbook that is used in university classrooms across the world.
Though busy with his work at Stanford, Issayas continues to be involved in cultural and political affairs in Africa; for example, he was instrumental in the creation of the national archives in his native Eritrea and founded an Eritrean film workshop that teaches promising young filmmakers. There is perhaps no better example of Issayas' dedication to cultural understanding than the fact that he was, in 2017, invited by the United Nations to speak about issues of African migration.
The staff of the Hoover Institution sends heartfelt congratulations to a colleague who continues to teach the value of archives to scholarship, education, and international understanding. Thank you, Issayas, for your many years of dedication, passion for history, and enthusiasm for sharing your knowledge with others.