The Hoover Institution Library & Archives has acquired several bound typescripts and a photographic album that form a significant supplement to the digital holdings of the papers of Prince Grigorii Nikolaevich Trubetskoi. Hoover's existing trove of Trubetskoi "papers" actually consists of digitized files (PDFs) of the bulk of the original papers, which, per the desire of their owner, were sent to the State Archives of the Russian Federation. The digital files were then posted to the web and are available online via the finding aid posted on the Online Archive of California.
Among the newly acquired materials, most of the writings are of an autobiographical character. They include a typescript draft of Obliki proshlago ["Images of the Past"] (the manuscript draft is online in the digital collection). This work deals with the author's childhood and upbringing, his parents and siblings (including brothers who also achieved prominence), and his education at Moscow University, all of which led to his choice of a career in diplomacy, of which only the very early part is reflected in this text. Trubetskoi's later career as ambassador to Serbia and his experiences during the Russian Civil War were published in emigration as Russkaia diplomatiia, 1914–1917 g.g. i voina na Balkanakh [Russian Diplomacy in 1914–1917 and the War in the Balkans] (Montreal, 1983); and Gody smut i nadezhd, 1917–1919 [Years of Troubles and Hope, 1917–1919] (Montreal, 1981). The new acquisition also includes the typescript drafts of these works.
Of particular interest is the photo album, consisting primarily of photographs from Trubetskoi's life in Serbia and Montenegro during the First World War. The images presented here are of the building that housed the Russian mission in Nish (Niš), Serbia, in 1915, where it was based after Belgrade was evacuated. The second photograph depicts Prince Grigorii Trubetskoi (seated at right) with the wife of the legation's counsellor, Vasilii Shtrandtman, and General Count Il'ia Tatishchev, who was murdered by the Bolsheviks together with the imperial family in Ekaterinburg in July 1918.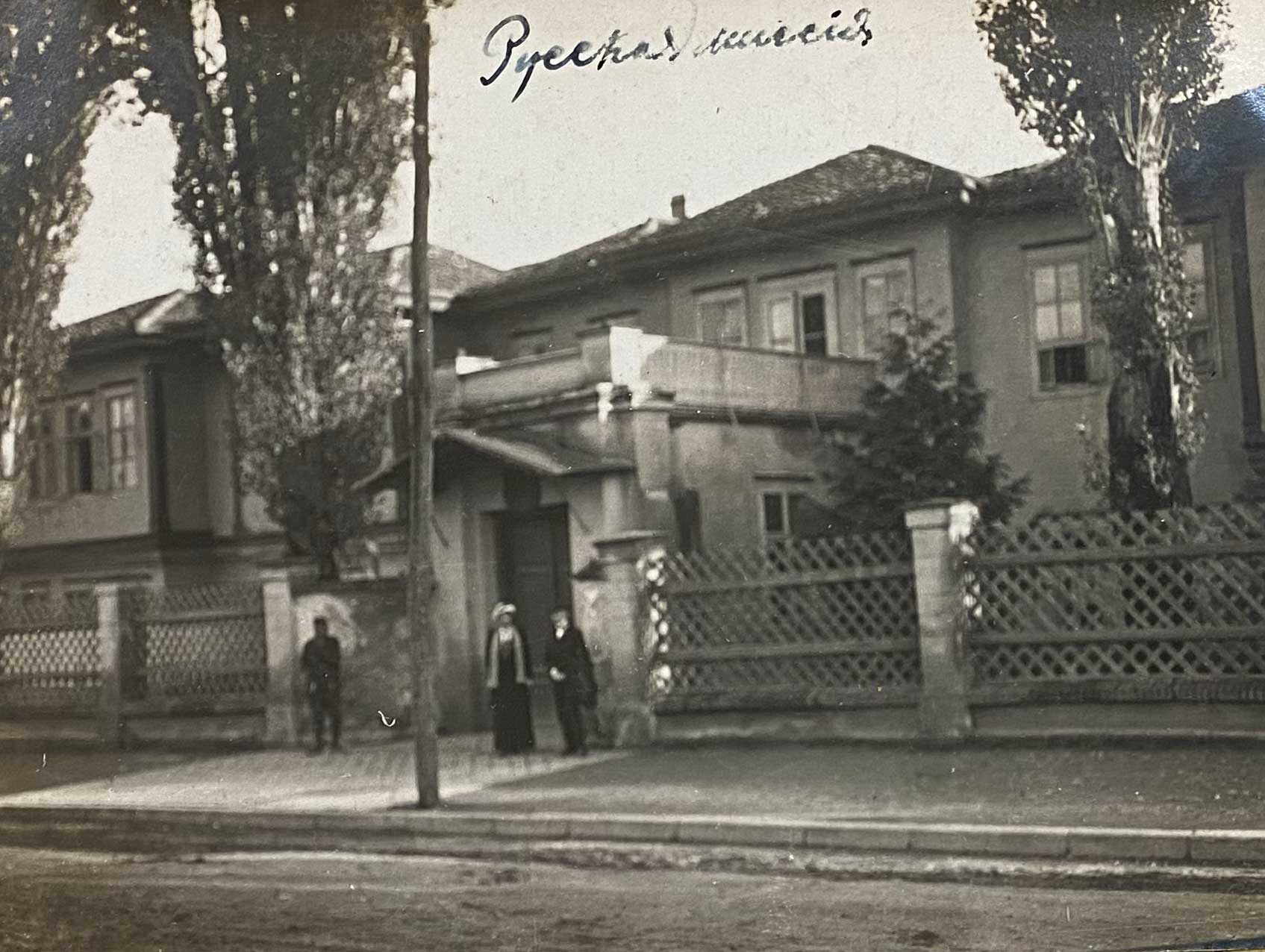 Russian mission in Nish in 1915 (Grigorii Nikolaevich Trubetskoi papers, Hoover Institution Library & Archives)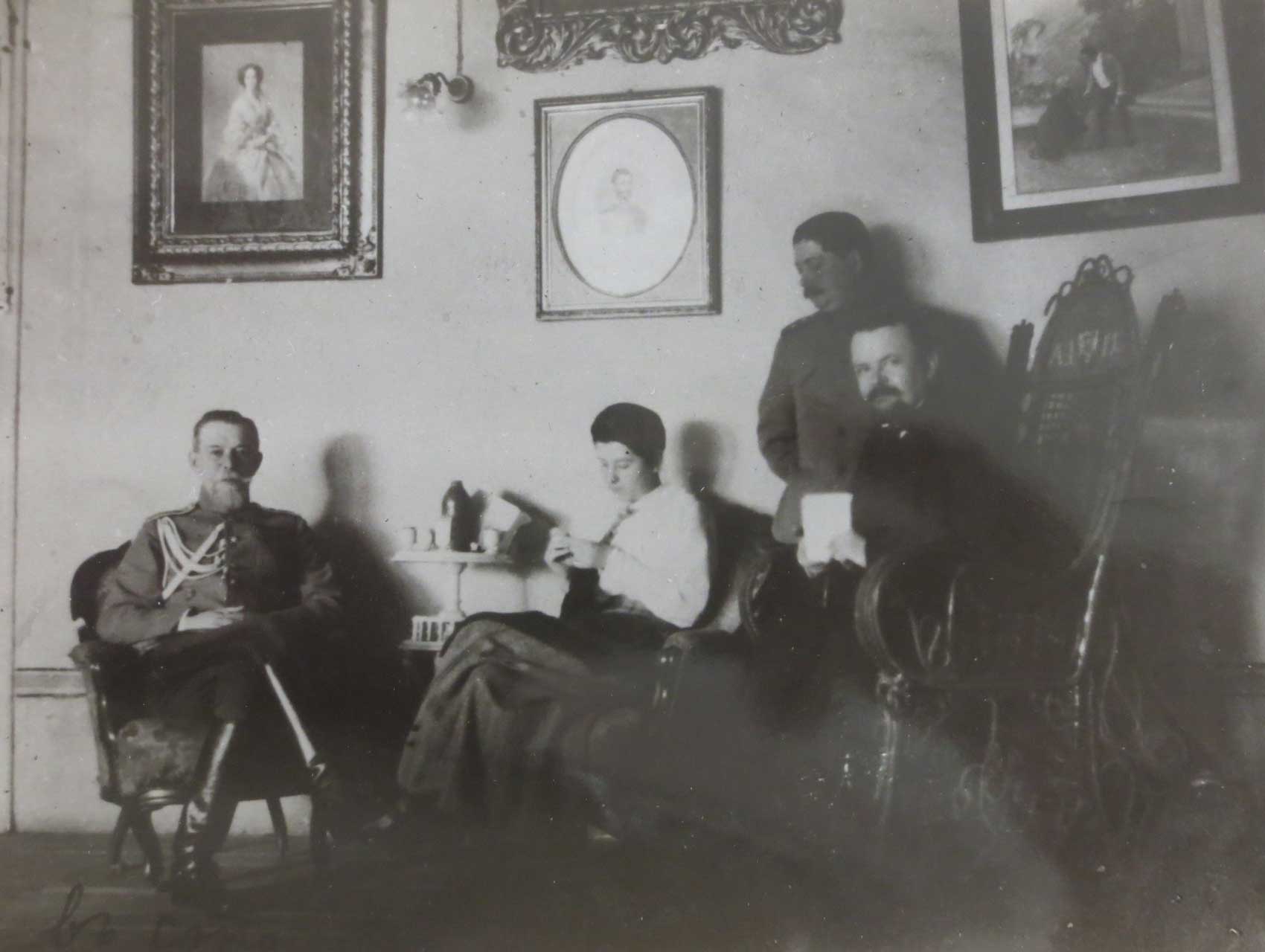 Prince Grigorii Trubetskoi (seated at right) with the wife of the legation's counsellor, Shtrandtman, and General Count Il'ia Tatishchev (Grigorii Nikolaevich Trubetskoi papers, Hoover Institution Library & Archives)