Hoover Institution Acquires Rare Material From The 1946 Bikini Atoll Atomic Testing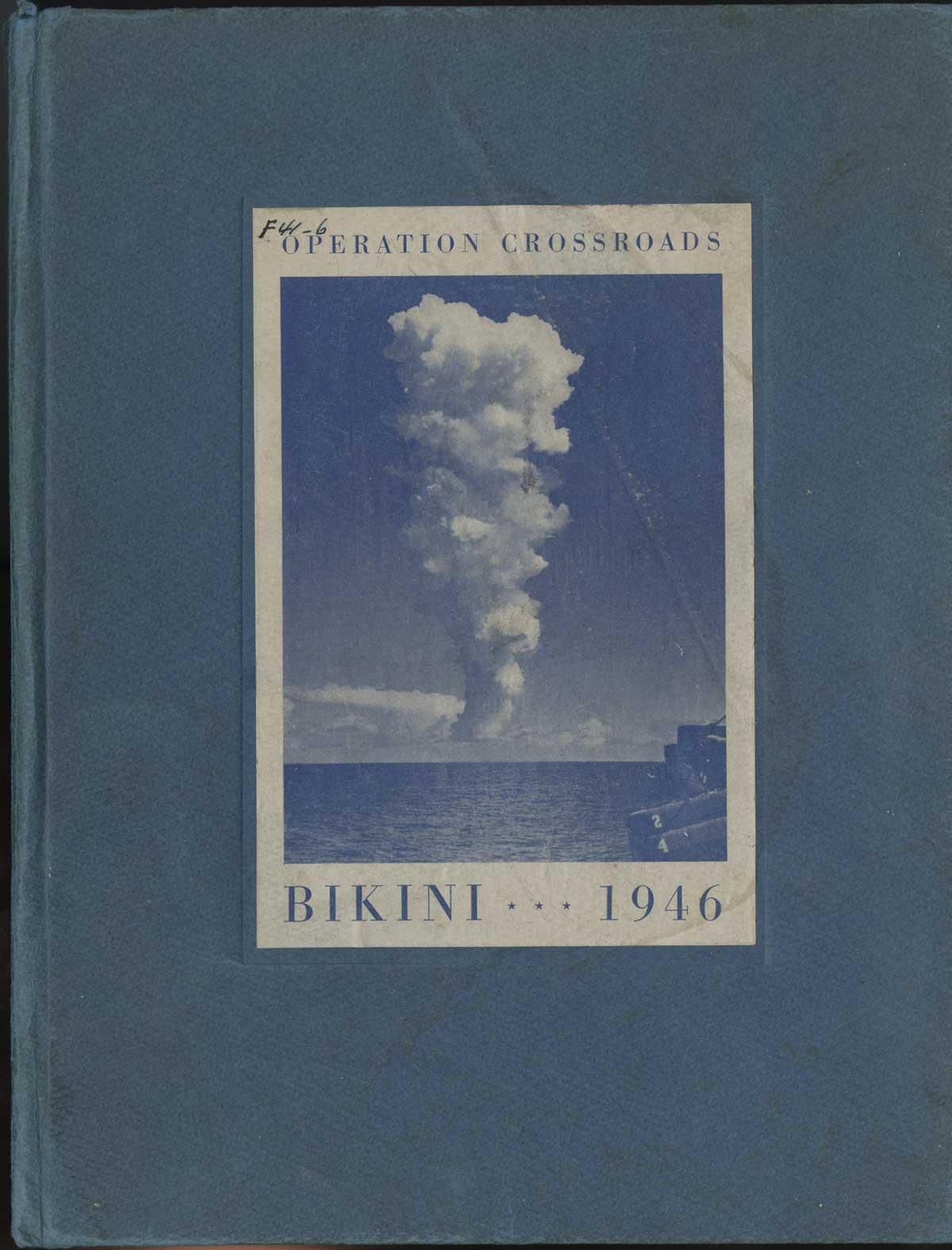 This month, the Hoover Institution Library & Archives acquired the collection of veteran Navy engineer Laurence Bershad, who was an official photographer of the Bikini Atoll atomic tests carried out by the US military in July 1946. Bershad's archive contains an 80-page campaign album produced by Bershad's photographic corps during the testing; 169 photographs from Bikini Atoll, including many never-before-published; press releases concerning the testing; prints of photographs of the aftermath of the atomic attacks at Hiroshima and Nagasaki; and Bershad's personal copy, inscribed to him by the photographer Joe Rosenthal, of the photograph, "Raising the Flag in Iwo Jima" (Bershad's copy is one of the earliest prints, printed shipboard in Guam).
The Bershad collection represents one of the most comprehensive known collection related to the 1946 Operation Crossroads, and complements many Hoover collections that document the testing, including the Beth Flippen Scheel papers and the United States Foreign Broadcast Intelligence Service Records, which include recordings from the event. For a full description of Hoover's rich collections related to the Bikini Atoll testing, read the article "A Bomb to Remember," which was published in Hoover Digest in 2017.
The materials from the Laurence Bershad collection are currently undergoing preservation processing. Future access to this collection will be available in the Hoover Institution Library & Archives reading room. Please contact hoover-library-archives [at] stanford.edu for information concerning access.