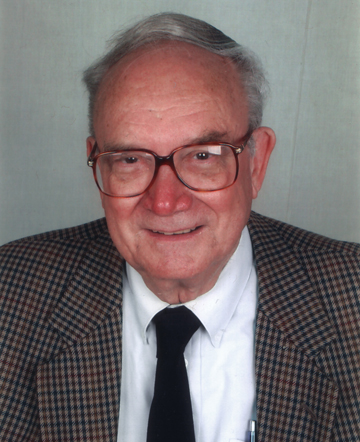 The papers of John K. Cooley, a veteran journalist who covered the Middle East and North Africa for the Christian Science Monitor and ABC News, have recently been acquired by the Hoover Institution Archives. Cooley, who died in Athens in August 2008 at age eighty, had reported from the region since the early 1950s and was seen by many in the field as an authority on the Middle East. He regularly interviewed most of the region's heads of state, including King Hussein of Jordan, Yasser Arafat, Saddam Hussein, David Ben-Gurion, Moammar Qaddafi, and the shah of Iran.
In addition to books such as Libyan Sandstorm: The Complete Account of Qaddafi's Revolution (1982), Payback: America's Long War in the Middle East (1991), and Unholy Wars: Afghanistan, America, and International Terrorism (1999), Cooley wrote about such topics as currency counterfeiting and terrorism; when employed at ABC he investigated the bombing of Pan Am Flight 103, which exploded over Lockerbie, Scotland in 1988. At the outbreak of the Lebanese civil war, Cooley and his family lived in Beirut, where he served as a mentor to ABC journalist Peter Jennings and many other journalists who covered that conflict. Former Washington Post correspondent Jonathan Randal, quoted in the Post's obituary of Cooley, stated that "of all the people who covered the Middle East…he took the place seriously, worked at it religiously and read everything he could on it," noting that he "kept ahead of the curve and the fact that ABC was ahead of the ball was very much John's doing." In 1996, Cooley received the George Polk Memorial Career Award for Distinguished Reporting from Long Island University.
Cooley's ties to the Hoover Institution Archives go back to 1963, when he donated material he had collected in Algeria while reporting on that country's war for independence from France, including rare documents regarding the military coup led by French army officers in 1961, as well as transcripts of interviews conducted with Algerian independence leaders. Among the approximately seven linear feet of papers that his family donated to the archives in January of this year are unpublished writings, including drafts of his memoirs, speeches, conference papers, and reports covering various topics related to the Middle East, as well as research material gathered during his investigative reports for ABC News, including materials on the Lockerbie bombing.