Hoover Library & Archives And Citizen Film Collaboration Featured On National Public Radio's "All Things Considered"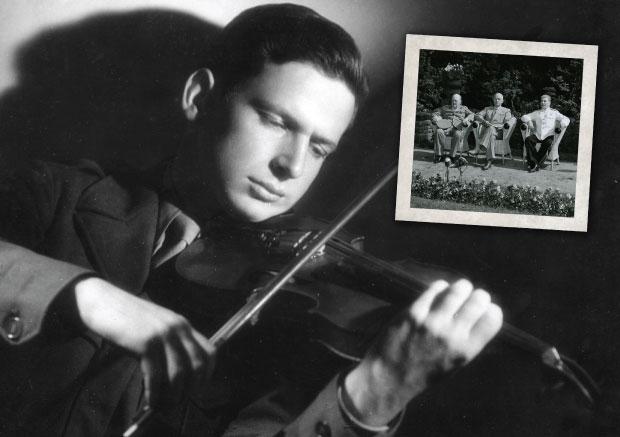 On July 17th, National Public Radio host Robert Siegel interviewed eighty-nine-year-old violinist Stuart Canin. Canin holds the distinction of being a World War II veteran, a former concert master of the San Francisco Symphony, and the subject of the forthcoming documentary The Rifleman's Violin, which tells the dramatic story of Canin's musical performance, given at the age of 19, for Harry Truman, Joseph Stalin, and Winston Churchill during the July 1945 Potsdam Conference. A collaboration between Hoover Library & Archives and Citizen Film, The Rifleman's Violin tells the remarkable story of how the young GI bearing a "$2, cigar-box violin" came to play Pugnani and Tchaikovsky in front of the most powerful men in the world.  The film, which will release next year, also features the November 2014 concert Potsdam Revisited: Overture to the Cold War, during which Stuart Canin reproduced the Potsdam performance to a sellout crowd at Stanford's Bing Hall.
For more information about the forthcoming film and video from the Potsdam Revisited concert, visit Citizen Film's website and vimeo channel.