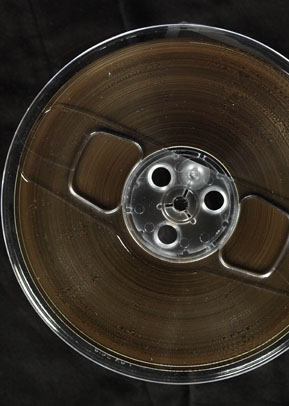 More than twenty-five audiotapes from the papers of Barbara Nawratowicz have been digitized for preservation and access by Hoover's audio lab. Nawratowicz was the music director of Radio Free Europe's Polish service; the recordings comprise both spoken-word and musical genres. Many of the recordings are undated; those with dates range from 1952 to 1991.
Accompanying the audio recordings are broadcast scripts, memoranda, letters, clippings, and photographs relating to Radio Free Europe's broadcasts to Poland. These sound recordings and related papers complement Hoover's voluminous collection of RFE/RL records.
To make an appointment to listen to the recordings or to purchase copies, please click on Audiovisual Services.