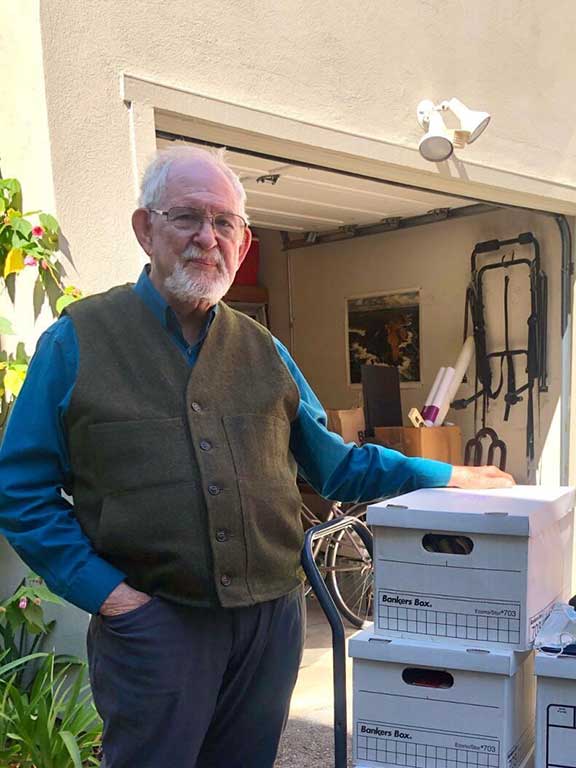 Mr. Oscar A. Rosenbloom recently donated his personal papers to the Hoover Institution Library & Archives, where they will be added to its holdings on Ghana. Mr. Rosenbloom's collection of materials related to Ghana primarily focuses on the period between 1965 and 1971.
Oscar A. Rosenbloom was a PhD candidate in political science at Northwestern University doing field research in Ghana from 1969 until 1971. Following the overthrow of Kwame Nkrumah on February 24, 1966, the successor government—National Liberation Council (NLC)—granted entry into Ghana for research scholars to whom access was denied as the Nkrumah government broke diplomatic ties with the West. Among those scholars were professors and graduate students affiliated with the Program of African Studies at Northwestern University. Mr. Rosenbloom's research focused on the role of interest groups under the one-party rule of Kwame Nkrumah and the military rule of NLC. His research was conducted at the national and local level. During his time in Ghana, Mr. Rosenbloom lived in Accra, Kumasi, and Tamale.
The collection is currently undergoing preservation processesing. Future access to this collection will be available in the Hoover Institution Library & Archives reading room. Please contact hoover-library-archives@stanford.edu for information concerning access.